This years shortlist managed to showcase the best of UK music. But despite the open field, the right album won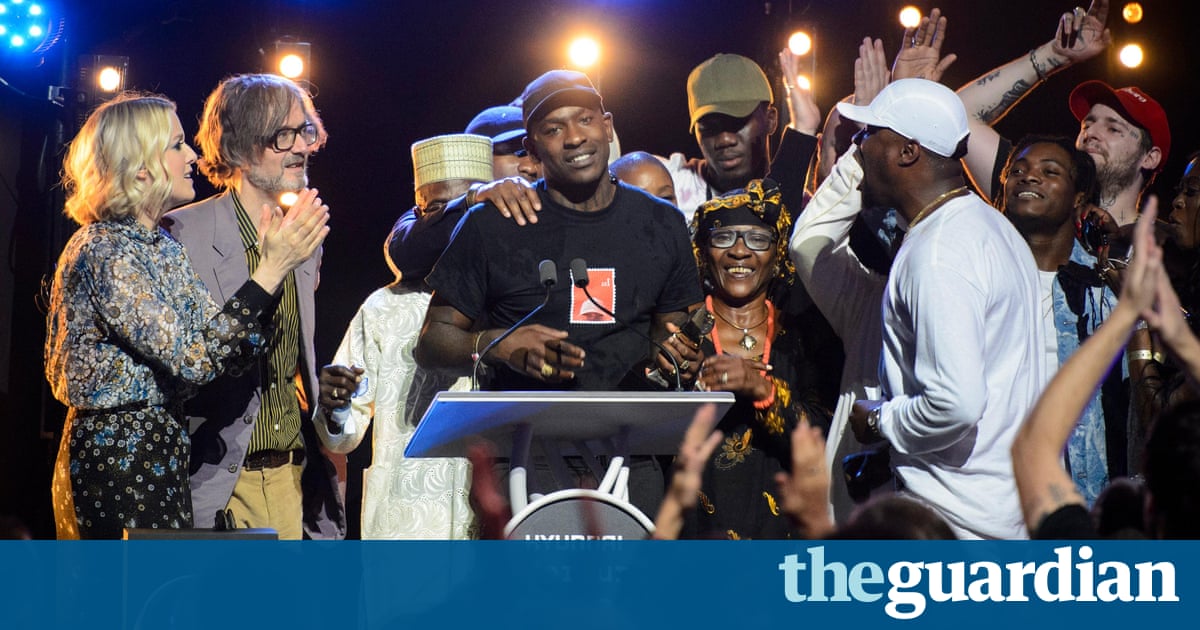 It has been a strange year for the Mercury prize: no one could find much to complain about in the shortlist.
In previous years, the shortlist has variously been upbraided for being too mainstream, not mainstream enough, too narrow or too tokenistic. This year, the solitary voice raised in objection seemed to belong to the Suns showbiz editor, angrily decrying the judging panel for failing to nominate Adele despite her sales, huge sell-out tour and international chart domination commercial success having long proved the most reliable indicator possible of any albums artistic value.
Elsewhere, there seemed to be general agreement that the shortlist did a pretty decent job: so decent, in fact, that the field seemed open. It was packed with a pretty good spread of genuinely inventive music of varying stripes. Virtually anything on there could have won it from Radioheads A Moon Shaped Pool to Laura Mvulas The Dreaming Room without causing too much in the way of wailing and gnashing of teeth.
The bookies seemed to think that David Bowies Blackstar was a shoo-in, and you could see why. It was his best-received album in years, the moment where he genuinely seemed to recapture the sense of restless innovation that had fuelled his work in the 1970s.
Equally, you dont have to buy into the faintly patronising its-what-Bowie-would-have-wanted line peddled at the award ceremony to see why Skeptas Konnichiwa won. Its the biggest album yet to have emerged from grimes remarkable commercial resurgence, and embodies a lot of the characteristics that make that resurgence feel uniquely exciting and vibrant.
Its music that has succeeded independently of the music industry. Self-released, it makes few concessions to pop commerciality the music on it seems more interested in placing itself firmly within a lineage of underground British black music than pandering to the charts but nevertheless became a huge hit.
It is genuinely heartening evidence that in a world of focus-grouped pop and micro-managed hype, stuff that rejects the traditional path to success pursued by big record companies can still become hugely successful.
Its also marked by an infectious confidence. Boosted by the support of Drake, Skepta is the first grime artist to make real waves in the US a country given to treating UK rappers like well-meaning poor relations, or else ignoring them altogether but sounds coolly unruffled by the prospect of Transatlantic success.
Its a resolutely British album: the R&B-inspired tracks that seem to have one eye on American audiences are vastly outnumbered by thrilling, explosive blasts of unreconstructed grime, the lyrics come thick with British slang and indeed a certain British bathos he may well be the first rapper in history to use the phrase spend a penny or compare himself to Welsh childrens television hero Fireman Sam and when a huge star like Pharrell Williams makes a guest appearance, youre struck by the sense that hes trying to fit into Skeptas world rather than vice versa.
Whether American audiences will follow suit en masse is an interesting question, but almost beside the point: as it is, Konnichiwa is at the forefront of the most exciting thing happening in British pop.
Read more: https://www.theguardian.com/music/2016/sep/15/skepta-konnichiwa-a-mercury-winner-few-can-argue-with