When it comes to weight loss and embarking on the journey to a healthier life, singer Guordan Banks said he believes that "you have to fall in love with the process."
In late 2015 the singer-songwriter, who landed his first Billboard No. 1 single "Keep You in Mind" in June, embarked on an eight-month weight loss journey, which resulted in the Philadelphia-native losing 70 pounds.
As his music career began to flourish, Banks said he decided to make a lifestyle change after having an epiphany about how his own life path could end up being similar to his father who died after battling with diabetes.
"There was a moment in my life where I felt like I wasn't where I needed to be," Banks said during an interview with The Huffington Post.
"A lot of times we get comfortable, and I felt like it was time to step outside that comfort zone. At the age of 16 I lost my father to diabetes, and I felt myself not going in the right direction. So it was very important to me to improve myself."
The 27-year-old emerging artist, who has collaborated with the likes of 50 Cent, Kanye West and John Legend, added that in addition to shedding his physical weight, he also managed to release "a lot of emotional baggage," which made for an overall "uplifting experience."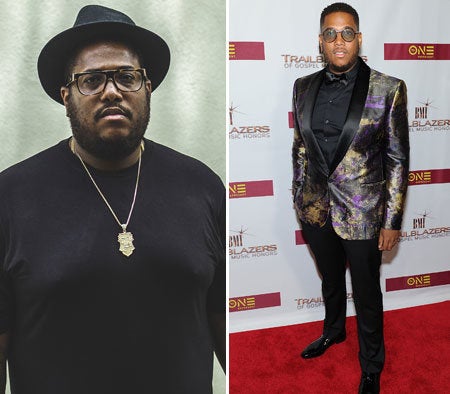 To help make the lifestyle change fun and seamless, Banks said he participated in physical activities such as basketball, and eliminated soft drinks, bread and fried foods from his diet. He, instead, opted for a sort of lean meal regimen which consisted of fish, vegetables and water.
Despite receiving an overall boost to his mental and physical well-being, he said the journey is still a challenge and a process that improves every day.
"I've been at it for seven or eight months, but it's a never ending journey, it's a lifestyle," he said. "You have to make it apart of your life and it can't be considered a diet, because then it'll deter and distract you. But if you make it a part of your lifestyle and your everyday living it can be more of an easier, freewill process."
As the singer continues his healthy living trajectory, he is preparing for the Sept. 23 release of his debut album, "Unpopular." For Banks, the title serves as an extension of his personal journey.
"The title speaks about how standing out and being yourself can lead to greater results and lead to a happier life, and a better mindset," Banks said.
"I think people struggle a lot because they want to fit in, they want to look like the next person, but the truth is if you stay true to yourself, it may seem unpopular but that's the person you gonna fall in love with. People will gravitate towards that, and you may even inspire people to be themselves."
Check out the video to Guordan Banks' No. 1 single "Keep You in Mind" below.
Read more: http://www.huffingtonpost.com/entry/guordan-banks-70-pound-weight-loss-journey_us_57a4c131e4b021fd9878721e?section=&