<figure class="media-landscape" has-caption full-width lead">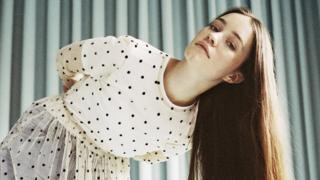 Image copyright Francesca Allen

Image caption "My vision is to make interesting pop music that has a nerve to it"
"Writing a good pop tune is difficult," says Sigrid, the Norwegian pop star who's just won the BBC's Sound of 2018.
"It's a challenge, but it's a good one – and when you find that one brilliant hook, it's the best feeling."
The 21-year-old only started writing music four years ago, when her brother – who's also a musician – invited her to play a show with him, on the condition she stopped playing Adele covers.
"I guess he figured out I had something in me, and I just needed that little push," she told the BBC earlier this year.
It certainly worked.
The then-teenager's first song, Sun, was playlisted on Norway's national radio station and, after a brief break to finish school, her next set of demos sparked a record label bidding war.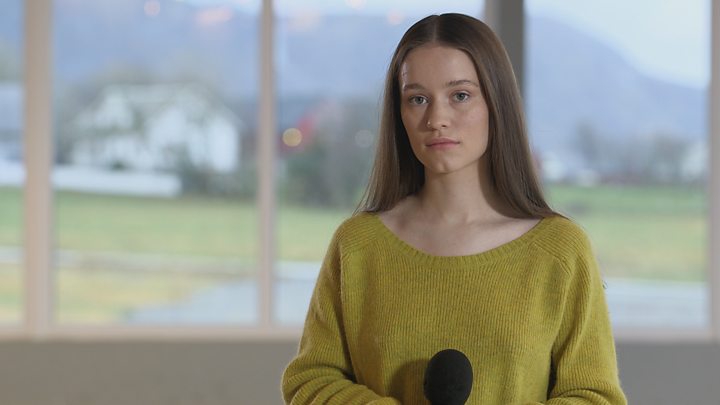 Island Records got the gig after pursuing the singer around Bergen; and launched Sigrid's international career with last year's exuberant and kooky and charismatic Don't Kill My Vibe EP.
The title track is her calling card. Inspired by a disastrous recording session in London where older, male producers patronised and demoralised her, it's a defiantly upbeat anthem to her own strength.
It's given her the opportunity to play around the world; bowling over audiences with her charismatically uninhibited performances (she is, to put it mildly, from the Lorde school of dancing).
Immediately after being told she'd won the Sound of 2018, Sigrid sat down with BBC News to discuss circuses, socks and the elusive quest for a perfect pop song.
<figure class="media-landscape" no-caption full-width">

Congratulations on winning the Sound of 2018! How does it feel?
I'm really honoured. I just want to swear a lot, but I know I can't do that on the BBC so I'm trying to hold it in!
Previous winners include Adele, Sam Smith and Ellie Goulding. What does it mean to be in their company?
Adele's one of my favourite artists! It's huge and I don't think I'm going to understand how big it is until I walk out of this room.
<div style="display:;" none;">