Fans in Israel were unsatisfied with the Cheap Thrills singers show due to a lack of between-song chat but banter only works in the right hands
Angry fans are reportedly suing Sia for among other things providing absolutely no stage banter during a recent show in Tel Aviv. You can certainly understand their grievance. After all, the show was part of Sias Massive Banter Tour, had Richard It Was Just Banter Keys on as support and it was clearly stated on the tickets that there would be a minimum of three minutes uninterrupted top level banter in between each song.
Actually, after some rigorous, New Yorker-style fact-checking, it appears that none of this is true. There was no promise of any banter at all because … well, banter is not something necessarily guaranteed at a pop concert. Itd be a bit like me suing Kerrang! magazine because it didnt come with a free bottle of Guidalberto yes, it would have been nice, but its not something I should expect.
It seems that rather than a justifiable claim, this is just the latest example of crybaby culture, where fans feel that buying a ticket to something be it a cricket match or pop concert affords them some kind of divine right to demand a bill tailored to their own personal tastes.
To be fair, tickets are ludicrously expensive these days (these ones cost $91), but still why would you want banter from Sia? Isnt she more renowned for massive synth-pop hits rather than her extensive wit? Bangers over banter, basically.

Thats not to say banter and can we please ban this word, not least because Ive used it about 173 times in this article already is unwelcome at pop gigs. But it has to be used in the right hands.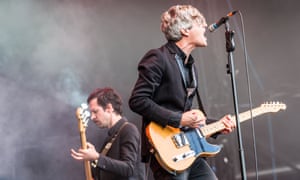 Read more: https://www.theguardian.com/music/2016/aug/18/sia-lawsuit-israel-banter-concerts-stage-live-music