The street artist whose Hope artwork became one of the defining images of the 2008 presidential campaign has turned his attention to Donald Trump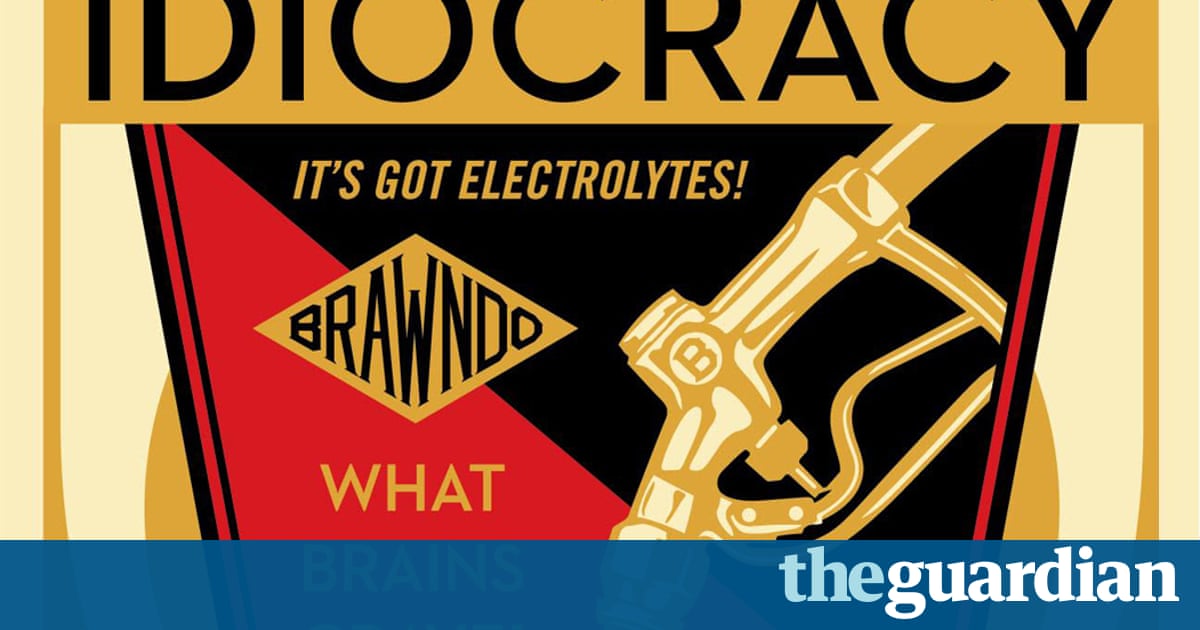 If youve seen the hashtags #IdiocracyToday and #PresidentCamacho, youll have realised that the 2006 box office flop Idiocracy is being embraced anew. Beavis and Butthead creator Mike Judges sci-fi comedy about a genetically dumbed down America is now being celebrated as prophetic cult classic. Or as Etan Cohen, one of the screenwriters, tweeted in February: I never expected #Idiocracy to become a documentary.
The film has a long-term fan in Shepard Fairey, the street artist who created the famous Hope poster in support of Barack Obamas candidacy in 2008. When the film first came out, he says, and his wife Amanda noticed a correlation between Idiocracy and the real dumbing down of American media we were witnessing even 10 years ago.
Now, as part of a voter education movement he has called Make America Smart Again, Fairey has created limited edition Idiocracy-inspired posters which he will sell on Sunday, timed to coincide with the second presidential debate. The Mondo screen printer poster (designed with one of the movies most famous lines, Its got electrolytes and MASAs tag line What brains crave!) will be available for 72 hours, with all proceeds going to to the League of Women Voters.
Why did the street artist set up MASA? I think that many voters dont understand the issues in a way that is sophisticated enough for them to make good decisions, Fairey told the Guardian. Things are getting quite blurry. The 500-year marathon to the bottom turned out to be a 10-year sprint.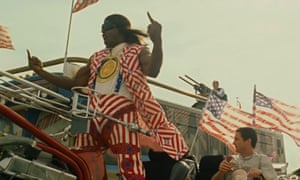 Read more: https://www.theguardian.com/artanddesign/2016/oct/07/shepard-fairey-idiocracy-inspired-election-artwork