Emily Watson tells why her role in Apple Tree Yard has been a delight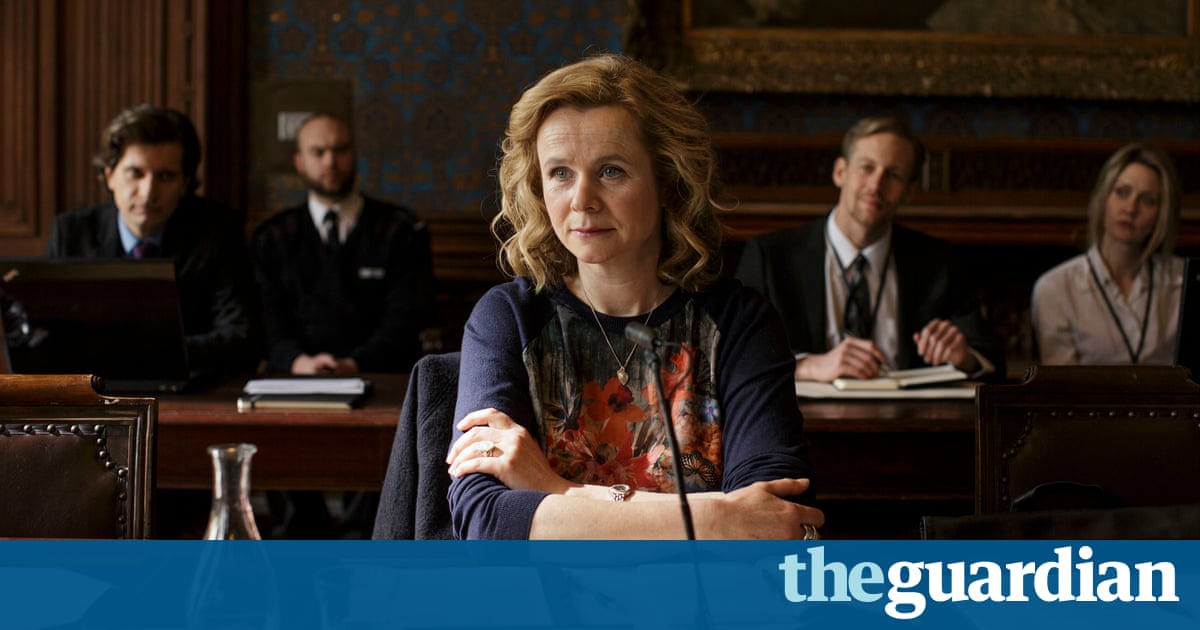 She made her name with raw and unfettered performances in films such as Breaking the Waves and Hilary and Jackie, but at the age of 50 Emily Watson admits that she thought those days were behind her. Then she was offered the leading role in the BBCs eagerly awaited adaptation of Louise Doughtys acclaimed thriller, Apple Tree Yard, playing a middle-aged woman who begins an unlikely and increasingly dangerous affair.
I guess when I first read it I thought really? Watson says, laughing. I mean Ive been described in the press before as a character actor who gets laid, which I think is a great description, but as the years go by you get laid less and less on screen and then you sort of stop, so I definitely felt that, like that Amy Schumer sketch, Id had my last fuckable day and then suddenly here I am. It was pretty cool although I did have to kind of swallow a few times when I read the script.
The role of Yvonne Carmichael, a highly successful scientist and apparently happily married mother of two whose one reckless decision sends her life spiralling out of control, came as a pleasant surprise. It was kind of great because these days when I go and do a movie the team is being run by a 22-year-old and Im playing the mum, she says. And then you go and do TV and youre running the show and the 22-year-old is in for a couple of days, which I wont lie was a nice thing.
It helped, she adds, that she and Ben Chaplin, who plays Yvonnes risk-taking new lover, Mark Costley, had known each other for a long time. As a younger actor I had a lot of experiences of those sort of sex scenes where everybody leaves and youre just thinking hurry up and say cut but we felt: lets not do this, lets actually talk through the beats of what would happen and how this would play out. Im quite proud of that and how it turned out although you do have to know someone quite well to do it.
Nor was Watson the only one thrilled by the dramas willingness to tackle middle-aged sexuality with a clear eye. I get offered a lot of relationship dramas but its very rare to find something thats so central to the age you are and the experiences youre having, says the director, Jessica Hobbs.
The appeal with Apple Tree Yard wasnt just that it was a story about a woman but that its a story about a woman of a certain age and I loved that because your sexuality doesnt die with your age. You dont have to apologise for it.