I enjoyed watching the reboot with my young daughter, because it still felt like the show I loved growing up. Now I dont know what to think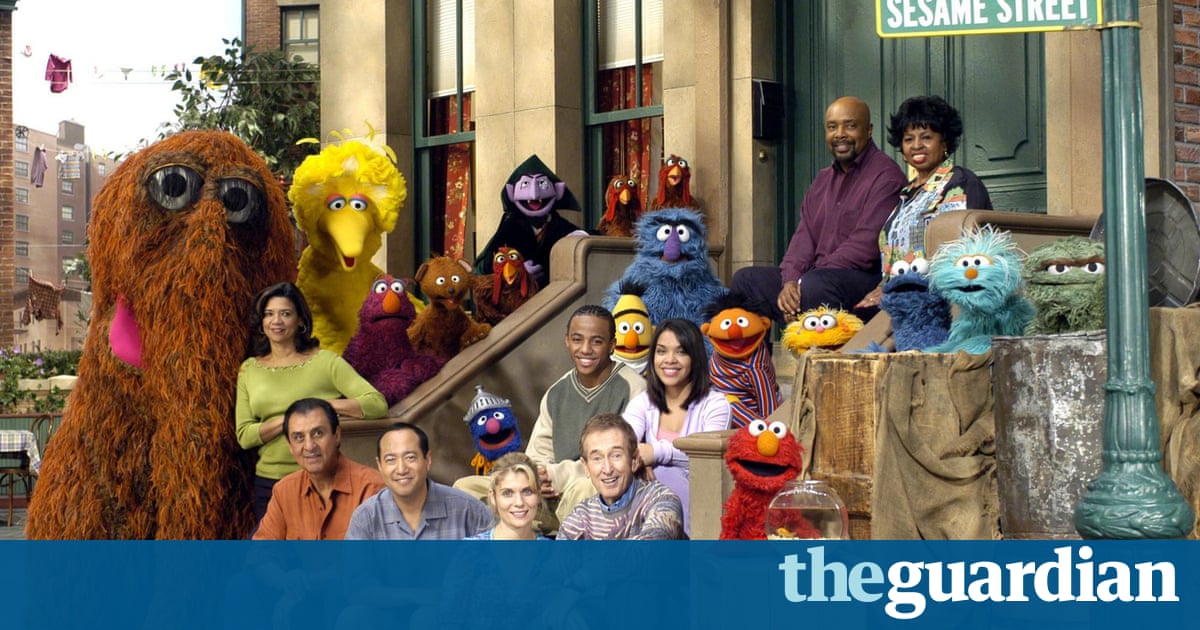 I spent my formative years watching Sesame Street obsessively. If such a thing existed, my preschool-aged self would have been High Priestess of the Jim Henson oeuvre.Even as an adult, my favorite number is still six that was Berts favorite number, and his declaration of this fact came with a catchy song.
So of course I was concerned to hear last August that HBO had partnered (AKA bought, because who are we fooling)with the Sesame Workshop, and that for the first time in Sesame Streets 45-year run, it would be premiering new episodeson premium cable. The implications that this partnership presented for children of lower socio-economic status and minority racial groups the very children for whom Sesame Street was literally invented seemed damning at best.
And this week, my worst fears were realized: HBO came for my family. Comments that Bob McGrath, who has played Bob on Sesame Street since 1969, made earlier this month surfaced online: he announced that HBO was axing the older human characters from the show for its second season on the channel. Along with McGrath, the actors that have played Luis and Gordon for decades were let go.
The news made me teary-eyed. But then my sadness was replaced by anger: I had been betrayed and worse still, made a fool. Because until they took Bob, Luis and Gordon away, I had been watching the 46th season with my toddler daughter and I actually liked it.
Under HBOs helm, the traditionally hour-long program had been trimmed to 30 minutes, allowing for two separate, more tightly themed episodes in the allotment of time that the show had always occupied. The pop culture spoofs were funnier than ever. The characters who had been added since I was a Sesame viewer myself, like the sparkly fairy Abby Cadabby, and the Spanish-speaking Rosita, were just as charming as their vintage comrades like Grover and Big Bird. The music was catchy.
The show felt, miraculously, both newly relevant while remaining appreciative of its historical culture. That is, contemporary enough to fit modern standards for childrens television while still pushing their parents nostalgia buttons.
Its hardly news that Gen X-ers and old millennials the so-called Oregon Trail generation are a prime marketing demographic. Pretty much everything being rebooted for todays kids were first made as childhood entertainment for todays parents.
We are not just fledgling adults, but actual adults with established careers and salaries and as we grow our families, the Scrooge McDucks of the corporate world know that if they want to sell stuff to our kids, they have to get us first. After all, it is we who have purchasing power and, more importantly, the remote control power that affects the branded merchandise our kids pick for their Christmas lists and birthday presents.
Clearly, HBO knew what it was doing, playing to my fondest memories to get me and my childs viewership, lulling me into complacency by keeping the first season of their stewardship familiar enough to get me hooked. They made me feel feelings, get invested, get my child invested and then they dismissed the very ties that bound me to the show anew. These men have been on childrens TV so long they truly feel like relatives to multiple generations of Americans.
HBOs corporate flacks had to know that this was going to break my heart, even while I have to continue watching the show by now, my child is addicted. So I cant take Sesame Street away, even though she wont grow up knowing the elder statesmen whose gentle, kind, compassionate personas defined the tenor of a program I saw as a part of myself. I could restrict her to reruns, but that would ruin her own cultural frame of reference for my own needy purposes.
Plus, I already pay for HBO. And with the Sesame Street bait-and-switch evoking grief and ethics usually reserved for the likes of Game of Thrones or the Sopranos, Ill be forced to binge-watch them, again, as escapism from the first of many uncomfortable compromises my selfless love for my daughter is forcing me to make.
I see what you did there, HBO. Well-played.
Read more: https://www.theguardian.com/commentisfree/2016/jul/29/sesame-street-original-human-characters-cast-gone-hbo