Dutch police say 22-year-old man detained in Brabant after concert by rock band Allah-Las called off following terrorism warning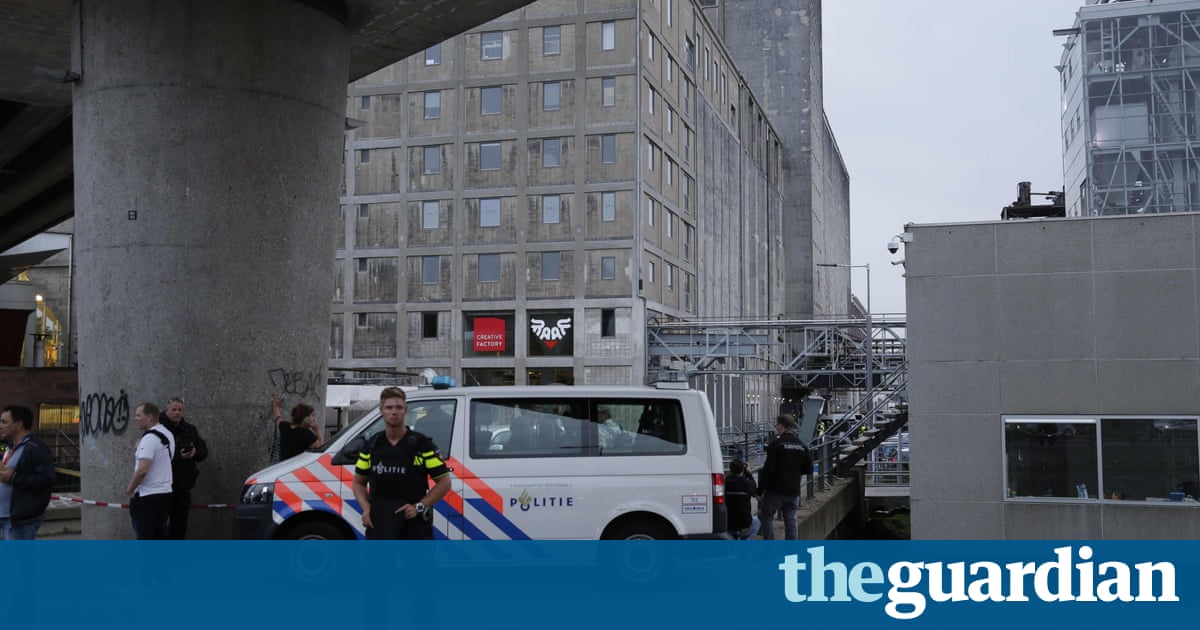 A second man has been arrested as Dutch police investigate a terror threat that led to the cancellation of a concert in Rotterdam on Wednesday.
The concert by the US rock band Allah-Las was called off after Spanish authorities warned of a possible terror plot targeting the venue.
Dutch police confirmed they had arrested a 22-year-old man in the early hours of Thursday. He is in custody and will be questioned about the threat in Rotterdam, police said, adding that a thorough search of his home had been conducted. The man was detained in Brabant, a province to the south of Rotterdam, but it is not known where he is being held.
But the driver of a Spanish-registered white van carrying gas canisters, who was arrested on Wednesday night, may not be a suspect.
The man, a repairman, had been driving close to the Maassilo concert venue where the band had been due to perform. Police said he was possibly drunk and will be questioned further on Thursday.
Explosives experts checked his van and found nothing suspicious beyond the gas canisters. A search of the mans home uncovered no link with the terror threat at the Maassilo, police said. The man, a repair man, had an explanation for the gas canisters that will be investigated today.
Spanish authorities had already said it was unlikely there was any connection between the van and the attacks that killed 15 people in Barcelona and Cambrils last week.
The terrorist cell had been plotting attacks on a much larger scale, one suspect told a Spanish court, as more details emerged of the bomb factory in Catalonia where the group had been making explosives and suicide vests, before an explosion caused them to change plans.
Spanish counter-terrorism police received an alert indicating the possibility of an attack [on Wednesday] in a concert that was going to take place in Rotterdam.
The venue, a former grain silo, was evacuated before the event began, with organisers citing an unspecified threat.
Dutch television showed officers in body armour outside Maassilo and what appeared to be members of the band leaving the venue in a white van with a police escort. By midnight, the area was calm and police had lifted the cordon, Dutch television station NOS reported.
Mexican Summer, the Allah-Lass label, said: The band is unharmed and are very grateful to the Rotterdam police and other responsible agencies for detecting the potential threat before anyone was hurt.
In <a href="https://www.theguardian.com/music/2016/aug/19/allah-las-interview-calico-review-full-moon-festival" data-link-name="in" body link" class="u-underline">an interview with the Guardian last year, band members said they had chosen the word Allah, Arabic for God, because they were seeking a holy sounding name and had not realised it might cause offence.
We get emails from Muslims, here in the US and around the world, saying theyre offended, but that absolutely wasnt our intention, said the lead singer, Miles Michaud. We email back and explain why we chose the name and mainly they understand.
Read more: https://www.theguardian.com/world/2017/aug/23/allah-las-gig-cancelled-in-rotterdam-due-to-terror-threat