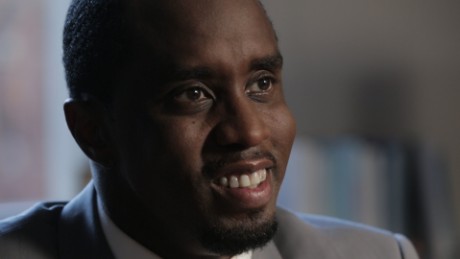 (CNN)Even Sean Combs doesn't know the order of his many name changes.
"I've had different name changes because I only just grew up in a neighborhood where everybody had nicknames," he told CNN in a recent interview. "My first nickname was Puffy, and then when I was in the music industry it went to Diddy, and then P. Diddy, or was it P. Diddy first? Then Diddy?"
Sean John Combs was called "Puff" growing up.
<
ul class="cn" cn-list-hierarchical-xs cn–idx-4 cn-zoneadcontainer">
"I had a temper. That's why my friend started calling me Puffy," Combs told
JET Magazine
in 1998.
Combs, 46, started going by Puff Daddy in 1997. Then the following year, he returned to using his given name of Sean John.
In 1999, he flipped back to Puffy, then he started using P. Diddy professionally and eventually just "Diddy."
Keeping up? The name changes are over.
For one week in 2011, Combs went by "Swag."
In a YouTube video at the time,
he said it was for his musical "comeback." Three years later, he used Puff Daddy, again, to promote his "MMM" mixtape project.
These days, Combs is keeping his identity simple…sort of.
"Now I'm just good old Sean," he told CNN. "I'm back to me. I have different personalities, you know what I'm saying? I have a lot of different … Nobody knows who's coming downstairs in the morning."
Read more: http://www.cnn.com/2016/09/09/entertainment/diddy-name-changes-timeline/index.html