Her debut novel put her in the Brat Pack of the 80s with Jay McInerney and Bret Easton Ellis. Then she faded from view, a process she tracks in her new memoir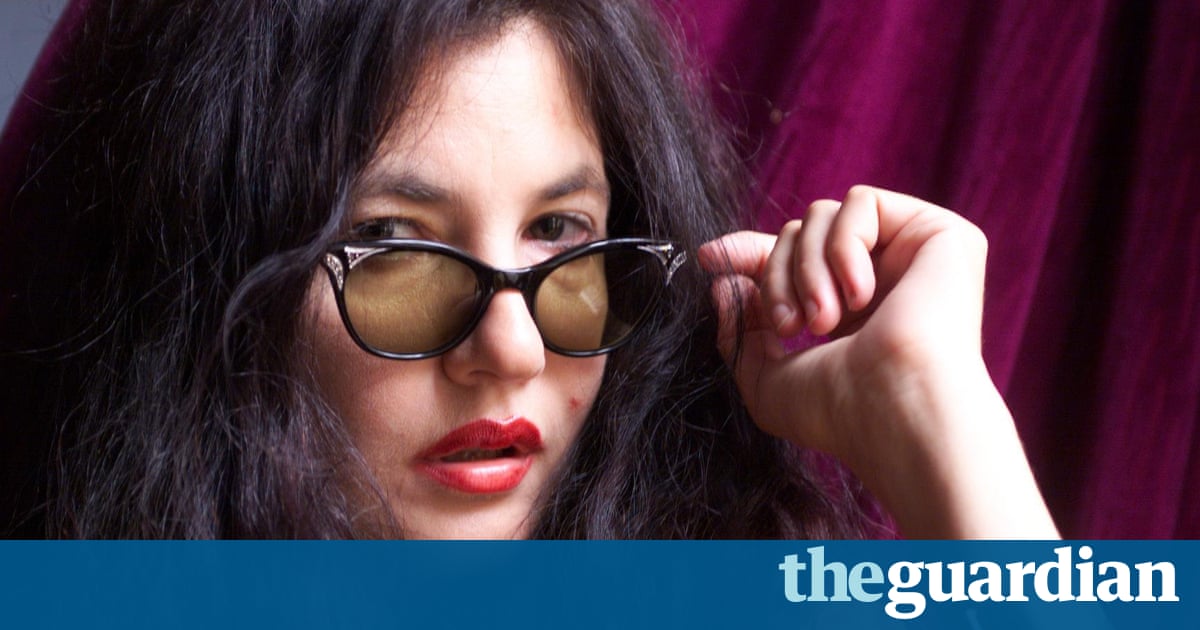 Tama Janowitzs youth reminds her of the movie Forrest Gump: a series of unlikely brushes with history. At 19, during a year abroad in London, she accidentally attended an early Sex Pistols show and detoured to France for a brief affair with Lawrence Durrell. (In Paris on her way home, she followed his instructions to visit a Left Bank cafe and watched Samuel Beckett, Simone de Beauvoir and Jean-Paul Sartre all arrive separately.)
A decade later, in 1986, Janowitz published Slaves of New York. The bestselling short-story collection made her a star in pop culture as well as publishing. She dined regularly with Andy Warhol, posed in a meat locker on the cover of New York magazine and became forever associated with Bret Easton Ellis and Jay McInerney, the other notable members of an ascendant literary Brat Pack.
She touches on all of that, eventually, in Scream: A Memoir of Glamour and Dysfunction, her first memoir. But Janowitz has no deep desire to relive those years. I did not particularly like being semi-famous, she writes, 200 pages into the book, though her reticence to discuss that period becomes obvious much earlier. Her first memoir opens with a recent vignette in which the authors apparently sadistic elderly father Julian summons her to his home on the pretense that hes leaving the property to her. By the end of the visit, hes disowned her. The story triggers a flood of brief, loosely connected chapters about her parents, childhood and recent years caring for her elderly mother in upstate New York.
When she finally interrupts the family narrative to address the part of her life she must know readers will be curious about, Janowitz clams up. Analyzing Warhol, she arrives at the banal conclusion that he wanted to appear like an onion, many layers but all exactly the same, even though you could tell that he was more complicated than that. Inside there was a suffering, lonely entity.
A chapter titled On Lou Reed devolves into a lament on how difficult it is to be friends with people who have money when youre broke. Of visiting Reed and his then-wife Sylvia in their Upper West Side home, she writes: If you dont have any shoes and nowhere to live, you dont want to admire someones apartment and their closet contents. Here is all she has to say about the social life of the Brat Pack: I knew each of my two packmates a bit.
Janowitzs greatest strength has always been her bluntness, and theres certainly no lack of it in Scream. She inveighs against The Catcher in the Rye and skinny women who dont eat and Woody Allen (her gripe is with a small anachronism in Midnight in Paris, not his personal life). She dispatches her brothers wife with the observation: She sits at home and watches talk shows and soap operas. She even exacts posthumous revenge on her teacher Elizabeth Hardwick, who once quipped that Janowitzs work was not Chekhov, by marveling that she wrote so well without really saying anything, about Henry James and so many other topics. When Janowitz gets coy or retreats into clich in passages about her famous friends, it doesnt seem to be out of discretion. You get the sense, rather, that it pains her to give readers the gossip they want.
She claims to be barely surviving; its hard enough getting my books published. There has, indeed, been a seven-year interval between Scream and her last novel, They is Us a substantial gap considering that Janowitz once produced books twice as frequently, almost always to harsh reviews. Her 1999 novel A Certain Age, which reimagines Edith Whartons The House of Mirth for the turn of the millennium, was a surprise critical hit for an author New York magazine described at the time as having become something of a publishing punch line. But when she attempted to update another classic, Madame Bovary, in 2003s Peyton Amberg, she inspired a New York Observer screed on the perils of pretentious trash.
Once you get over your disappointment at Janowitzs refusal to detail her wildest nights of semi-fame, the irreverence of an author whos desperate for money but still wont submit to expectations is thrilling. Theres an unspoken rule that women who write about their own lives must make readers empathize with them. So many memoirs take on the revelatory voice of Cheryl Strayed or the charmingly self-deprecating tone of the many famous female comedians whove recently published bestsellers. Scream is different. Though she loves to play the victim, Janowitz couldnt care less about appearing reasonable. I did not write books to be liked, she announces, sounding more like a reality-TV contestant than a literary author. This aggressive approach to memoir cant match the elegance of Strayeds work, but at least its novel.
Janowitzs awareness that people find her frustrating is endearing, too. She goes so far as to provide numbered examples of incidents where shes unwittingly angered someone, in a chapter called How to Inspire Rage. But Screams brazen attempts at provocation often make her look willfully ignorant. In another anecdote set in mid-70s Paris, Janowitz recalls, Most of the men who followed me were very aggressive Algerians. It was some kind of aggressive Algerian period in history. Later, theres a gratuitous footnote about the time a group of Hampshire College students visited her father. As every student walked in the door, each told Dad their name and announced whether they were He, She, or It, and their sexual orientation, she writes. Both my dad and I agreed: Who cares?
Like her vague considerations of New York in the 80s, these asides are especially disheartening because they overshadow Janowitzs dark humor and occasional insight. Shes at her best when reminiscing about her beloved mother, the poet <a href="http://www.news.cornell.edu/stories/2014/08/poet-phyllis-janowitz-professor-emerita-english-dies" data-link-name="in" body link" class="u-underline">Phyllis Janowitz. A few witty chapters cover the two years Phyllis and her kids spent in Israel following her split from Julian. On the plane ride over, the paper dress 11-year-old Tama is wearing starts to disintegrate and Phyllis frantically collects safety pins in a futile attempt to keep it together. Not much later, the author and her brother stand by as cops load their mom into a paddy wagon; Phyllis hasnt paid their hotel bill because the local bank is always closed.
Scenes from the end of Phylliss life are genuinely moving. Janowitz captures, with startling eloquence, the experience of watching her mothers mind deteriorate: It was like trying to call someone internationally, someone up on Mount Everest, with a bad connection. You could hear a word, you could hear two, you got excited, you were going to speak. Then the wind got too strong. After Phyllis dies, she closes a chapter with the jarring realization, I would never have a mother again.
Scream is full of sentences in this style short, blunt, purposely self-evident which Janowitz deftly deployed in her early fiction. But they rarely have the emotional impact she intends, because she doesnt treat any other subject with the care she reserves for Phyllis. It makes you wish she had written an entire book about her mother. Maybe she wanted to, but no one would publish it.
Read more: https://www.theguardian.com/books/2016/aug/09/scream-tama-janowitz-review-memoirs-reluctantly-famous