Mohammed bin Nayef replaced by Mohammed bin Salman, 31-year-old in charge of economy and war in Yemen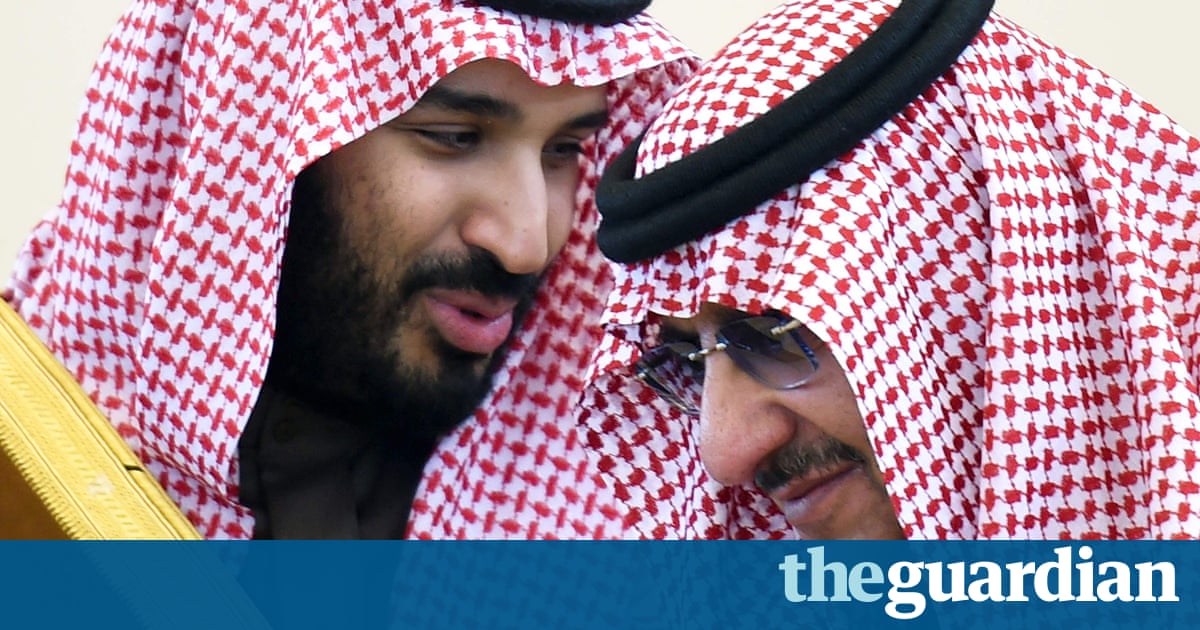 King Salman of Saudi Arabia has ousted his nephew as crown prince and replaced him with his son, Mohammed bin Salman, confirming the 31-year-old as heir to the kingdom and consolidating his role as a powerful change agent.
The move was announced by royal decree just after midnight, stunning the Saudi establishment, which has seen Bin Salmans profile soar over the past three years during a comprehensive reform programme.
The role of the former crown prince, Mohammed bin Nayef, a veteran security tsar, had however largely been seen as secure.
The upheaval follows a dizzying series of moves from the usually cautious kingdom, which in recent weeks has seen it recalibrate relations Washington and open a diplomatic offensive against Qatar, while pressing ahead with a war in Yemen and an ambitious economic and cultural overhaul at home.
Bin Salman has been central to the changes, which have helped his profile and powers grow rapidly under the tutelage of an 81-year-old monarch who has given him an almost free hand across most aspects of society.
By contrast, Bin Nayef, a former interior minister and intelligence chief, and more traditional US ally, had been increasingly marginalised and the decree removed him from all his positions. He had played little role in the reform programme and was given little face time with Donald Trump during the US presidents visit to Riyadh in May, which is widely seen to have precipitated the change in succession.
Bin Salman retains his role as defence minister and adds the position of deputy prime minister to his portfolio. He also chairs a weekly cabinet meeting that focuses on all aspects of Saudi society.
The new role formalises powers that Bin Salman had assumed with astonishing speed since his father ascended to the throne in January 2015. Since then, he has consolidated more influence than anyone else in the kingdom, spearheading plans for a privatisation of the state oil company, Aramco, while taking charge of the war in Yemen and one of the worlds largest arms budgets.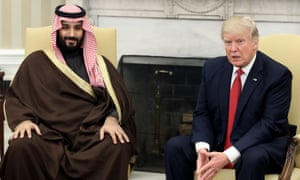 Read more: https://www.theguardian.com/world/2017/jun/21/saudi-king-upends-tradition-by-naming-son-as-first-in-line-to-throne