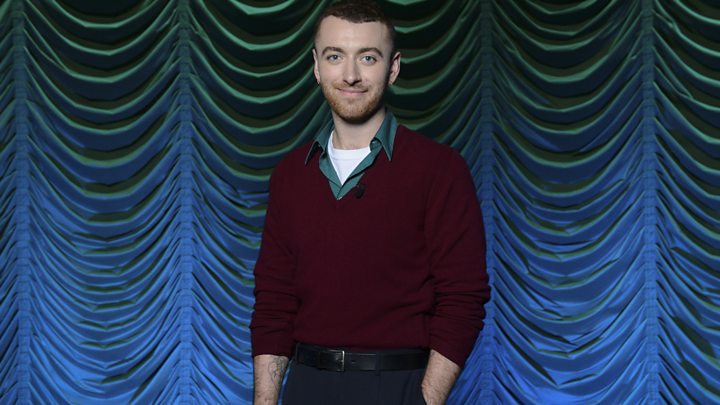 Backstage at the BBC's studios in Elstree, Sam Smith is wandering around in a silk kimono and ruby red stilettos.
"Babe, I don't understand," he complains down his phone. "They're letting Fearne [Cotton] wear heels, so why can't I wear heels?"
Don't worry, he's not gone full Mariah. It's all in aid of a sketch for his TV special, Sam Smith at the BBC, which airs on Thursday.
In real life, the singer tries his best to remain humble.
"I don't ask for puppies in my dressing room," he laughs.
<
div id="bbccom_mpu_1_2_3″ class="bbccom_slot" mpu-ad" aria-hidden="true">