Russell Simmons is determined to educate Americans about the Muslim community and he's also speaking out against GOP presidential candidate Donald Trump's "radical Islamic terror" rhetoric with his new campaign, "Muslims Speaking Out."
The music mogul, who is also the chairman of The Foundation for Ethnic Understanding a nonprofit organization that focuses on improving Muslim relations with Jewish and Black communities, appeared on Yahoo News Monday. He discussed how "Muslims Speaking Out" aims to combat Islamophobia in the United States, especially in light of Trump's string of negative remarks directed towards the Muslim community.
"We go to work every day to humanize the Muslim community members of America who have been demonized by Donald Trump and his whole hateful campaign," he said. "Political correctness should certainly apply to politicians. What he has done is allowed Americans to say things that may have festered deep down in their hearts. Things that you could never say, he has thought and said. Things that are so hateful."
The entrepreneur also went on to use Bill O'Reilly's recent comments about "well-fed slaves" as an example of his greatest fear.
"The horrible things I am hearing, that are spreading through the media, these statements that are being left unchecked, are part of a wave of the old regime saying things that they couldn't say 10 years ago, and five years ago," he said. "My greatest fear is, not that Donald Trump will be elected president, but that he has separated this country in a way that we have not seen it."
True story, Uncle Russ!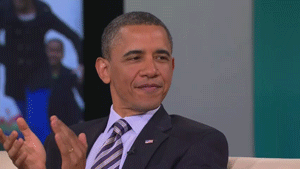 <
div class="content-list-component" text">
Watch more of Russell Simmons interview segment in the clip above.