State TV makes no announcement about Islam Karimov but situation may become clearer on countrys independence day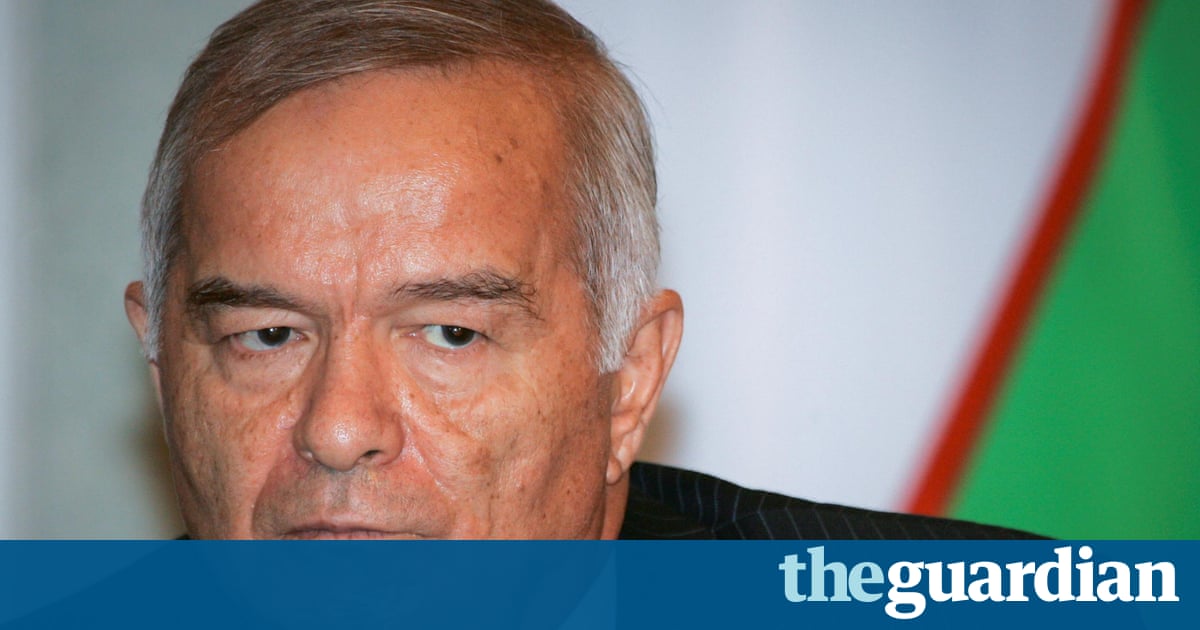 As in life, so in death: Islam Karimovs regime was one of the worlds most secretive and opaque for a quarter of a century, and now his apparent demise is equally shrouded in mystery.
Uzbekistans president, a dictator who was ruthless with his opponents and even locked away his own daughter, is rumoured to have died on Monday, though there has been no official confirmation. On Tuesday, state television ran segments about fruit, vegetables and the upcoming Independency Day celebrations, without mentioning a word about the presidents health.
The presidents younger daughter, Lola Karimova-Tillyaeva, confirmed rumours of her fathers ill-health on Instagram on Monday, claiming he was in a stable condition in hospital after suffering a cerebral haemorrhage. The Russia-based Fergana news agency, which first broke news of Karimovs deterioration, announced on Monday evening that the dictator had died that afternoon.
Daniil Kislov, who runs Fergana, told the Guardian on Tuesday he was 99% sure that Karimov had died. Other Uzbekistan watchers agreed the leader was dead or at least in such a condition that he would never be able to rule the country again, though details were scarce.
Steve Swerdlow, a Central Asia researcher at Human Rights Watch, who has spent many years working on Uzbek cases, said: We have no idea what day the initial incident actually happened. Some have said it was Thursday, some said it was Saturday. Its just like the Karimov regime to be so cowardly and so opaque that they cant even give us the concrete information. Even in death, Karimov is a wily fox.
Assuming that Karimov is dead, the question of succession now looms large. When the longstanding dictator in neighbouring Turkmenistan died a decade ago, he was swiftly replaced by his former minister of health and dentist, who went about dismantling his predecessors personality cult and building his own.
Many analysts suspect a plan must have been in place in Uzbekistan given Karimovs increasing frailness over recent years, but whether or not it is adhered to is another matter.
The country is one of the most closed and secretive in the world. Karimov rarely travelled abroad and almost never gave interviews. Few outsiders have insight into the power struggles at play behind closed doors, and diplomats and analysts are waiting to see whether the transition will be smooth or bumpy.
Whatever happens, it will be unchartered territory. The country has no experience of living without Karimov, who was the last Soviet party boss when Uzbekistan was still part of the USSR, and has governed since independence in 1991. Uzbeks were due to mark 25 years of independence on Thursday, but the local BBC service reported that the celebrations had been cancelled.
Kislov said he had received information from his sources that all key officials had their mobile telephones blocked on Tuesday, possibly to prevent them from organising or discussing potential plots.
We really dont know very much. Maybe there was a plan put in place before. Maybe there is a battle going on now. Maybe there are negotiations. There is no information, he said.
Uzbekistan borders Afghanistan and has been seen as strategically vital by both Russia and the west, who were willing to turn a blind eye to Karimovs human rights abuses in the wake of the 9/11 attacks in return for access to Uzbekistans airbases. In 2004 Britain sacked its ambassador to the country, Craig Murray, for speaking out over rights abuses.
The next year, Karimovs security forces gunned down hundreds of unarmed protesters in the town of Andijan, a massacre condemned by international rights groups but never properly investigated.
Its the bloodiest event outside of an armed conflict on the territory of the former Soviet Union, said Swerdlow. That day defines Karimov more than anything else. The fact he leaves this world not having to answer for any of that is very sad for the victims.
Karimov has been accused of all manner of rights abuses and torture, and in recent years attention has also focused on his family. Nothing is known about the current whereabouts of his older daughter, Gulnara Karimova. For a long time she was considered a potential successor to her father, and was a highly public figure, launching a fashion brand and a music career under the name Googoosha. She even released a bizarre love duet with Grard Depardieu.
In 2014 Gulnaras son, Islam Karimov Jr, who was studying at Oxford Brookes University, told the Guardian he feared for his mothers life, and revealed an extraordinary feud brewing in the first family. He explained how he and his mother had been kept from visiting his grandfather, the president, by armed guards, and that when they finally did get an audience, there was an almighty showdown involving the president, his wife, and their daughter. Shortly after, Gulnara was placed under house arrest, and nothing is known of her whereabouts since, or even whether she is still alive.
There are plenty of rumours but no solid facts about Gulnara for two years already, said Kislov.
Details may become clear later in the week, when it will be difficult for the authorities not to mention and explain Karimovs absence if celebrations go ahead. Gulnara is believed to be out of the running for successor, with most analysts agreeing that the prime minister and the head of the security services are the main centres of power.
Deidre Tynan, Central Asia project director at International Crisis Group, said: If there is disagreement or conflict between different players, they will try to keep it behind closed doors. The risks multiply if they are not able to put on a public front of unity.
Read more: https://www.theguardian.com/world/2016/aug/30/rumours-uzbek-president-islam-karimov-death-questions-succession