Audio engineer, who helped Blue Note Records become a major force in jazz music, worked with John Coltrane, Lee Morgan and Herbie Hancock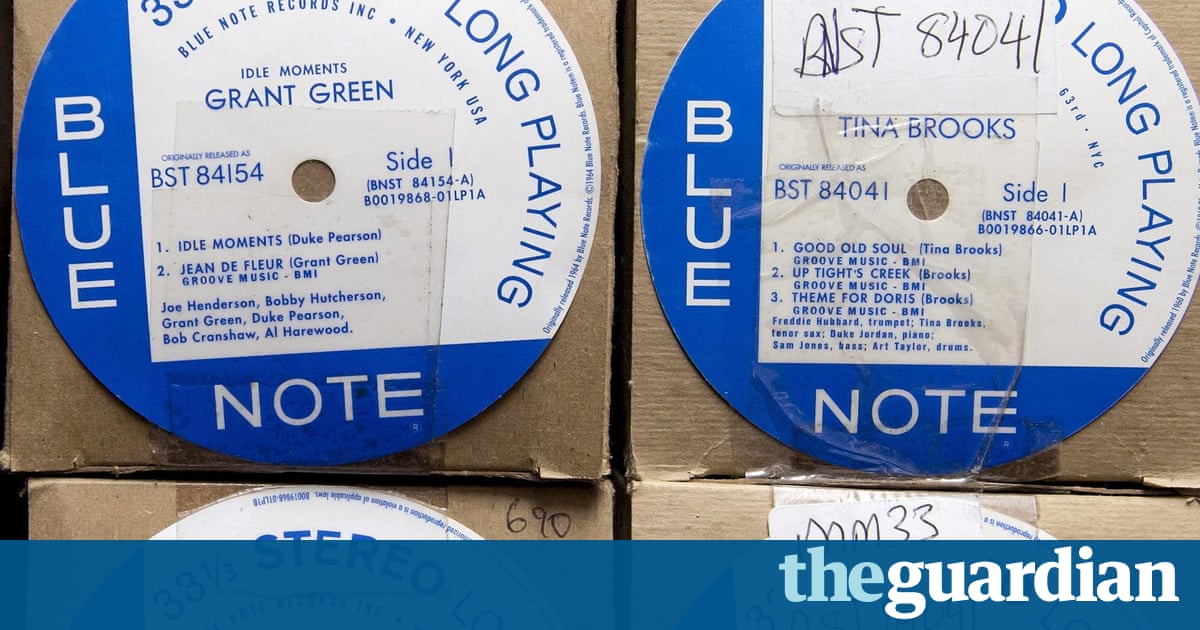 Rudy Van Gelder, the audio engineer who helped shape the sound of modern jazz on recordings including such timeless albums as John Coltranes A Love Supreme, Lee Morgans The Sidewinder and Herbie Hancocks Maiden Voyage, has died. He was 91.
Blue Note Records spokesman Cem Kurosman said Van Gelder died on Thursday morning at his home in Englewood Cliffs, New Jersey. The home was also the site of Van Gelders studio for more than half a century.
The National Endowment for the Arts, in a tribute to Van Gelder, noted that he was considered by many the greatest recording engineer in jazz who recorded practically every major jazz musician of the 1950s and 1960s.
My ambition from the start as a recording engineer was to capture and reproduce the music better than other engineers at the time, Van Gelder said in a 2012 interview with jazz writer Mark Myers. I was driven to make the music sound closer to the way it sounded in the studio. This was a constant struggle to get electronics to accurately capture the human spirit.
An amateur radio buff and jazz fan, Van Gelder set up his first studio in the living room of his parents house in Hackensack, New Jersey, recording local musicians. In 1953 one of his friends, saxophonist Gil Melle, introduced him to Blue Note Records founder and producer Alfred Lion. He soon became the main recording engineer for the independent label, using innovative recording techniques that helped turn the label into a major force on the modern jazz scene. Pianist Thelonious Monk composed a tribute to Van Gelders home studio, Hackensack, which he recorded there in 1954.
Alfred liked the way I made things sound so he put me on his team and from then on I was working for him doing albums, Van Gelder recalled in a 2008 interview for the National Endowment for the Arts, which named him a Jazz Master, the nations highest jazz honor.
He picked the people. He selected how they should play. Hes the one that directed the music and I was there to make sure that he got what he wanted and if he didnt hed let me know real quick.
Van Gelder not only recorded sessions for Blue Note, but also worked extensively with Prestige Records on such sessions as Miles Davis Bags Groove and Walkin and Sonny Rollins Tenor Madness and Saxophone Colossus.
Van Gelder soon found his services as a recording engineer so much in demand that he gave up his day job as an optometrist. In 1959, he bought his house in Englewood Cliffs, where he built his own studio a cathedral-like space with a vaulted ceiling and excellent acoustics that became a modern jazz shrine.
Among the classic Blue Note albums recorded there in the 1960s were pianist Hancocks Maiden Voyage, trumpeter Morgans The Sidewinder, saxophonist Eric Dolphys Out to Lunch, saxophonist Cannonball Adderleys Somethin Else, pianist Horace Silvers Song For My Father and saxophonist Wayne Shorters Speak No Evil.
In 1964, tenor saxophonist Coltrane recorded his deeply spiritual masterpiece A Love Supreme for the Impulse! label at Van Gelders studio.
The session was hypnotic, exciting and different. But I didnt realize that until I remastered the tapes many years later. When Coltrane was here, I was too worried about capturing the music, Van Gelder recalled in his 2012 interview with Myers.
After Lion retired in 1967, the labels new owners began turning to other recording engineers more frequently. In the 1970s, Van Gelder worked as the engineer for producer Creed Taylors commercially successful crossover jazz label, CTI, recording such albums as trumpeter Freddie Hubbards Red Clay and saxophonist Grover Washington Jrs Mister Magic.
Van Gelder later embraced digital technology. Starting in 1999, he began remastering his analog Blue Note recordings into digital recordings for the labels RVG Edition series.
In 2012, the National Academy of Record Arts and Sciences honored Van Gelder with its Trustees Award recognizing his lifelong contribution to jazz recording.
The jazz drummer and New Jersey resident TS Monk, son of Thelonious Monk, <a href="http://www.nj.com/entertainment/celebrities/index.ssf/2016/08/rudy_van_gelder_jazz_recording_engineer_obituary.html" data-link-name="in" body link" class="u-underline">told NJ.com: I would say [my father and Van Gelder] learned how to record jazz together. He really, really got it right. You can list to a Rudy Van Gelder from the 1950s that sounds like it was recorded today.
Read more: https://www.theguardian.com/music/2016/aug/28/rudy-van-gelder-blue-note-records-dead