<figure class="media-landscape" no-caption full-width lead">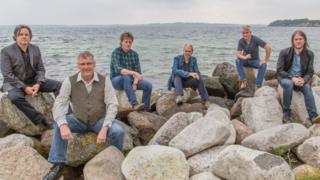 Image copyright Runrig
Veteran Scottish rockers Runrig are to stage a farewell concert next year to mark their retirement after 45 years in the music business.
The band was founded on the Isle of Skye in 1973 and enjoyed UK chart success with Gaelic songs in the 1990s.
Their song An Ubhal as Airde reached number 18 in the charts in 1995. They have played hundreds of shows across Europe and in New York's Times Square.
Their final concert will be held in Stirling's City Park on 18 August 2018.
The band released their 14th and final studio album, The Story, last year.
<div id="bbccom_mpu_1_2_3″ class="bbccom_slot" mpu-ad" aria-hidden="true">