From his paint-spattered bed to a stuffed goat, the American artist broke boundaries. On the eve of a major retrospective, his friends recall a generous spirit on his island hideaway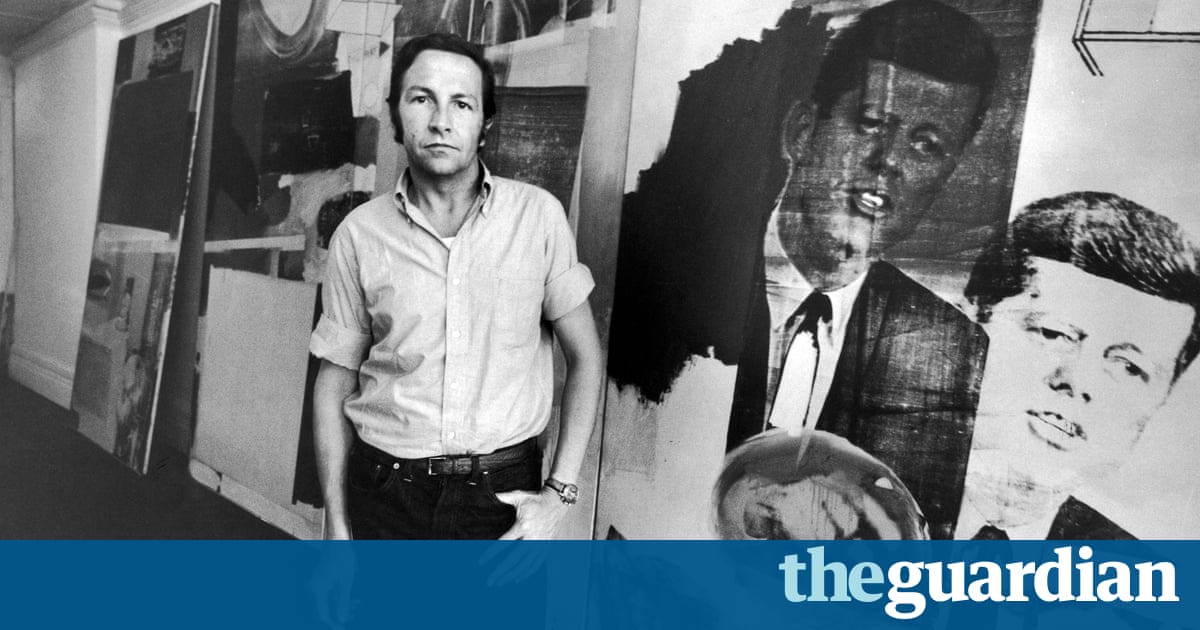 Matt Hall vividly remembers his job interview with Robert Rauschenberg. A mutual acquaintance had approached Hall, then sous chef at a restaurant on the island of Captiva, off Florida, to see whether he would be interested in managing the artists property nearby. As Hall approached his beach house, the artist emerged on to the balcony. Mr Rauschenberg, so good to see you again, Hall called up (Rauschenberg was a regular customer). Oh, Matt, dont call me Mr Rauschenberg. Call me Bob, came the reply.
I dont know why, remembers Hall, sitting in the lounge of a glorious beach house with a yellow and blue Rauschenberg collage hanging on the wall, but I said, Bob: backwards or forwards, its spelt the same. It reminds me of the joke about the dyslexic who tried to commit suicide: he jumped behind the train. Rauschenberg cackled for an inordinate length of time, Hall adds, given the poor quality of the joke. Finally, the artist explained himself: Im dyslexic. See you Monday, sweets.
Rauschenberg has been a constant presence on Captiva ever since. Although he died in 2008, the 20-acre estate he created is now a retreat, where artists work together in a spirit inspired by his philosophy: open, collaborative, risk-taking. They stay in any of nine cottages and beach houses lapped by the Gulf of Mexico one is built on stilts, with a balcony from which you can fish surrounded by Rauschenbergs art and piles of books. Theres even a resident chef: Rauschenberg was a foodie before the term was even invented. The artist and musician Laurie Anderson came here just after her husband Lou Reed died in 2013, to recharge and start working again.
Arriving on Captiva earlier this month, it is clear what drew Rauschenberg here: the six-mile island is relaxed, sun-baked, and teeming with flora and fauna, from the tiny lizards darting everywhere to the manatees swimming in the bay. By night, rabbits, bobcats and great horned owls emerge in the jungle, a wooded area masterminded by the artist, where a bronze seat faces the sunset.
Rauschenberg started visiting in 1962, before moving to Captiva nine years later, describing it as the foundation of my life and my work the source and reserve of my energies. His work by then had become ambitious and complicated; Captiva forced a return to simplicity, and the first things he produced were a selection of wall sculptures made from battered cardboard boxes.
Read more: https://www.theguardian.com/artanddesign/2016/nov/19/robert-rauschenberg-just-something-be-around