Hes in both the new Star Wars and Bourne films, but its Brexit not blockbusters thats on the rapper-turned-actors mind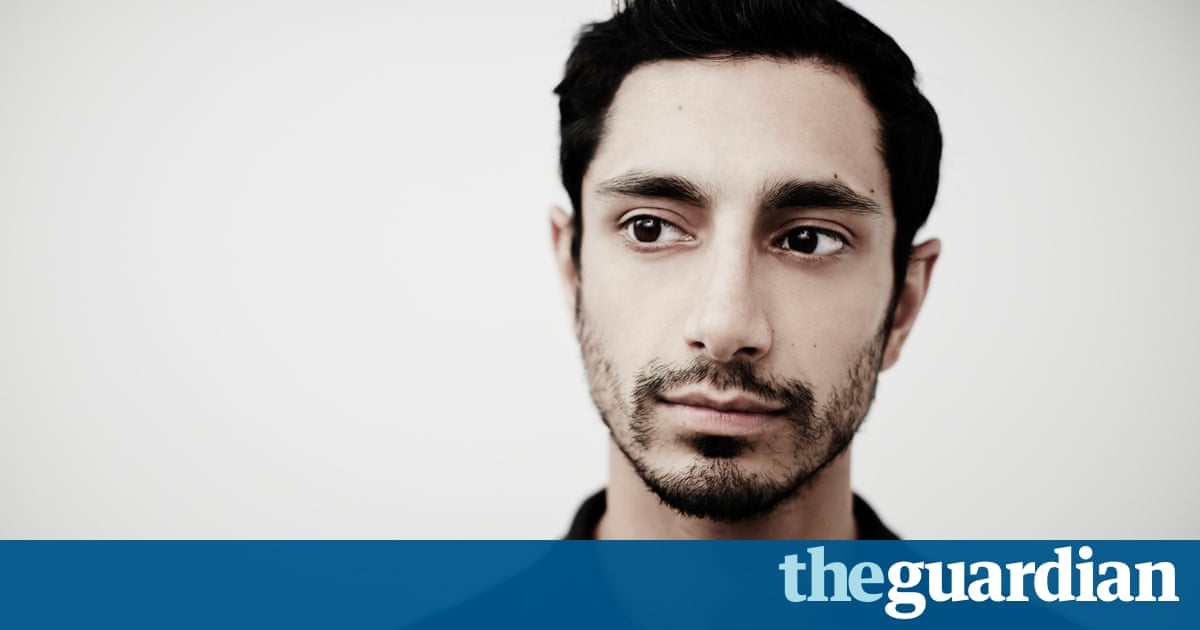 Riz Ahmed runs in from the rain. Im doing lots of running around at the moment, he says, at his home in south-east London. Today he has been filming Rogue One: A Star Wars Story at Pinewood Studios, fighting the Empire as volatile Rebel pilot Bodhi Rook. You walk in and get kitted out, its like, youre there, he enthuses. They really build the world. Last night, he was at the Leicester Square do for Jason Bourne, in which he stars as a morally murky tech entrepreneur. Then hes off to Vegas for its US premiere. His new HBO crime drama series The Night Of is getting rave reviews. Hes just released a music video for Englistan, the title track of his recent mixtape, and is working on an album for Swet Shop Boys, the group hes in with New York rapper Heems. So yes, lots of running around.
In truth, Ahmed has never stopped moving straddling cultures, pushing buttons, challenging the status quo. Born in Wembley to Pakistani parents who moved to the UK in the 1970s, he won a scholarship to north London public school Merchant Taylors, where he was instrumental in getting an Asian head boy elected, and then Oxford University, where he studied philosophy, politics and economics. On his new song Different, he raps of arriving there and being gawked at by pupils who thought hed never survive; one girl said he reminded her of Ali G.
While at uni, he set up drumnbass night Hit & Run, and put on the only play at the university that featured, during his time there at least, two non-white leads. In 2006, aged 23, he launched film and music careers, headlining Michael Winterbottoms The Road To Guantanamo and releasing the funny, caustic single Post 9/11 Blues, which was immediately banned from the radio (sample line: Shave your beard if youre brown, and you best salute the crown/ Or theyll do you like Brazilians and shoot your arse down).
On screen, though, he gives off a different kind of charisma, exuding determination and desperation, always seeming on the edge. That dual sense of purpose and vulnerability is catnip to directors. Chris Morris cast him as the only terrorist with even half a clue in Four Lions, while he played the jittery cameraman sidekick of Jake Gyllenhaals monstrous citizen journalist in Dan Gilroys Nightcrawler.
Now, this year, hes in two of the biggest blockbuster franchises around. For Jason Bourne, the series is back in the hands of director Paul Greengrass and star Matt Damon. Ahmed plays Aaron Kalloor, head of a social media company that claims to protect its users privacy above all; in reality, Kalloor is in cahoots with the CIA, where dirty dealing has muddied those principles. The film, which boasts all the heart attack-inducing action youd expect, plays on our mistrust of corrupt corporations. I wonder how much that influenced Ahmed, clearly a politicised person, to take the role.
It was a no-brainer, he says, excitedly. The Bourne films totally reimagined and elevated the action genre. But as I learned more about the character I started rubbing my hands with glee, because its an area that really interests me. Anyone driving great social change, willingly or not, is going to be a fascinating contradictory mix of idealism and ego. Youve got people who are utopian idealists that are also very focused, ambitious capitalists. And as an actor thats a super-interesting character profile.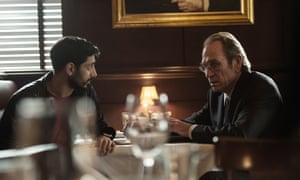 Read more: https://www.theguardian.com/film/2016/jul/23/riz-ahmed-talks-rogue-one-and-jason-bourne