The Nixon administration was plagued by scandal, but some former officials say the disgraced ex-president would be absolutely disgusted by Donald Trump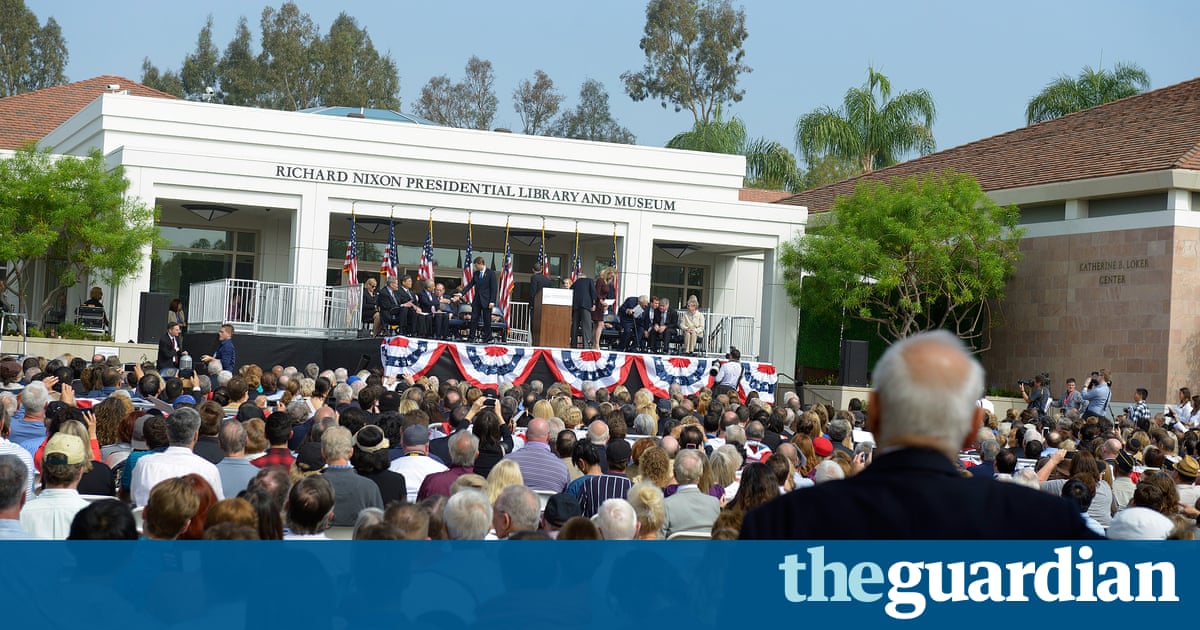 It was a poignant celebration for Republican grandees: they gathered to rehabilitate an outcast, a leader history deemed unfit for the White House, only to grapple with a potential brand new one.
The Richard Nixon Presidential Library and Museum reopened on Friday after a $15m overhaul, drawing family, friends, allies and a brass band to honour the 37th president, but it was a potential 45th president and his scandals, not Watergate, who hovered over the event.
After almost half a century, it was time to put Nixons dirty tricks and cover-up into perspective, they agreed, but the seemingly hourly allegations and revelations about Donald Trump split the gathering into factions who either excused or reviled the Republican nominee.
Given the chance, Nixon, who resigned in 1974, halfway through his second term, and died in 1994, would have voted for Trump, surmised the late presidents grandson, Christopher Nixon Cox. He always supported the Republican ticket. I think hed go straight down the line Republican.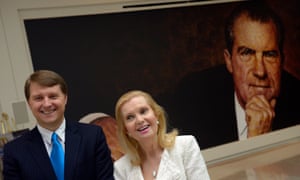 Read more: https://www.theguardian.com/us-news/2016/oct/16/richard-nixon-library-reopening-donald-trump-republican-party