As Islamic State militants continue to lose seized territory in Syria and Iraq, the group has claimed a number of deadly terror attacks in countries around the world over the past two months. There have been at least 14 attacks outside of Syria and Iraq since early June, when ISIS ramped up its campaign of killings during the Muslim holy month of Ramadan.
The nature of recent ISIS attacks has varied greatly. Some have been carried out with extensive planning and have a degree of connection to the group's central operations structure. Other attackers have been inspired rather than directed by ISIS, sharing hastily filmed pledges of allegiance to its leader, Abu Bakr al Baghdadi, and giving the group the opportunity to claim their violence for its own propaganda purposes.
But whether the killings have been directed (like the Paris attacks) or largely solitary acts (including the killing of 49 people at gay nightclub in Orlando), ISIS touts them as evidence of its ability to carry out global attacks. The rising frequency of these plots has led to security fears in a number of countries, as some analysts point toward a trend of ISIS increasingly attempting attacks abroad to compensate for its losses closer to home.
"They're losing ground in Syria and Iraq, and rather than just die in place and serve no purpose, the surviving foreign fighters are either going to move home which most of them can't or participate in regional and international terror attacks," Clint Watts, a fellow at the Foreign Policy Research Institute, told The World Post.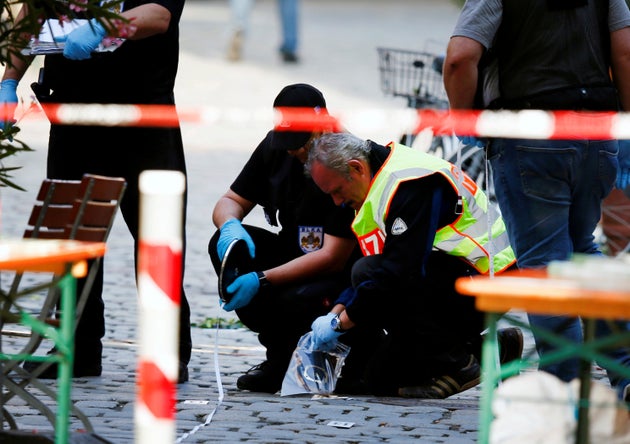 <
div class="content-list-component" text">
Global attacks have long been one of ISIS's central goals, and in 2014 the group's spokesman, Abu Muhammad al-Adnani, issued a major audio statement encouraging supporters to carry out so-called lone wolf attacks in their home countries through any methods available.
As some of the tens of thousands of foreign fighters who traveled to Syria and Iraq return to their home countries, some officials warn they will pose an increasing threat. On Wednesday, FBI Director James Comey warned of a "terrorist diaspora" that would result as militants leave Syria's conflict zones.
ISIS's loss of territory and the increasing difficulty for foreigners to travel to the areas under its control appears to have also played a factor in an attack in France this week. One of the men who killed an elderly priest in a Catholic church in Normandy had repeatedly tried and failed to travel to Syria last year. The attacker, 19-year-old Adel Kermiche, had been under surveillance but carried out the attack rapidly and in town where he lived highlighting the difficulties in preventing attacks even in cases where the assailant is known to authorities.