Davis could be ready to make a commitment to relocate the team if he secures funding for the proposed $1.3bn, 65,000-seat stadium in Las Vegas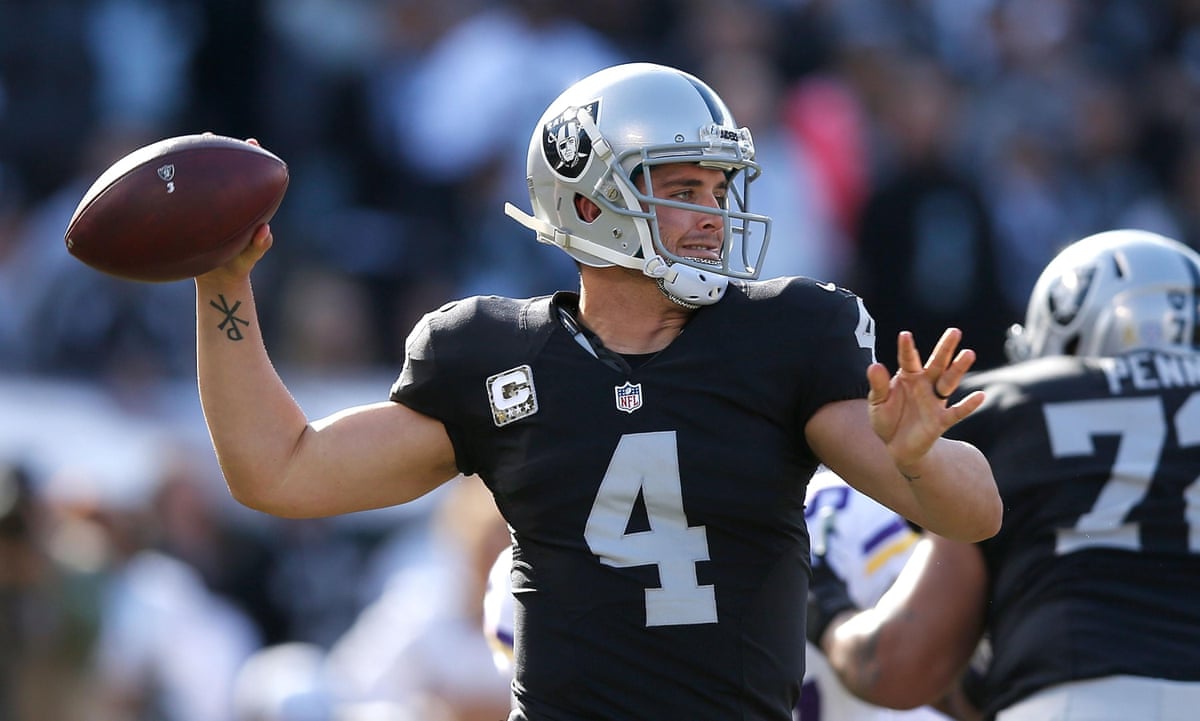 Mark Davis, the owner of the Oakland Raiders, is set for another round of talks with officials in Las Vegas as plans to relocate his team there appear to have gathered momentum.
Davis is scheduled to appear at the Southern Nevada Tourism Infrastructure Committee meeting at 11am on Thursday, and under discussion will be the $1.3bn project being proposed by billionaire casino mogul and longtime Republican donor Sheldon Adelson.
Speculation has grown in recent days that Davis could be ready make a commitment to relocate his team to Las Vegas if financing is approved on Thursday.
The Raiders are staying at the Coliseum for one more year at least, but Davis, who inherited the team after the death of his father Al in 2011, wants his team to play in a football-specific stadium, and is prepared to move his team out of Oakland to get one. Officials in Oakland are reluctant to use public money to create a new football stadium; the Athletics also want a new ballpark of their own.
Davis has been in negotiations with Adelson over the move to Vegas for some months now, and toured UNLVs Sam Boyd Stadium as a potential temporary home. The location for the proposed 65,000-seat Las Vegas stadium is a 42-acre lot on Tropicana Avenue near the university, a few blocks east of the strip.
Davis declined to speak to ESPN about Thursdays meeting which comes on the same day as the NFL draft.
Davis believes that the Raiders can expand their appeal beyond California with a move to Vegas and that Raiders fans from across America would be keen to visit Vegas to catch a game as part of a weekend trip.
Read more: http://www.theguardian.com/sport/2016/apr/26/oakland-raiders-las-vegas-relocation-mark-davis-nfl