Fans speculate over when and how band will release its ninth album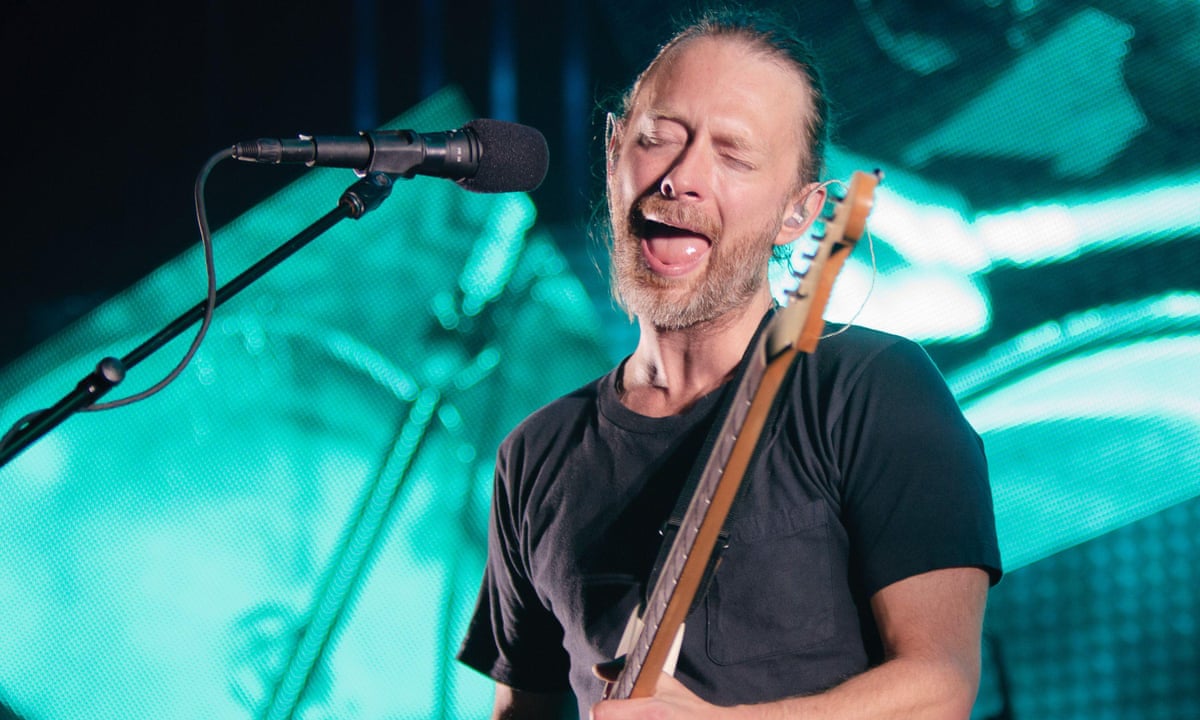 Radioheads internet presence has essentially disappeared and the band have sent out cryptic leaflets in the mail, fueling speculation over when and how the band will release its ninth album.
A visit to Radiohead.com on Sunday offered viewers only a blank page, while the bands six-year-old Twitter feed was also empty, featuring only a message saying: @Radiohead hasnt tweeted yet. On Facebook, nearly 12 million users like a page with nothing on it.
Brian Message, of the bands management company Courtyard Management, has previously said the new album, a follow-up to 2011s King of Limbs, would be released in June. But by 1 May, some wondered whether it could come sooner, perhaps via an unusual method of delivery. Some fans have recently received cards in the mail emblazoned with the bands bear logo and the words: Sing the song of sixpence that goes Burn the witch.
The band have a history of unveiling their music in unusual ways. Frontman Thom Yorke himself was among those handing out Radiohead-themed newspapers at record stores upon the release of King of Limbs. That album appeared within days of the band announcing it, heralded by a music video for the song Lotus Flower.
The previous album, In Rainbows, was initially distributed online, and fans were invited to pay any price they chose in order to download the songs. And a more recent Thom Yorke project, Tomorrows Modern Boxes, was provided via the download service BitTorrent, with a song and a video available for free.
As the bands ninth album approached, fans discussed how they might like to receive it, with suggestions ranging from a surprise webcast to directly into my vein.
<figure class="element" element-embed" data-alt="radiohead">
This article was amended on 1 May to reflect the pricing of Tomorrows Modern Boxes.
Read more: http://www.theguardian.com/music/2016/may/01/radiohead-erase-internet-presence-album-release