Loosely based on a true story, this gripping show puts a different spin on the narco drama and the main character is a Latina MacGyver, but with better hair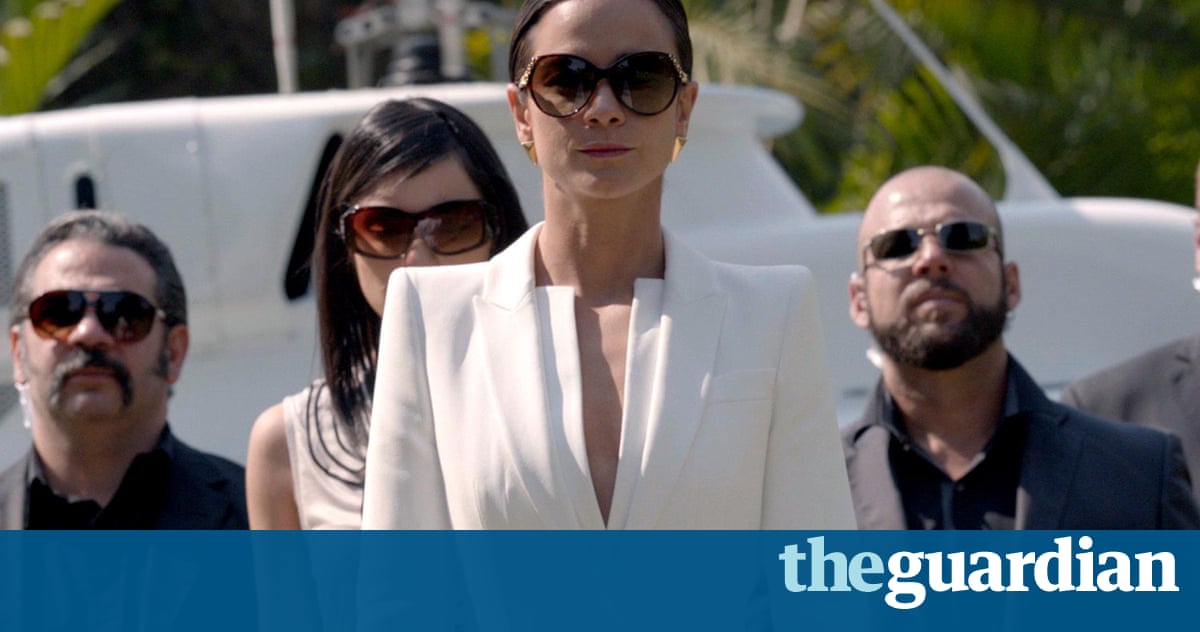 Whats the name of this show? Queen of the South
When does it premiere? Thursday 23 June at 10pm EST on USA
What is this show about? Teresa Mendoza (Alice Braga) starts off as a lowly money changer in the Mexican state of Sinaloa but rises to run a drug cartel of her very own.
So its like lady Narcos? Yeah, kind of, but thats a little bit reductive. This series is based on a popular telenovela La Reina del Sur, which aired on Telemundo, which is itself an adaptation of a Spanish novel by the same name by Arturo Prez-Reverte. The book is based on the life of drug trafficker Marllory Chacn. So, yes, like Netflixs excellent Narcos, about the life of Pablo Escobar, it is a narco drama based loosely on real events, but the spirit of the endeavour is different.
What happens in the first episode? We first meet the wildly successful Teresa as she gets gunned down in her immaculate mansion. The action flashes back to her earlier years when she first meets a drug runner and falls in love, elevating her social status considerably. When her boyfriend steals from the head of his cartel, Don Epifanio (Joaquim de Almeida), he ends up dead and Don Epifanios men are after Teresa to tie up any loose ends. She takes the money, cocaine, gun and mysterious notebook he gave her and takes off to try to save her life.