Some of the talent behind Jersey Boys and the record-breaking Hamilton is reportedly involved in bringing disco stars life and music to the stage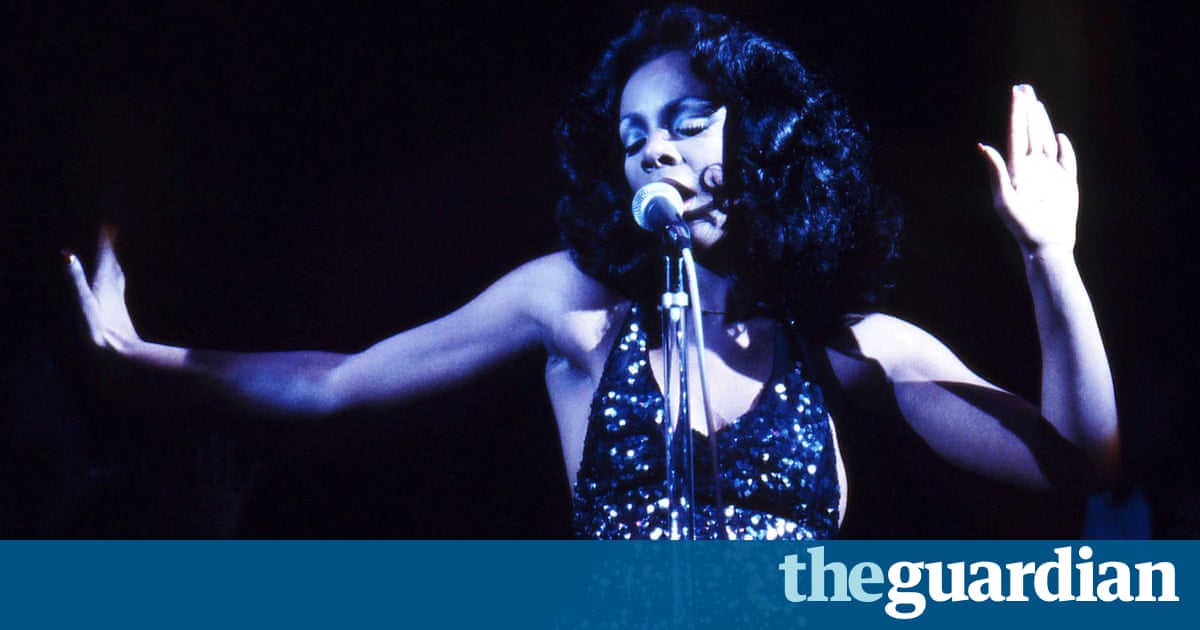 Just as Broadways long-running, singalong hit Jersey Boys is scheduled to close, here comes a sign that perhaps even hotter stuff is in the works a musical about the life of the undisputed Queen of Disco, Donna Summer.
With her global smash songs like Hot Stuff, I Feel Love, Bad Girls and Last Dance enduring as iconic sounds from the dance explosion of the 70s, New Yorks theater scene is poised for another dose of glittering disco ball nostalgia.
Some of the talent behind the new project is coming from Jersey Boys itself and the record-breaking Broadway musical success story, Hamilton, according to a report in the New York Post.
The award-winning director Des McAnuff staged a workshop in New York last week of early parts of the nascent show, reportedly titled The Donna Summer Project.
McAnuff was nominated for a Tony award for best director in 2006 for his work on Jersey Boys, which won the best musical Tony that year for the show based on the story of the 60s and 70s music legends Frankie Valli and the Four Seasons.
McAnuff had previously won Tony awards as best director of the musicals Big River in 1985 and The Whos Tommy in 1993.
Three actors will portray Summer at different stages of her life.
In the workshop, Ariana DeBose, who has previously appeared in both Hamilton and the Broadway musical Motown, reportedly played Summer at the height of her fame.
The workshop embraced gender fluidity with actors cross-dressing for roles. Katrina Lenk portrayed Summers first husband and former manager, Austrian Helmuth Sommer, from whom she adapted her stage name.
Summer was born LaDonna Adrian Gaines in Boston in 1948 and died in Naples, Florida, in 2012 of lung cancer, but spent many of her formative and superstar years in New York, Germany and California.
She shot to fame during discos heyday but in later years became embroiled in controversy for allegedly saying Aids was Gods punishment for gay men, a statement she vehemently denied.
But while a musical about her life may chart such ups and downs, it can principally be expected to engulf audiences in waves of funky feelgood music vibes from the aforementioned disco anthems and other smashes such as No More Tears (Enough is Enough), her duet with Barbra Streisand, Love to Love You Baby and MacArthur Park.
The news of the musical project comes on the heels of reports that another bio-musical is being planned to chart the life of 70-year-old pop and style icon Cher.
Meanwhile, Broadway audiences continue to sing along to hits such as I Feel the Earth Move, in Beautiful, the show about songwriting legend Carole King.
The Donna Summer Project would also complement the growing trend of TV shows painting portraits of various aspects of the music industry, including Empire, Vinyl, Nashville and, just last month, Baz Luhrmanns TV debut The Get Down on Netflix.
Read more: https://www.theguardian.com/stage/2016/sep/08/donna-summer-musical-broadway-production