Government paid about half of $2bn debt hours after moratorium and federal control board intended to supervise debt restructuring and creditor negotiations enacted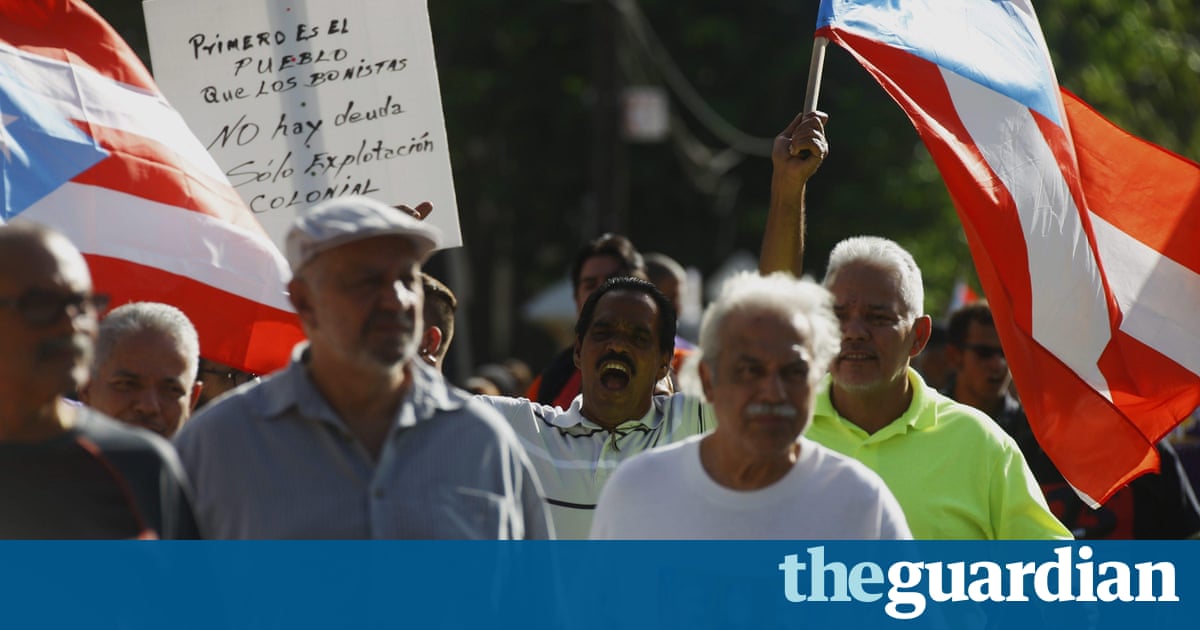 Puerto Rico faced a historic default Friday as the US territory prepared to enter unchartered waters under the guidance of a newly enacted federal control board to oversee the islands finances amid a dire economic crisis.
The government paid roughly half of $2bn in due debt, but said it did not have the money to pay $779m worth of general obligation bonds that are given top priority by the islands constitution. The payment was made just hours after the governor signed an executive order Thursday declaring a moratorium on a portion of that debt.
The government has always said that Puerto Ricos debt is unpayable and that the music would stop, Puerto Ricos Government Development Bank said in a statement. It oversees the islands debt transactions and is operating under a state of emergency.
Bank officials announced Friday that Puerto Rico has only $200m in cash in the operating account from which it was supposed to pay the general obligation bond debt. They also warned the government will implement what they called extraordinary liquidity measures in the next six months, including delaying payments to vendors and special contributions to the struggling retirement systems, so that it can continue providing essential services.
Despite those measures, revenues in the operating account are expected to drop below some $95m later this year.
This is a dangerously low cash position for a government that funds services to millions of Puerto Ricans, the bank said.
While the market already anticipated Fridays default, it affects the credibility of a territory grappling with $70bn in public debt, economist Jose Villamil warned.
This has enormous consequences, he said. The default is very significant, and it likely means that Puerto Rico will not be able to re-enter the market for many, many years.
A rescue package signed Thursday by Barack Obama will temporarily protect the territory from creditor lawsuits seeking to recover millions of dollars invested in Puerto Rico bonds, which attracted investors because of their triple tax-exempt status. Many of those investors were particularly lured by Puerto Ricos general obligation bonds because of their constitutional guarantee of repayment.
Garcia defended the debt moratorium as well as the state of emergency he implemented Thursday at four government agencies, including the islands largest public university and a retirement system that has been shorted by $40bn.
These measures are reasonable and necessary to ensure essential services while the debt is restructured under the legal framework provided by Promesa, the governor said, referring to the acronym for the bill that the US president signed hours after it won final Senate passage.
The bill emerged from months of negotiation between Democratic and Republican lawmakers and the Obama administration. It creates a federal control board for Puerto Rico that will supervise some debt restructuring and negotiate with creditors. It also allows Puerto Rico to temporarily lower the federal minimum wage for some younger workers.
Obama noted there is tough work ahead to get Puerto Rico out of the hole.
Weve got to keep on working to figure out how we promote the long-term growth and sustainability thats so desperately needed down there, but the people of Puerto Rico need to know that they are not forgotten, that they are part of the American family, he said.
The bill will provide the islands government some breathing room and allow it to pay workers and suppliers on time as well as maintain essential services, Villamil said. However, its possible the control board could eventually implement austerity measures that could lead to government layoffs and affect services, he said.
Exempt from Thursdays implementation of the debt moratorium is Puerto Ricos heavily indebted power company, which announced that it reached a separate deal with creditors to avoid defaulting on a $415m payment.
The Electric Power Authority said creditors agreed to buy $264m worth of new bonds as part of the agreement. Those creditors hold 70% of the agencys $9bn debt. Officials said part of the money will be used for capital projects.
Read more: https://www.theguardian.com/world/2016/jul/01/puerto-rico-default-debt-economic-crisis