The businesswoman, 71, on meeting Elvis at 14, getting older and growing up in the spotlight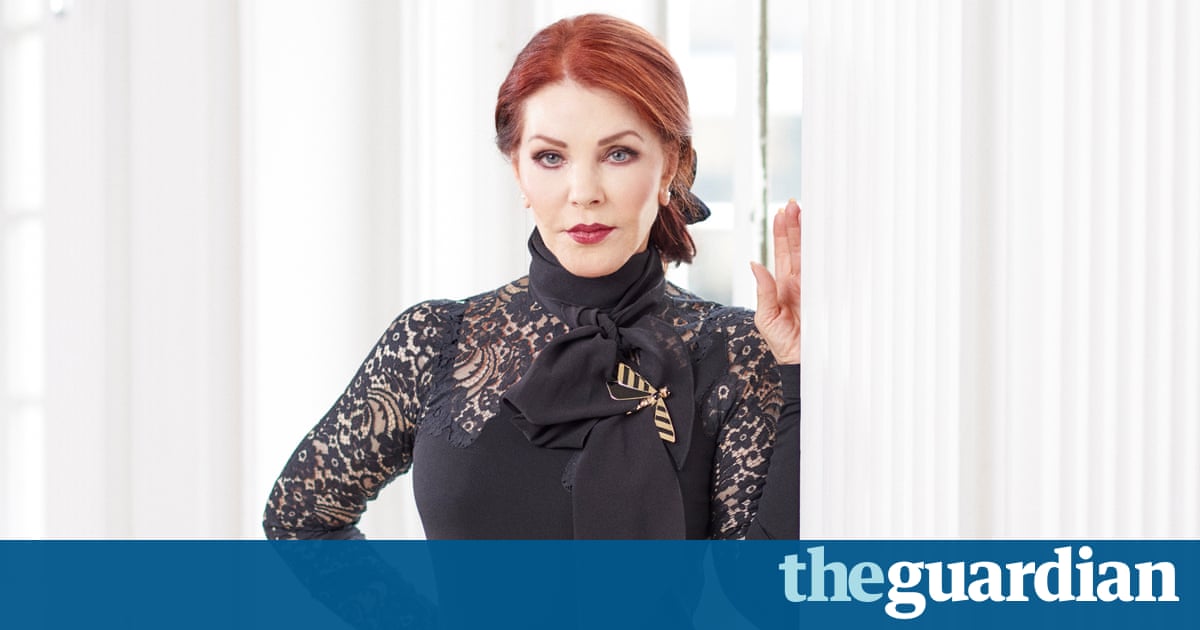 Meeting Elvis when I was 14 changed the course of my life. Sure, that was young, but he left Germany [where they had met] to return to the US not long after. We stayed in touch for two years before we saw each other again. He was a gentleman in all ways while we courted.
I did my first proper belly-laugh when I was two. I remember it well. My mum had filled up a laundry basket with water in our garden in Connecticut and my cousin and I were in it, splashing about. I had a gentle, lovely childhood.
Growing up in the spotlight has been a battle. The lack of privacy, these days especially, can be hard work. Everyones got a camera phone so its not unusual to be sitting down for dinner with friends and find that someone is taking a photo as Im forking salad into my mouth. Im always on guard.
My fear is that people will forget about Elvis. I feel a responsibility for keeping his legacy alive. Youll never see his sort of stardom again. He was so authentic and, in lots of ways, innocent. What you saw was what you got.
Our family has always been very close. My parents are still alive: theyre 90 and 91. They live with me and while its an honour to still have them in my life, watching them get older makes me feel really sad.
Bill Clinton has a charisma that commands your attention. Its the only time other than with Elvis that Ive felt someone has had that. When Bill is in a space, the whole rooms feels it. Hes magnetic.
Elvis would have found modern times difficult. He was an intensely private man who was quite protected by his inner circle. The way he lived then wouldnt be possible in 2016. Our lives whether youre famous or not are so public now.
I have a sunny outlook on life, generally. But where were at as humans right now is disappointing. Arent we supposed to be so much more evolved than this by now?
In all of it, I managed to become my own person. When you are around that level of fame for so long, its easy to slip into the shadow until you almost dont exist. I had to make a conscious decision not to let that happen to me.
Oh, I hate getting older. Anyone that tells you otherwise is lying. Who really wants to grow old and die? My twin grandchildren are only eight and I would love to see them grow to adulthood and see who they become, but theres a chance that wont happen, and thats deeply annoying.
I dont talk about my fears, because I believe that verbalising what truly scares me will draw it nearer. No thank you: Im all about hope.
I really wish people would stop asking me what my favourite Elvis song is.
Elvis with the Royal Philharmonic Orchestra The Wonder of You is out on 21 October on Sony; Elvis in Concert with the RPO starts on 17 November (<a href="http://www.ticketline.co.uk/elvis-in-concert-live-on-screen?dm_t=0,0,0,0,0#tour" title="" data-link-name="in" body link" class="u-underline">ticketline.co.uk)
Read more: https://www.theguardian.com/lifeandstyle/2016/oct/22/priscilla-presley-this-much-i-know-my-fear-is-people-will-forget-elvis