Paisley Park, Prince's sprawling $10 million home, is going to be transformed into the "next Graceland," according to people close to the late musician.
His brother-in-law Maurice Phillips told The Sun this week that the 65,000 sq.ft. compound, located in Chanhassen, Minnesota, will be turned into "a museum in Prince's memory."
"It would be for the fans. He was all about the fans — this would remember his music, which is his legacy," Phillips said. "Prince was always private but would have wanted his music remembered."
Prince's longtime collaborator, Sheila E., confirmed the plan in an interview with Entertainment Tonight.
"We're hoping to make Paisley what [Prince wanted] it to be. [He] was working on it being a museum," she told ET. "He's been gathering memorabilia and stuff from all the tours, like my drums and his motorcycle."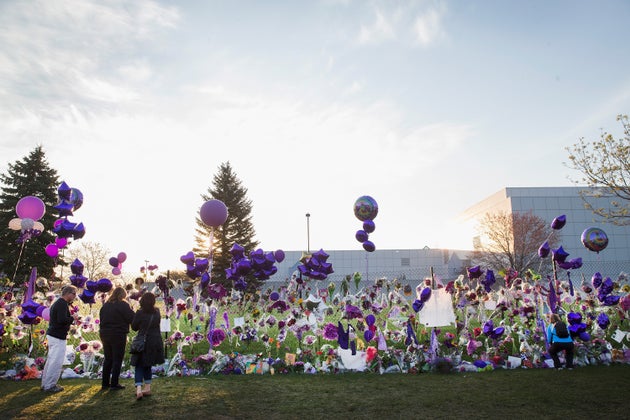 Built in 1987, Paisley Park was more than just a home for Prince, who died in the compound on April 21 at the age of 57. He created most of his music and entertained both friends and fans on the site.
According to Fortune magazine, Neil Young, Barry Manilow and the Muppets were among those who rehearsed at Paisley Park. On the Saturday before his death, Prince hosted a party on the grounds.
"Prince wanted to have a place where he could do all his music and make films and do his tour rehearsals and to dance, choreography and everything under one roof, which back 25 years ago was quite progressive," the complex's architect Bret Thoeny told CBS NewYork.
Paisley Park reportedly has a recording studio, a private nightclub and a meditation space called the Galaxy Room. There's also said to be "a lot of purple," yet there's much about the estate that remains a mystery.
Although the musician hosted events in Paisley Park's public areas, "Prince was notoriously private and only his inner circle was granted access into the inner sanctum" of the estate, Fortune reported.
<
div class="content-list-component" text">
It's unclear when Paisley Park will be converted into a museum, and how long it will take before doors open to the public. (Graceland was opened five years after Elvis Presley's death.)
It's also unknown who will inherit the property, along with Prince's estimated $300 million estate. Prince's sister Tyka Nelson claimed this week that her brother did not leave a will. If true, his estate will likely be equally divided among Nelson and his five half-siblings.