Jamaican musician who helped pioneer ska music in the 60s and who provided inspiration for a subsequent generation of British musicians including Madness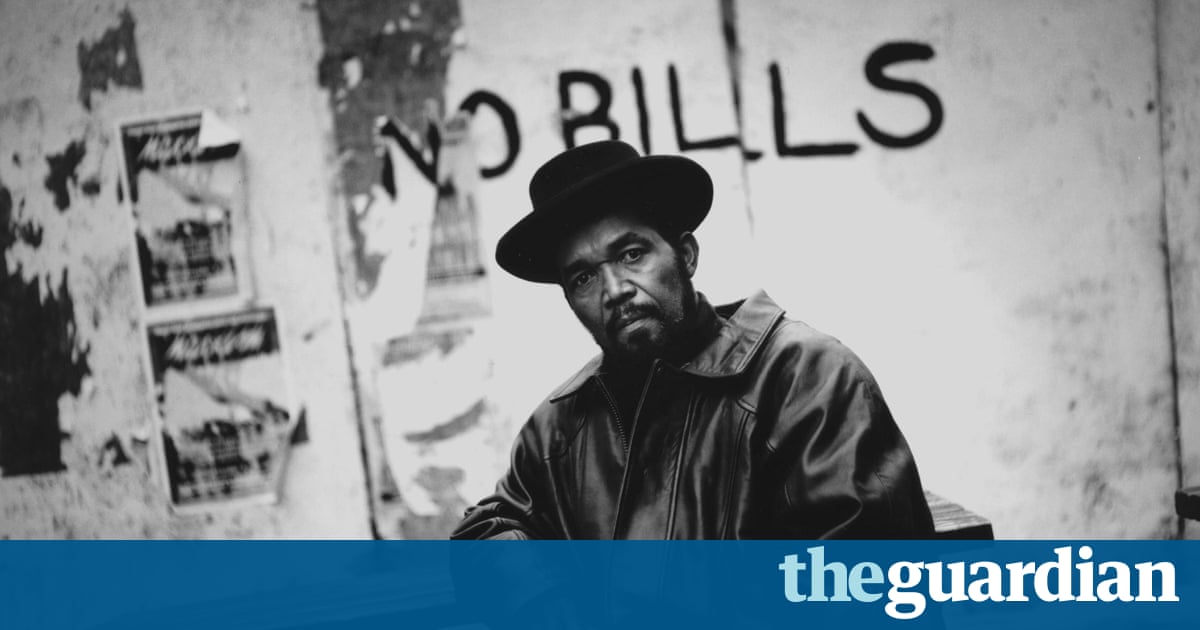 It was boxing ability as much as musical talent that helped Prince Buster become a key figure in the birth of Jamaican ska music. During the mid-1950s Buster, who has died aged 78, sang in a number of small-time bands in the islands capital, Kingston. But he also had a promising career as a street fighting boxer, and it was his reputation as a quick-witted and assertive gang leader that brought him to the attention of the legendary Clement Coxsone Dodd, operator of the famous Downbeat sound system that travelled the country playing the latest dance records from the United States.
Coxsone took Buster on as a security guard-cum-personal helper, and the young man used the experience to learn all he could about the fledgling Jamaican music business.
Propitiously, he had been born as Cecil Campbell, the son of a railway worker in Orange Street, the central commercial street in Kingston that was to become the heart of the islands music scene. Known as Buster in his gang-oriented youth because of his middle name Bustamante (after the Jamaican Labour Party leader Sir Alexander Bustamante), he later took on the nickname Prince for his boxing exploits, and had a natural entrepreneurial flair as well as musical talent and street sense. He left Dodd in the late 1950s to set up a record store, Busters Record Shack, and then his own sound system, the Voice of the People.
While both ventures were successful, it was his next move into the recording studio that really left its mark. In 1960 he embarked on a couple of marathon recording sessions with various artists at the studios of the local radio station RJR that were to shift the islands musical axis away from the all pervasive influence of America. Among those early recordings was a Buster-produced song by the Folkes Brothers called Oh Carolina that became an instant hit in Jamaica. In a typically bold and unheard-of move that was to characterise Busters innovative career, he used the Rastafarian percussionist Count Ossie for the backing track. But more importantly he also asked the guitarist, Jah Jerry, to emphasize the afterbeat instead of the downbeat. The same radical syncopation was used on many of the other tracks, including classics such as Little Honey, Humpty Dumpty, They Got to Go and Thirty Pieces of Silver. Ska had been born.
Most of the singles from those sessions were hits in his homeland, and Buster never looked back. Over an eight-year period he released hundreds of productions on various labels, many of them chronicling the gun happy rude boy activities of an increasingly violent, newly independent Jamaica. He became rich, living the high life of sharp suits and fast cars, though remaining an aggressive champion of the underdog.
As ska slowed down in the mid 60s and turned into rocksteady a transition Buster did much to nurture he set Jamaica alight with a series of records featuring his mythical character Judge Dread, a super-tough magistrate who handed out ridiculously long sentences to recalcitrant rude boys.
But his influence went far beyond Jamaica. Many of his own compositions, as well as those he produced, were released on the seminal Blue Beat label in the UK, where ska became the music of choice for many mods and skinheads.
He was the first Jamaican to have a top 20 hit in Britain with Al Capone in 1965 toured the country regularly to sell-out crowds, and appeared on Ready Steady Go in 1964. It was also in Britain that he converted to Islam and changed his name to Mohammed Yusef Ali after a meeting with the boxer Muhammad Ali.
As the 60s drew to a close, Buster moved with the times to produce records for some of the new breed of Jamaican DJs, including Big Youth, and continued to work with well-known artists such as Dennis Brown. He even ventured into early dub music.
But by the early 1970s, when rock steady was transmogrifying into roots reggae, Busters influence and interest began to wane partly because as a Muslim he found it difficult to move along with the Rasta-influenced tide. He moved to Miami to pursue various business interests, including the running of a jukebox company he had set up.
His influence did, however, resurface in the late 1970s, when his music was the key inspiration for the ska revival in Britain. In 1978 a London band called Morris and the Minors renamed themselves <a href="https://www.theguardian.com/music/madness" data-link-name="in" body link" class="u-underline">Madness after Busters classic song Madness is Gladness, and in 1978 their first single, The Prince, went straight into the top 20. The band later reached number seven with a reworking of the Buster song One Step Beyond.
Their hero resisted a comeback then, but did reappear onstage in the late 1980s and 1990s, and toured Japan with ska legends the Skatalites as his backing group. He even recorded again in 1992, and in 1998 re-entered the British charts for the first time in 31 years with a new version of an old song, Whine and Grind. Essentially, though, his comeback was low key.
In 2001 Buster was awarded the Order of Distinction in Jamaica for his contribution to the development of the countrys music industry. He had long since received countless accolades from his peers, but it was nonetheless fitting recognition for a man whose self-proclaimed title as King of Ska was never seriously disputed.
Prince Buster, musician, born 24 May 1938; died 8 September 2016
Read more: https://www.theguardian.com/music/2016/sep/08/prince-buster-obituary-ska-musica-jamiaca