After a six-year hiatus, the ninth series of Curb Your Enthusiasm is about to begin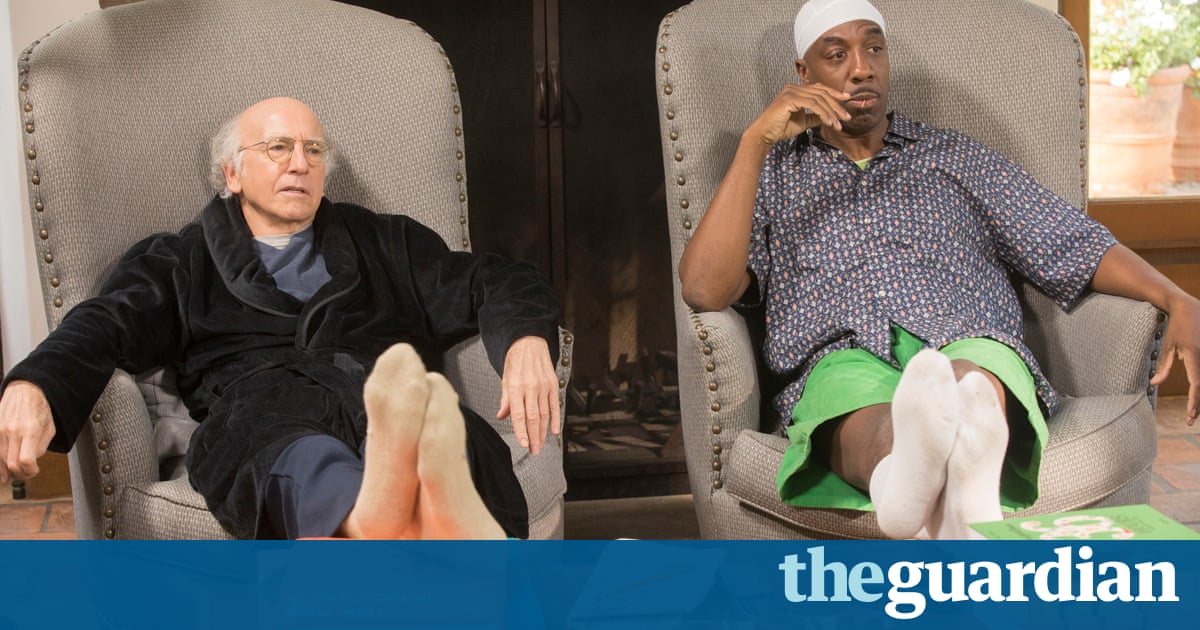 When the comedian Larry David confessed on an American chatshow last week that he is neither a people person nor an animal person and insisted he is one of the rare 2% who fit neither category, it fell a bit short of a TV scoop.
His admission will not surprise anyone who has watched a video clip from Davids hugely influential, award-winning sitcom Curb Your Enthusiasm, let alone those aficionados who have devoured all eight seasons. But what his interview with host Jimmy Kimmel did do quite nicely was remind viewers of Davids knack for skewering the absurdities of modern parlance. It is a knack fans of the show have sorely missed in the six years since a new episode aired.
From the moment Curb Your Enthusiasm first offered a parodic glimpse of the comedians Los Angeles home life in October 1999, David has been lovingly curating a public persona that is so out of sorts with the world that even in promotional mode for his new series he remains determinedly grumpy. In fact, especially in promotional mode. Asked this summer why he is reviving the show after so long, David said it was purely because he couldnt face the repeated question is the show coming back?.
Regardless of Davids curbed enthusiasm, the arrival of the ninth series on HBO will rank as one of the most hotly anticipated resurrections in TV history and this in spite of both the online leaking of several hacked episodes, and the undeniable truth that Davids dyspeptic sense of humour is not everyones glass of Californian ros.
By now an appreciation of the Curb canon is used as a common marker of insider tastes. The shows most famous admirers, such as Ricky Gervais, lapped up its haphazard expos of the daily irritations of someone who really has little to complain about. And its many rank and file devotees can recite sequences of dialogue just like others do with Monty Python sketches, favourite episodes of Friends or quirky scenes from Seinfeld.
That David, who was 70 this summer, became a major player in American television is largely down to his key creative role on Seinfeld, the show that starred Jerry Seinfeld as a charming but callow New Yorker in search of an easy way through life. This seminal sitcom, which also starring Julia Louis Dreyfus and Jason Alexander, remains a pillar of mainstream entertainment 19 years after its final episode. Yet David walked away from it after seven successful seasons, explaining he could not cope with the pressure to stay on form. I didnt want it to fall off, he said. Similar fears have no doubt dogged him in the long gap since season eight of Curb.
Read more: https://www.theguardian.com/tv-and-radio/2017/sep/16/larry-david-curb-your-enthusiasm-series-nine