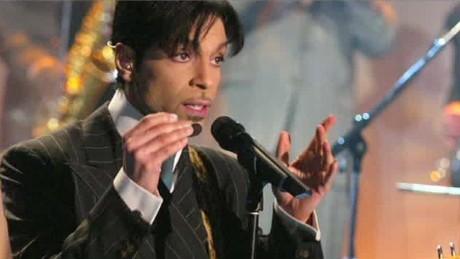 (CNN)Long-lost relatives — or those claiming to be — often materialize after the death of a wealthy celebrity, maybe seeking a piece of the proverbial pie.
Such is the case with the death of Prince.
But in a ruling published Monday, the Minnesota judge overseeing Prince's estate has said anyone claiming to be the late entertainer's heir could be subject to genetic testing.
<
ul class="cn" cn-list-hierarchical-xs cn–idx-4 cn-zoneadcontainer">
And District Judge Kevin Eide ruled potential heirs will need to pay for the testing themselves.
But anyone who really is the Purple One's descendant could probably get reimbursed for the cost: they would stand to inherit at least part of an estate worth millions of dollars. A special administrator still trying to find all the assets spread across multiple states and potentially even countries.
The decision comes after the special administrator overseeing Prince's estate, Bremer Trust, asked the court to put in place a procedure to test those who are claiming to be Prince's heirs.
Last week, a man currently being held in a federal prison in Colorado claimed he is Prince's son.
Carlin Q. Williams
, 39, said his mother gave birth to him after having sex with Prince in a Kansas City hotel in 1976.
Also, an attorney who once represented the son of Prince's late half-brother wrote a
letter to the court
saying he believed the man may have had a surviving granddaughter who would be Prince's grand niece.
But, attorney Michael Padden said, he has not been able to reach the girl to advise her and suggested that the court should appoint a guardian to represent the girl's potential interests in the case.
Prince died April 21 at his Paisley Park estate. With autopsy results still pending, authorities have declined to publicly discuss what killed the entertainer.
The court documents filed Friday also reveal a report by the Special Administrator that law enforcement has also sought computer and other records pertaining to Prince.
Eide also gave Bremer Trust the authority to use legal tools such as subpoenas and interstate depositions to get a full picture of Prince's estate.