The wildly popular mobile game is a Poktopian fantasy that has flooded our world with good feelings and timing could be everything behind its success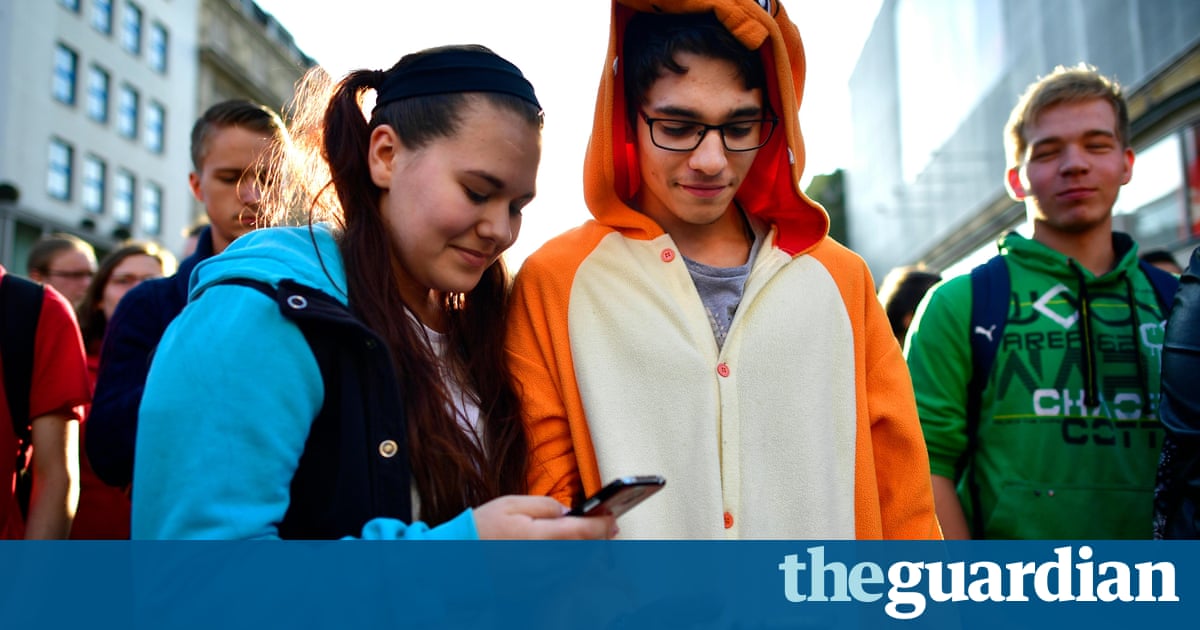 What has technology offered us in these dark days of violence and fear? Silicon Valleys technologies are more pervasive than ever, its dark and toneless luxury gadgets, its social media amplifying the atrocities and raw pain of the real worlds problems. And yet among all this was born the phenomenon of Pokmon Go, a pure escapism that may well be the most successful mobile game of all time.
The first time you look at a road or park through your phone camera to see a fictional creature standing feels like a little bit of magic that makes familiar spaces feel exciting again. Pokmon Go uses your smartphones camera, GPS and map functions to overlay the gentle, simple veneer of childhood adventure over your everyday world; as you navigate your surroundings and a parallel world opens up in your phone screen, one where creatures and supplies exist to be discovered if only you wander in their direction.
You could view it as almost too convenient, this idea we can just escape into a child-like community ideal presided over by a consumer culture brand, united under a red-cheeked, grinning Pikachu. The Pokmon Go boom stands to attract exploiters almost as quickly as fans some of these are icky but inevitable, like retailer events or promotional tie-ins that invite you to catch critters at McDonalds. Others are more worrying, like reports of would-be Pokmon trainers walking off cliffs, into crime scenes or worse. Wandering around with your phone out in areas you dont exactly belong could be dangerous whats more, it can be more dangerous for some people than others. Writer Omari Akil highlights the dangers faced by black Americans perceived to be in the wrong area or to be doing something suspicious.
A balm against the evils of the world?
Maybe Pokmon Go is an equalizer, a well-timed balm against the evils of the world. Yet arguably it changes nothing, merely overlays a soothing distraction. Our nation collectively cringed when Hillary Clinton awkwardly hoped aloud that the game could help people Pokmon Go to the polls, but its not entirely out of line to wonder if all of this mass self-soothing, this collective urge toward a simpler and kinder age of tech community, can actually lead us somewhere, can inspire real collaboration and positive change. What can we learn from the success of this app? What else can we do with these ideas?