Sorority sisters clashed over alleged late texts and dirty dishes before events spiralled though the women have signed a lease to live together next year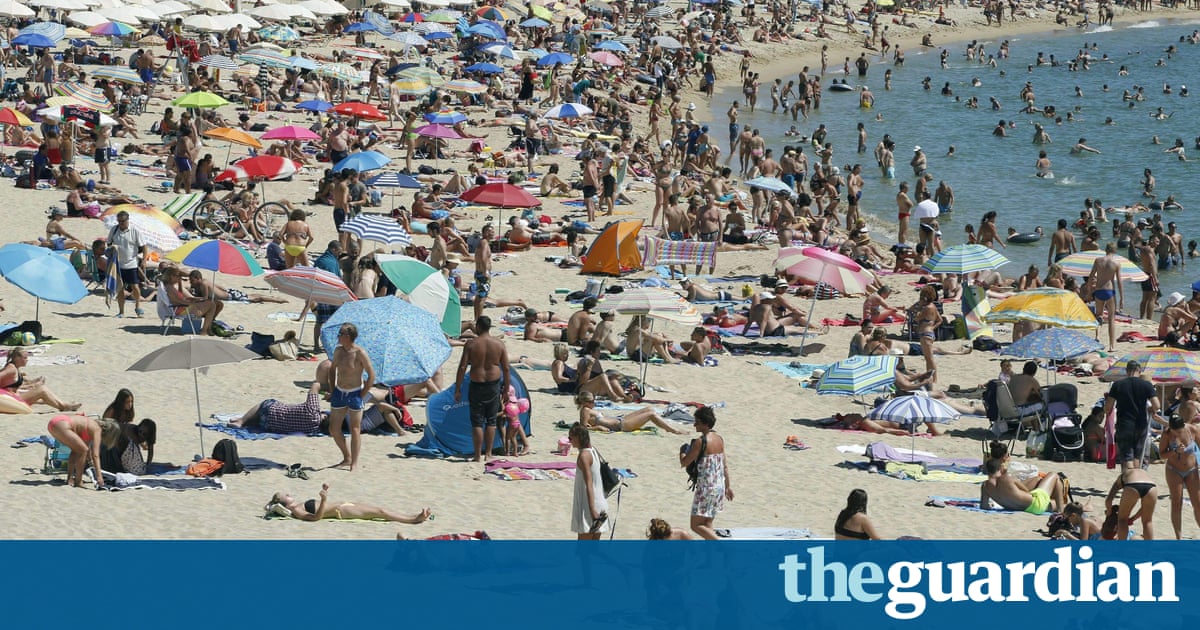 What should have been spring semester abroad spent sipping calimocho with sorority sisters on Barcelonas crowded beaches spiraled quickly into a protracted drama between two Penn State roommates that will play out in federal court.
Molly Brownstein has accused her roommate and sorority sister, Rachel Lader, of being a monster and an expert bully with a PhD in intimidation. Lader, in reply, described Brownstein as messy, inconsiderate and reclusive by choice.
Brownstein alleged that Lader, during the months they roomed together in Barcelona, refused to text her back in a timely manner, played music too loudly, repeatedly switched off the electricity while she showered, and on one occasion dumped a strainer of cooked pasta on her bed. Lader denied the shower and pasta incidents, though she said that she placed a colander without noodles on her roommates bed as a signal to Brownstein, who never cleaned her dishes.
Their fractured sisterhood is at the heart of a lawsuit involving accusations of relentless bullying and quid pro quo dealings, with each roommate casting herself as the victim of the saga.
Lader, an aspiring lawyer, filed a defamation and breach-of-contract lawsuit in a Philadelphia court alleging that Brownsteins parents, prominent university donors and active alumni, used their influence to push for an unfounded disciplinary proceeding against her. The lawsuit, which was first reported the Philadelphia Inquirer, is against Laders roommate, Molly Brownstein; her parents, Amy and Marc; and Penn State University.
This willingness of Penn State to acquiesce to the inappropriate and harmful demands of a large money donor shocks the conscience, Laders lawyer, Maurice Mitts, wrote in court documents. Similarly, the extent to which Marc A Brownstein is willing to pervert his power and influence as a large-money Penn State donor for the purpose of intentionally harming Rachel is equally disturbing.
Brownsteins lawyer, Paul Rosen, downplayed the accusations.
Youre going to make a federal case out of this a dispute between two sorority sisters? he told the Inquirer. Penn State is under a microscope and its been under a microscope since [the sex abuse scandal involving Jerry] Sandusky. It would be insane for anyone with the transparency going on in that school to make such an accusation.
Both parents say their daughters suffered emotional and psychological damage. Brownsteins mother said her daughter became depressed.
In a memo in her own words, Brownstein wrote: Rachel bullied me to the point where I had to leave in the middle of the night in an area where people get stabbed outside my building. Whenever I think about it, it brings me to a full-on terrible place and makes me completely depressed.
Lader said the ensuing disciplinary process caused debilitating migraines and made it difficult for her to study for a law school admissions exam. The incoming senior spent five days in the hospital for colitis, which she said was the result of stress and anxiety caused by the Brownsteins coordinated attacks on her character.
The trouble began when the students, members of Penn Universitys Alpha Sigma Alpha sorority whose mission is to to strive to develop women of poise & purpose; and assist members in fostering lifetime friendships decided to share an apartment for a semester abroad in Spain.
Brownsteins mother, Amy, also intervened in the lawsuit. In an eight-page memo, titled A mothers perspective, she wrote that Lader purposefully ignored her daughter, refused to text back in a timely manner, and on one occasion brought a man back to their hotel room in Prague, forcing Brownstein to stay with friends.
In the sorority, it is generally understood that you do not cross Rachel Lader better to pretend to be her friend, than be her enemy, the college students mother wrote. The other girls were frankly scared of Rachel.
Lader, in the lawsuit, points to this characterization of her as both untrue and defamatory.
Lader said Brownstein willfully excluded herself. She said Brownstein overslept on their Copenhagen visit, so they went to explore without texting to avoid waking her up. And she said the man in Prague was a longtime friend who was locked out of his apartment and needed a place to crash. He slept on the couch.
As tension bubbled, Brownsteins mother tried to help from across the Atlantic. In February, the students mothers spoke by phone and agreed to meet for dinner to resolve the dispute. Laders mom canceled the dinner.
Meanwhile, Lader owed Brownstein $240 for their stay in Prague. This put Brownsteins mother in a precarious position. I had to be nice to [Laders] mother once again and text her to pay us, she wrote. I obviously couldnt say bad things about Rachel because I wanted the check.
The university began investigating the case in March, while both students were still attending classes at the University of New Haven in Barcelona. Lader said the investigation wasnt handled properly and the evidence she provided was not weighed fairly against Brownsteins accusations, many of which she denied.
In a report by the university, Brownstein told the investigator that Barcelona was bad and really just a blur. She was asked to provide specific details about what Lader said to her but said it was difficult to recall.
In the lawsuit, Lader claims that she agreed to accept academic probation as punishment in order to put the incident behind her but only on the condition that the resolution was kept from the Brownsteins. Not long after the agreement was reached, the Brownsteins were informed of the outcome, which Lader argues was a breach of contract.
The women have both signed a lease to live together during the coming school year. In an email exchange included in the lawsuit, a friend of the Lader family asked the Brownsteins to confirm their daughter would not be moving into the apartment. Marc Brownstein replied that it wasnt so. His daughter did not make the decision to not take the apartment.
Read more: https://www.theguardian.com/us-news/2016/aug/20/penn-state-roommates-federal-court-case-barcelona