The director has limited himself to pure drama for his 20th movie. Here he talks about Brexit, the vanished freedom of the 1980s, and his need for solitude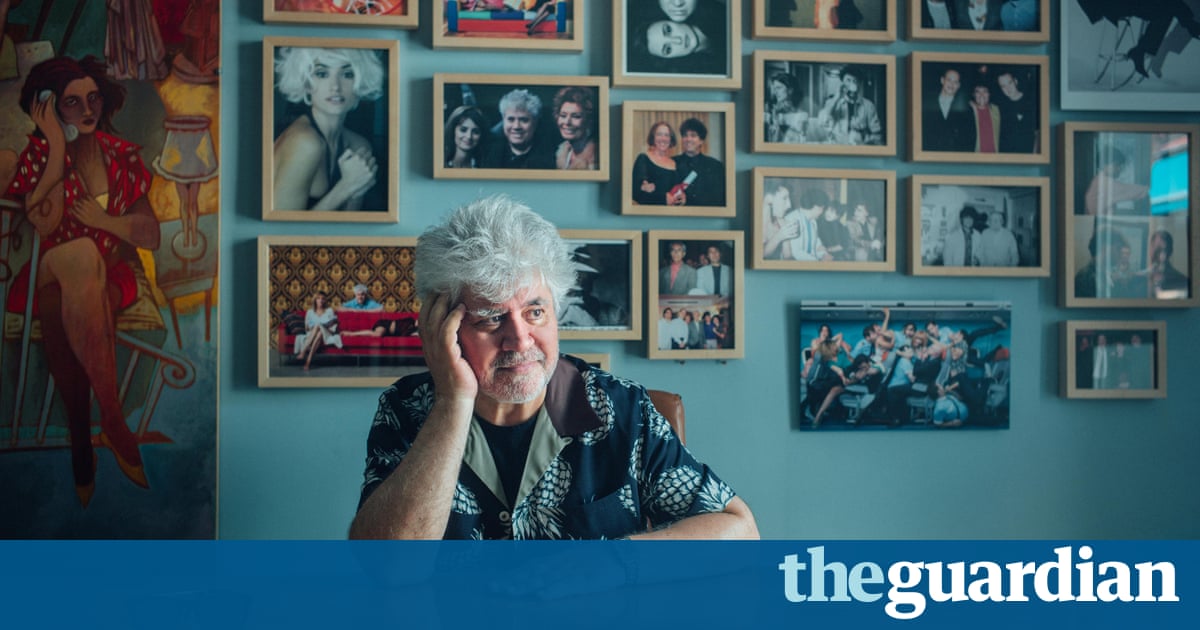 Is Pedro Almodvar getting more respectable? You might say so. When the international film scene first caught up with the Spanish writer-director in the late 80s, he had already been notorious in Spain for nearly a decade with his films inspired by low life and high melodrama lurid, cheerfully scandalous, irrepressibly polysexual stories of porn stars, punk rockers, serial killers and rebel nuns. Now, 20 features into his career, Almodvar has long been recognised as a European classic, with his films since the mid-90s, including All About My Mother and Volver, largely turning away from outrage and perversity. Instead, Almodvar has come to specialise in emotional complexity, stylistic elegance and a distinctly high-art sobriety, never more so than in his latest film, Julieta, based on three short stories by the Nobel-winning Canadian author Alice Munro.
Its little surprise, then, to see Almodvar receiving one of the ultimate accolades for professional seriousness an honorary doctorate from the University of Oxford, which he was awarded in June alongside composer Arvo Prt, Apple designer Jonathan Ive and other international notables from science, law and theology. Yes, theres a certain piquant irony to the director of church-baiting comedy Dark Habits being honoured alongside a Czech monsignor. Typically, however, the film-maker saw the camp side of things: filmed after the ceremony examining his scarlet doctoral robes, he commented: I thought it was a Sister Act parody.
The same week, I meet Almodvar, 66, in a London hotel. He enthuses about the honour and about the laudatio, the official address in Latin, a language he learned as a boy at a religious boarding school in Extremadura. The ceremony was gorgeous, he says, leaning across a table in a bright tangerine polo shirt, his shock of silver hair making him look oddly like a chunkier cousin of David Byrne. I was very good at Latin. I was so pleased to listen to the laudatio because I knew what the guy was saying. There was something very, very old about it, but also a very modern point of view, very alive. I loved it. It was on the level of the Nobel prizes, he beams.
Almodvars last two films marked a return to his earlier, outr mode. The Skin I Live In, which reunited him with one of his most famous discoveries, Antonio Banderas, was a gothic surgical drama with a transgender twist. Less successfully, Im So Excited!, a hyper-camp farce set on an airliner, was loved by Spanish audiences but nosedived elsewhere (somewhat lost in translation was the films intended dimension of political allegory, depicting a Spain without a credible pilot at the controls).
But Almodvar finds himself back on terra firma with his most severe film to date, Julieta. Based on stories from Alice Munros 2004 collection Runaway, it charts the biography of one woman played by two newcomers to Almodvars cinema Emma Surez, as Julieta in middle age, and Adriana Ugarte as her younger self. Structured as a flashback, the complex narrative takes in a dreamlike night of passion, a love triangle, subsequent tragedy and Julietas retreat into depressive isolation. Rather than melodrama, Almodvar has said he was after something more austere this time pure drama.
Not that my other films are impure, Almodvar explains in Spanish (he skips in this interview between his native language and slightly rusty English, sometimes turning the standby interpreter beside him). Impurity has a moral meaning in Spanish, which I dont like. I just wanted much more restraint.
His intention was to strip out the familiar traces of his style: Nobody sings, no one talks about cinema and theres no humour. I had to force myself there; sometimes during rehearsals the odd comic line would come up, which was a relief for the actors. But after the rehearsals, I decided, no humour. I thought it was the best way to tell such a painful story. And also, you know, its fantastic that in my 20th film I could make a change. I mean, this is very welcome.
Almodvar had hoped to adapt Munros stories for some time and even tipped his viewers a wink by sneaking a copy of Runaway into a scene in The Skin I Live In. Intended to be his first English-language film, his adaptation, originally titled Silence, was to star Meryl Streep. In the end, however, he balked at working in English, and at the Canadian cultural specificity of Munros world, and set the story closer to home Madrid, Galicia, the Pyrenees. Its not a faithful adaptation, but once I moved it to Spain, I had to make it really mine.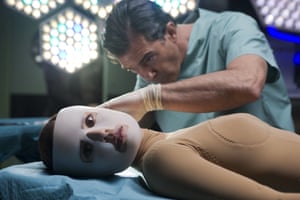 Read more: https://www.theguardian.com/film/2016/aug/07/pedro-almodovar-observer-interview