While waiting in Tapachula for US exit permits, African and Asian migrants recount the treacherous journeys they took to get one step closer to a new home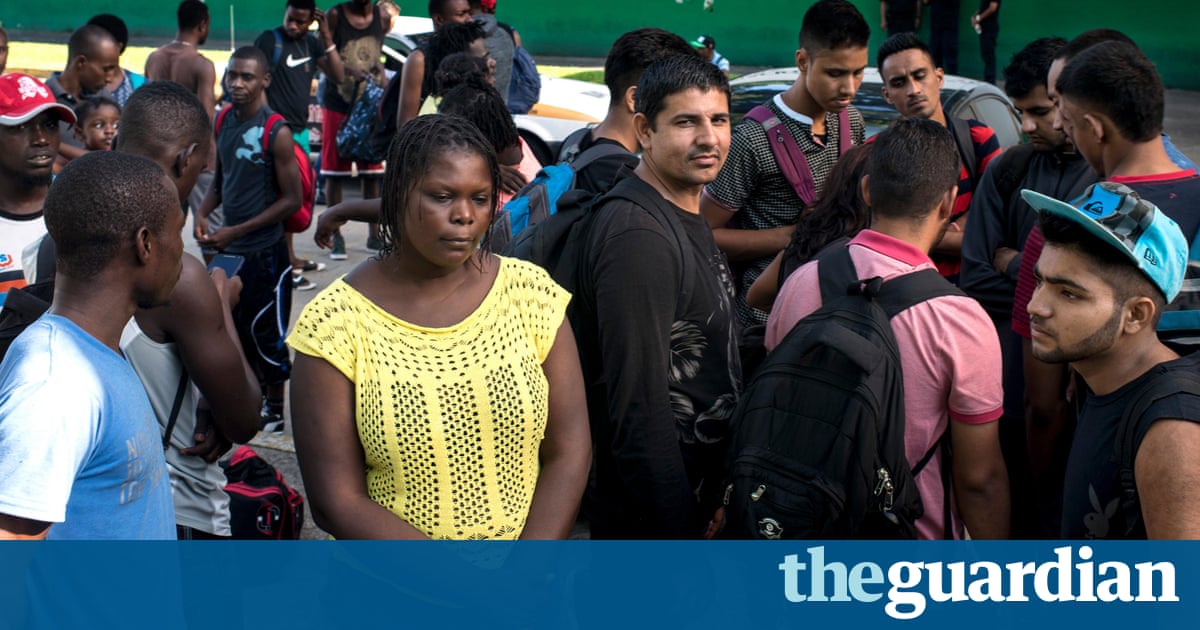 The sun has barely risen and already hundreds of migrants are gathered outside the vast white and green immigration detention centre, hoping to get through its gates.
Most have travelled thousands of miles on foot, by boat and bus from South America, but few here speak Spanish. In front of the locked gates near Mexicos southern border, its an eclectic mix of French, English, Creole, Urdu, Lingala and Somali.
This eclectic crowd is part of a huge surge in African and Asian migrants traversing the Americas in hope of a better life in the US. The circuitous passage means paying thousands of dollars to coyotes or people smugglers to cross 10 countries, where overcrowded fishing boats, mosquito-infested jungles, armed bandits and immigration agents await.