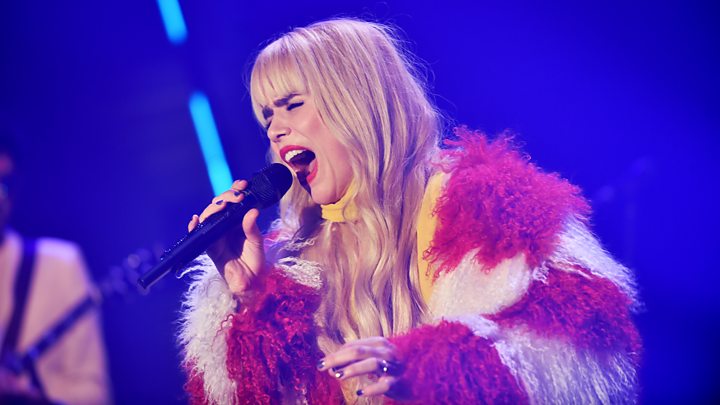 "I feel more powerful and more capable than I was before. I feel so much less fragile, so much more resilient."
Curled up on a sofa in the penthouse suite of a London hotel, Paloma Faith is in good spirits.
She's two hours away from turning on Regent Street's Christmas lights – "It's one of those things I didn't know I wanted to do until I was asked" – and 10 hours away from the release of her fourth album, The Architect.
"It feels amazing to be doing this for the fourth time," she says. "Especially now, as no-one really lasts in music any more."
The record certainly has a lot to live up to: all of Faith's albums have gone double platinum in the UK. What's more, each has outsold the last – an incredible feat at a time when record sales are in steep decline.
She admits to "a few nerves" over the new record but, at the time of writing, The Architect looks certain to replace Taylor Swift's Reputation at the top of the charts.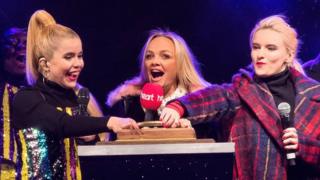 This is all cause for celebration, but the real reason for Faith's ebullience is motherhood. The 36-year-old says she feels rejuvenated and energised after giving birth to her first child last year – even though she experienced a "terrible delivery" which temporarily left her with limited mobility and mastitis.
"I feel really motivated," she says, while admitting it's been "hard to come back" to the limelight.
"The ideal situation would be to do three or four days' work a week," she says. "That would be perfect for a mum."
However, she sighs, "you can't schedule a tour like that" because the musicians and crew would still have to be paid on her days off.
"And I can't afford that".
The demands of her job means Faith will miss a lot of bath times this year – something she finds particularly difficult, while realising many working parents face the same dilemma.
"My doctor was saying the other day that he found it really, really hard working long hours," she says.
"When your kids are one [year old] they want familiarity, so if they don't see you all the time they just freak out when they do see you."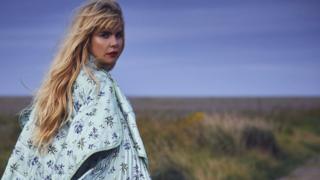 Working on The Architect, Faith didn't take the obvious route of writing about her offspring, instead choosing to talk about the world they'll grow up in.
Guilty is a self-lacerating ballad about the Brexit vote; the doo-wop vocals of Lost and Lonely convey a stark message about homelessness; while Warrior, which was written by Sia, acts as a metaphor for the refugee crisis.
It's a startling turn for a singer who's best known for love songs, but Faith felt compelled to address the maladies of modern life, while offering a message of compassion.
"I'm trying to initiate an epidemic of hope," she says.
"I wrote an album that's about kindness and understanding. Those qualities are the ones that can save the world."
Banana brainwave
The first single, Crybaby, is a heartfelt plea for men to discuss their feelings. Faith says it was inspired by observing the way politicians conduct themselves.
"Look at America," she says. "We saw Obama cry a lot of times and there was a softness and empathy about him.
"But I feel like, with Donald Trump, you've got the opposite. He sees figures on a piece of paper, rather than people.
"That's what I was thinking about: Maybe if society was raising its young men in a more consciously open way, emotionally, that they wouldn't become the desensitised, angry leaders that we have."
The album's title track, on the other hand, was inspired by a banana. Well, kind of…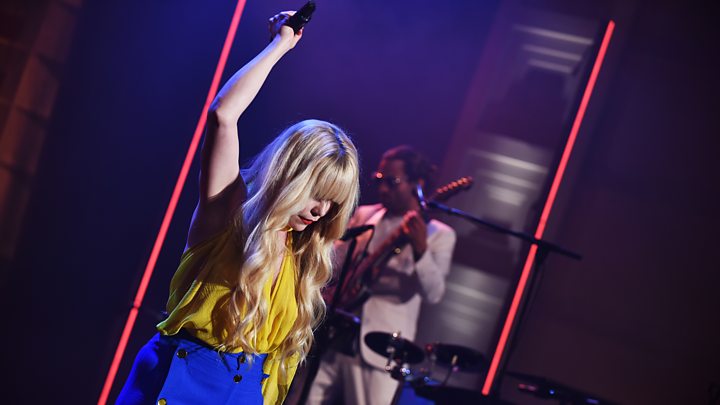 "I'd been to perform at the Eden Project and they gave me a tour," Faith explains.
"The guy who initiated it [Sir Tim Smit] was talking me through how the ecosystem works, and he gave the example of bananas: how we all buy this one type of banana, but there are hundreds of types of bananas and we have set the world's ecosystem off kilter by growing one over the others."
Faith was taken aback by Sir Tim's assertion that, if humans stopped activities like air travel and intensive farming, "it would take five years for the world to completely regenerate".
"Plant life would take over, animals would flourish," says Faith. "It was insane, that realisation."
The talk inspired the lyrics to The Architect, which is sung from the perspective of mother nature.
"It says, 'If you stop hurting me, then I'll have some time to heal.' I just felt that it was important to write."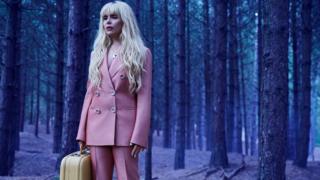 The album's sweeping drama is underscored by lush, cinematic flourishes, courtesy of Bond composer David Arnold ("the more successful I get the more money the label is willing to spend," laughs Faith).
And that's not the only connection to the silver screen – as the opening track features a monologue from Pulp Fiction star Samuel L Jackson.
"Do something, say something, believe in something," he proclaims in his distinctive baritone. "But most of all, know you can change things. What are you waiting for?"
Faith says Jackson took just 20 minutes to record his contribution… but not before she managed to offend him.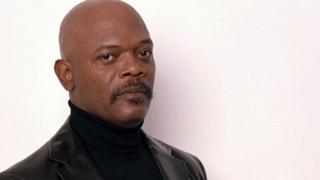 "He came in and I thought, 'OK, he's an actor'. So I started giving him direction and eventually he said, 'Maybe you've got the wrong guy'. And I was like, 'No, I haven't!'
"Later, his manager said to me, 'No-one directs him, that's why he was a bit shocked.'"
"Trust me to go and try to direct Samuel L Jackson!"
The Architect is out now.

Follow us on Facebook, on Twitter @BBCNewsEnts, or on Instagram at bbcnewsents. If you have a story suggestion email entertainment.news@bbc.co.uk.

Read more: http://www.bbc.co.uk/news/entertainment-arts-42063716