Inter-American Commission on Human Rights cites errors and omissions in official investigation and points to signs of torture used against suspects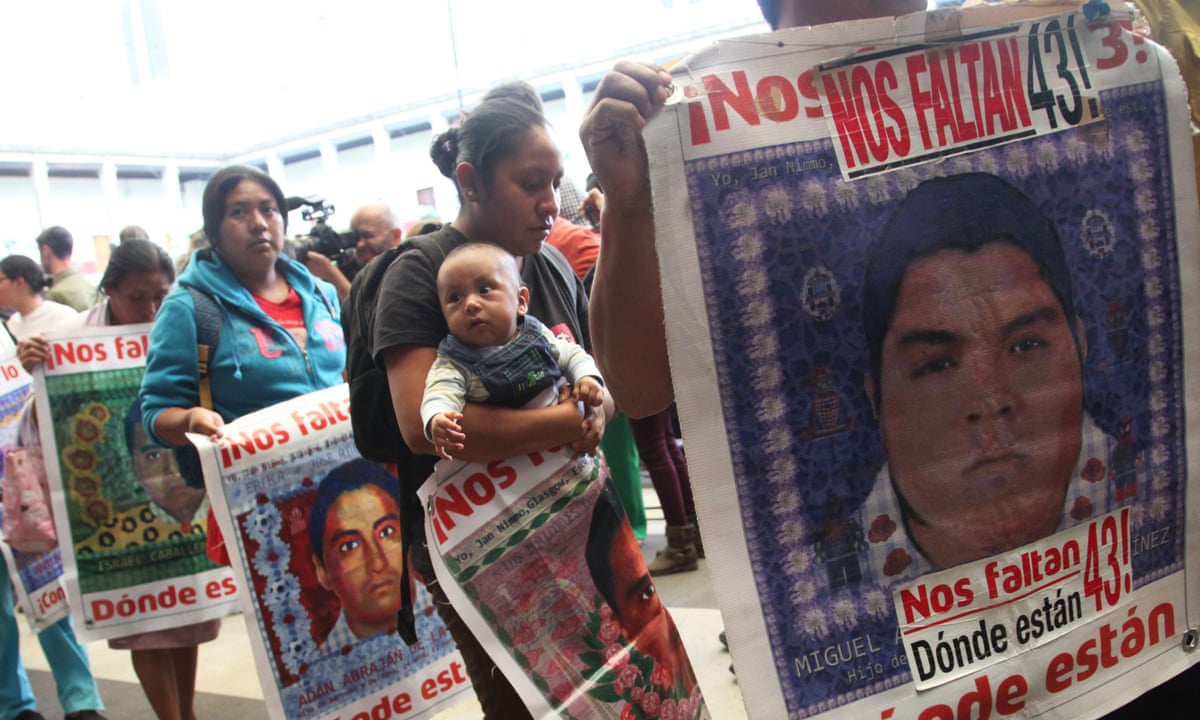 Outside experts investigating the September 2014 attacks on 43 teacher trainees delivered a devastating final report on Sunday, finding inconsistencies, errors and omissions in the governments official investigation, along with evidence of suspects being tortured.
The five-member expert team from the Inter-American Commission on Human Rights (IACHR) also accused the federal government of failing to fully cooperate with their investigation and of allowing a smear campaign to assail their work, in an attempt to discredit the final report and harass them out of the country.
In a context of strong polarization in Mexico, the [IACHR team] has become an object utilized by some to generate greater polarization, the team said in its final report, delivered to a packed audience of the students families and civil society groups. The audience shouted back: Dont leave!
Absent from the presentation were the Mexican public officials responsible for human rights, whose chairs remained empty through the two-hour reading of the report. It was another a sign of the strained relations between the Mexican government and IACHR, which in recent months encountered a spate of unflattering stories in publications sympathetic to the president and his party. The group even had its executive secretary investigated by Mexican prosecutors for mismanaging public moneys, allegations that were later found baseless.
The group has suffered a campaign trying to discredit people as a way to question their work, the report read. Certain sectors are not interested in the truth.