NGO Disability Rights International has campaigned for institutions to be closed for years but despite progress, there are still shocking instances of abuse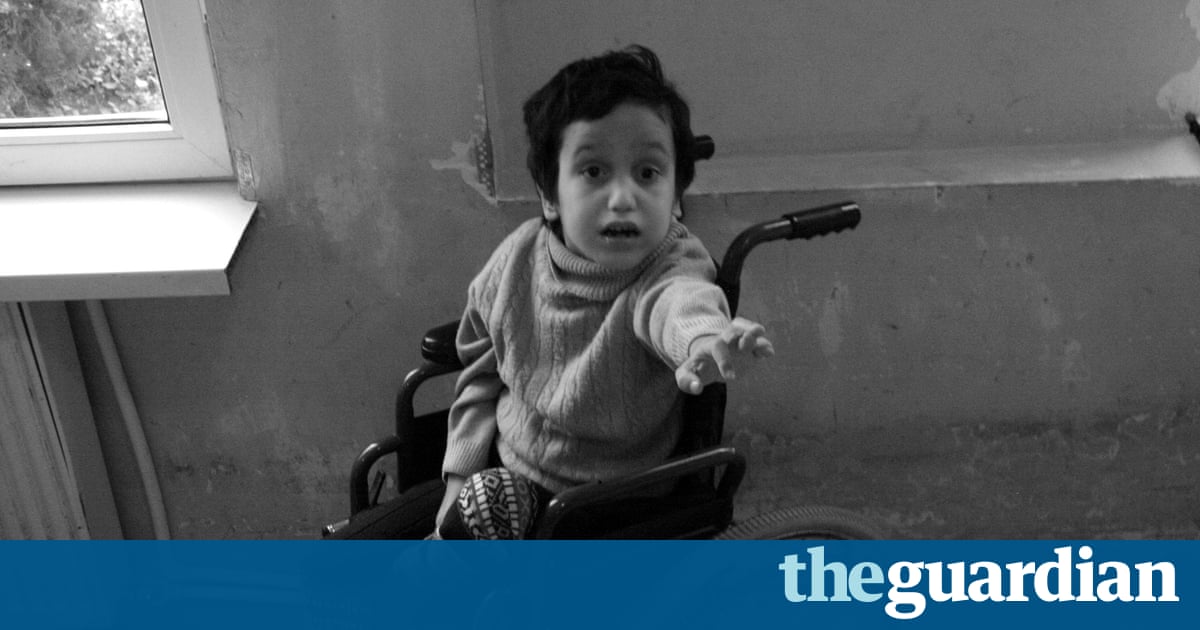 A dozen children with cerebral palsy lie on thin mattresses on the floor of a spacious room. A smell of cleaning products unsuccessfully masks the scent of urine.
Nearby, five children are tied to a rough metal frame. They are bandaged from the waist to the ankles, their hands bandaged too, looking half mummified in an attempt to teach them how to stand.
There are 19 patients in total at Asociacin Hogar Infantil San Luis Gonzaga, an institution located in Mexico City. They are aged between nine and 40, but the eldest look like teenagers their bodies havent fully grown and they seem absent from their surroundings. Most still wear diapers. All were brought here by their families, but just half of them have sporadic contact with their relatives. As long as the monthly fees are paid (from 29 to 185, depending on the familys financial situation) the child is allowed to remain there.
Here, time seems to have halted: teaching materials, orthopaedic contraptions, and physiotherapy techniques go back 30 years. Even the patient care model, which focuses solely on physical therapy, denies the residents any basic entertainment or volition, and essential personal support.