Reports say suspect, named as Omar Muteen, 29, New York-born of Afghan heritage, called 911 and pledged allegiance to Isis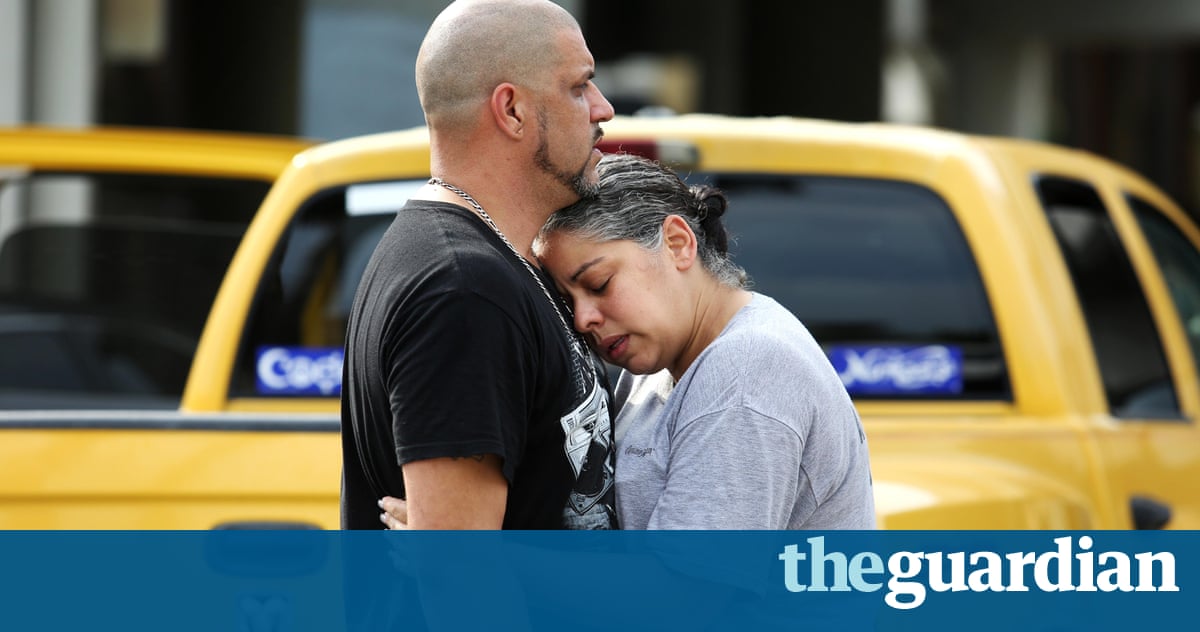 Barack Obama on Sunday condemned an act of terror and an act of hate, after a gunman stormed an LGBT nightclub and shot dead 50 people in the worst mass shooting in American history.
The US president looked grave on what he said was an especially tragic day for lesbian and gay Americans, following the mass shooting at a haven for the vibrant LGBT community of central Florida.
The FBI identified the gunman as Omar Mateen, 29, a US citizen of Afghan heritage who was born in New York. He was killed when a police Swat team used a Bearcat vehicle to smash their way into the club and rescue 30 hostages early on Sunday morning.
The FBI special agent Ron Hopper told reporters Mateen had called the emergency 911 service before the attack, and spoke in general to the Islamic State. Mateen was a known Isis sympathiser, Hopper said, and had been the subject of two previous investigations, closed in 2013 and 2014 respectively.
He was interviewed repeatedly during those years, but the FBI was unable to verify any alleged ties to terrorists.
He is not a prohibited person, so he can legally walk into a gun dealership, a representative of the Bureau of Alcohol, Tobacco and Firearms said. He did so within the last week or so.