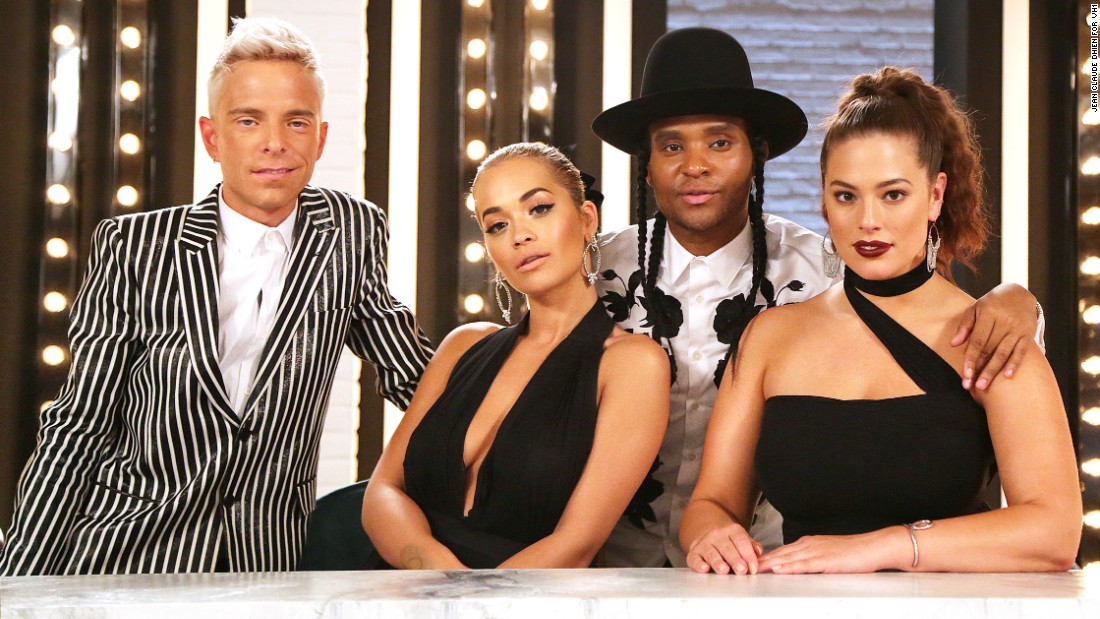 (CNN)Rita Ora has been watching "America's Next Top Model" for almost half her life, and now the 26-year-old the multi-hyphenate is taking her love for the show to a new level as host of the model competition series.
"I think I was 12 or something when I first noticed [the show] and I've just been so obsessed with it," she told CNN in a recent interview. "So now to kind of host the show and be show host is such a great experience and such an honor."
<
ul class="cn" cn-list-hierarchical-xs cn–idx-4 cn-zoneadcontainer">
The singer takes the hosting reins from show creator Tyra Banks, who was at the helm until the end of Cycle 22, when it was announced the series would be making the leap from The CW to VH1.
Banks appears in the premiere and remains an executive producer. But Ora says the show took the change as an opportunity to rebrand.
Taking a cue from the modeling world of now, "America's Next Top Model" is now looking a girl who could do it all.
"We basically wanted to turn it into the 2016 version, knowing that the stars of today are social media celebrities. If you take the Gigi's and the Bella's and the Kendall's — they really created something special on the internet and that's just where our world is going right now," she said referencing models Gigi and Bella Hadid and Kendall Jenner.
Ora set forth with a goal to show contestants how to "stand out" from the crowd, she said, and "how to create a brand and how to be a boss and how to move forward and not just take a good picture."
If there's anyone who knows about being a boss it's Ora.
After debuting on the music scene in 2012, Ora has turned herself into a global star and entrepreneur. In addition to appearing in several movies — including "Southpaw" and the"Fifty Shades of Grey" franchise — she had deals with brands like Adidas, Rimmel and lingerie brand Tezenis.
Her new role came with challenges — the hardest being sending girls home week to week.
"You really connect with them and their story," she said.
Banks had warned her it would be, though, and also gave her helpful words of wisdom.
"The advice I got was, you have to really stand your grand and put these girls through the reality of it, which is no sugar coating," she said. "It's showing the girls that it's very difficult to be the best."
"America's Next Top Model" makes its VH1 debut December 12.
Read more: http://www.cnn.com/2016/12/12/entertainment/americas-next-top-model-rita-ora-vh1/index.html