While North Carolina residents are divided on their approval of the state's controversial "bathroom bill," the majority of them agree that HB2 has succeeded in one area: making the Tar Heel State look bad.
A poll by the independent Monmouth University Polling Institute released Wednesday found that slightly more than a third (36 percent) of likely North Carolina voters polled in a multi-question survey supported HB2, while 55 percent disapproved of the law. Nine percent had no opinion.
Yet regardless of their personal attitude on HB2, a whopping 70 percent of respondents said the law has had a "bad" or otherwise negative impact on North Carolina's reputation nationally.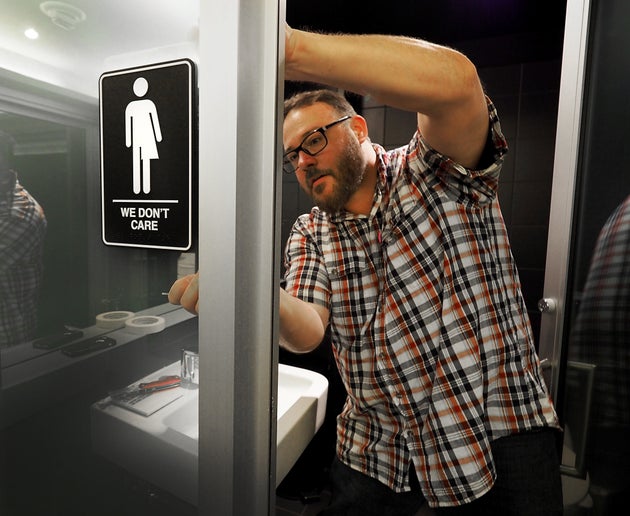 <
div class="content-list-component" text">
Compared to a poll by Public Policy Polling in April, Wednesday's poll from Monmouth shows sentiment toward HB2's perceived impact has grown steadily more negative over the summer.
Passed in March, the bill prevents local governments from protecting LGBT people by cutting off the ability to pass local anti-discrimination policies that go beyond the state standard.
Most notably, the bill has a provision that prevents public places like schools from allowing transgender people to use the bathroom that corresponds to their identity.
The bill drew swift backlash from the business and entertainment world, and even other states condemned it.
Shortly after the legislation passed, more than 90 prominent business leaders from companies including Apple, Facebook, Airbnb, Yahoo, Twitter, Salesforce, Marriott, Pfizer and Levi Strauss signed a letter calling on Gov. Pat McCrory (R) to repeal the law entirely.
Prominent public universities rebuked HB2; PayPal scrapped a plan to expand in Charlotte, which would have brought 400 new jobs; and the NBA pulled the All-Star game from the state.
Cities like Washington, D.C., San Francisco, New York and Atlanta banned government-sponsored travel to the state.