Three survivors taken to hospital after Mi-8 carrying oil workers comes down 28 miles north-east of Staryi Urengoi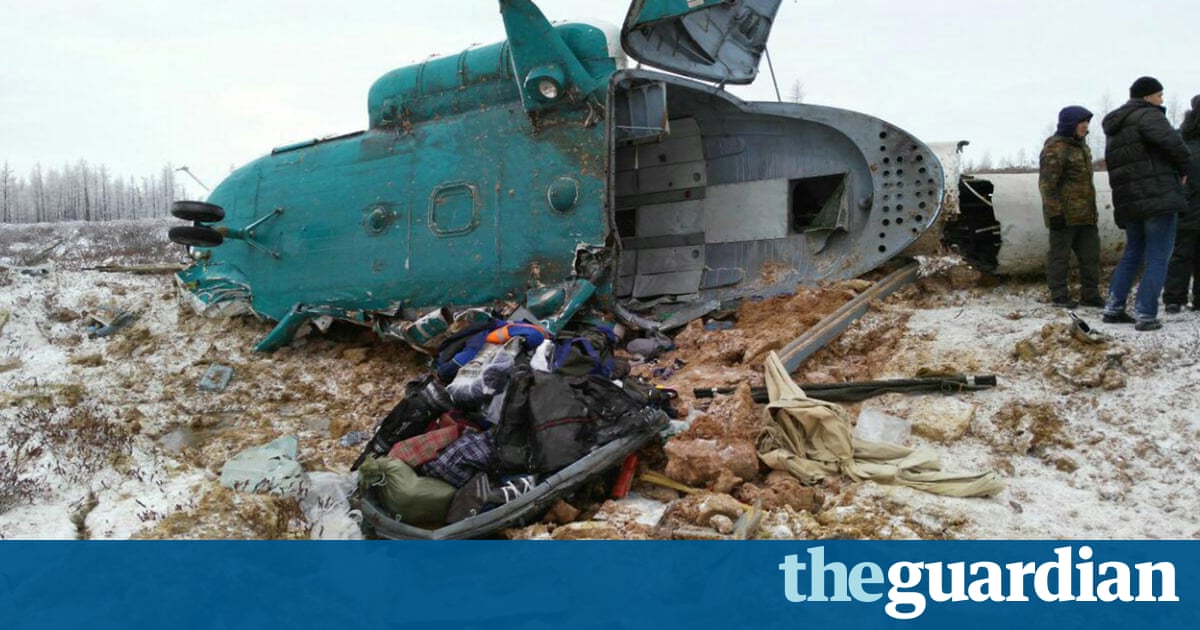 Nineteen people have been killed after a helicopter carrying oil workers crashed in northern Russia.
The countrys aviation agency said 16 of the 19 passengers and all three crew members died when the aircraft crashed on Friday afternoon. The three survivors were taken to hospital.
The Mi-8 helicopter was travelling from Vankor to Staryi Urengoi in the Yamalo-Nenets region when it came down about 28 miles (45km) north-east of its destination.
It took rescuers seven hours to reach the crash site amid fog and poor visibility. Colonel Dmitry Alexandrov, a regional government official, said the helicopter fell on its right side, and the victims could not get out.
The governor of Yamalo-Nenets, Dmitry Kobylkin, announced a day of mourning on Saturday with flags lowered and entertainment events cancelled, calling the accident a source of great sorrow for all of us.
Russias president, Vladimir Putin, expressed his condolences to the relatives and friends of those who died, his spokesman Dmitry Peskov said.