The Chic frontman talks about Bowie tributes, working with Noel Gallagher and inviting Londons new mayor to his festival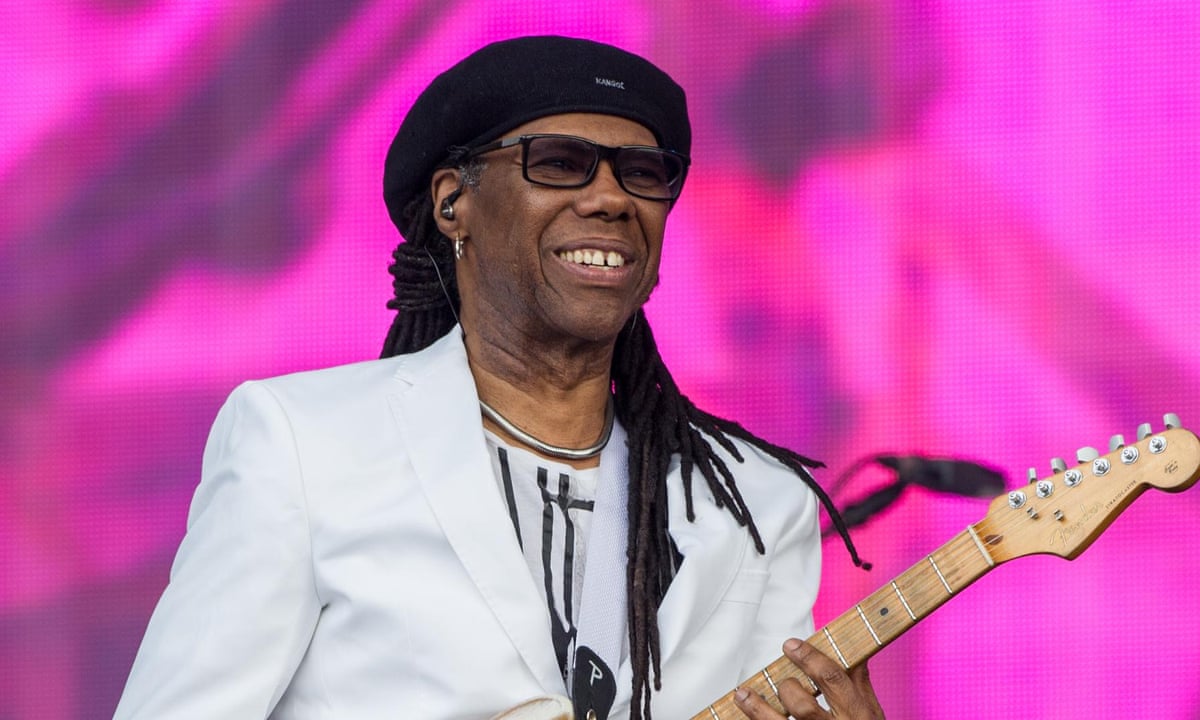 Hello, Nile! Is it really 4am where you are now?
Yes! Im in a car on the way to the airport.
Youve said in the past that you dont sleep much. Do you think dreaming less has limited or boosted your creativity?
It has been this way since I was five years old. It seems mathematically impossible for me to feel good, but I do! I actually think I dream more even if Ive only been asleep for five minutes, Ill always wake up thinking its the next day. I go right into REM sleep.
Youre bringing Fold, the festival you curate, to London this summer. Have you invited Londons new mayor?
That would be genius. Just before I left my house, they had Sadiqs remarks about Donald Trump on CNN. I would love him to come, that would be so super-cool. Ill try and track him down. He can have VIP tickets, on me!
Itll be the first music festival ever held at Fulham Palace. Do you think theyre worried people might dig up all the bishops buried there?
Well, I hope that doesnt happen! Folds reputation is very safe, and people are just there to have a good time. I curate each one like a local festival, thinking about what will play well in that area. On the first night, I have Alison Moyet and the Thompson Twins, then we work our way up to funk night.
And Becks playing on the second night!
Yeah! He performed with me at the last Fold in New York. I know Beck quite well we met at an Elton John party where Chic were the entertainment. I pulled Beck aside on the red carpet, told him I wanted to work with him. We ended up in the studio. Thats a perk of Fold I set aside a week during rehearsals to work with as many artists as I can on new recordings.
Noel Gallagher recently said he was a big fan. Would you record with him?
If I worked with Noel, wed figure out something great. I love him! Hes amazing. He must be incredibly shy, because he always threatens to come to our gigs and never shows up. Maybe I should invite him to Fold. Dude, you just gave me an idea! Lets get him on stage at Fold. Im going to try to get in touch with him when I get back home.
A new Chic album was due out last year. Is it finished yet?
Originally, the album was going to be based on unreleased Chic material, but I started to feel that, as an artist, Ive learned a lot in the 20 years since [Chics bass guitarist] Bernard [Edwards] passed away, and it felt unfair to limit the album. But Im working on it. I was in California a couple of weeks ago working with Lady Gaga, and the next day I started writing a song with Miguel; it was so good I sang it to Justin Timberlake over the phone and he loved it.
Can you sing the song to me now?
I cant do that! The hook will be out there and someone will sample it. But its really catchy. I cant tell you about the Lady Gaga music, either, but I can tell you one thing its funky.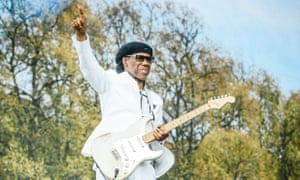 Read more: https://www.theguardian.com/music/2016/may/21/nile-rodgers-sadiq-khan-can-have-vip-tickets-fold