Shes been a blond vamp, an American princess and a thorn in Lars Von Triers side. But 2017 looks set to be Nicole Kidmans greatest Cannes yet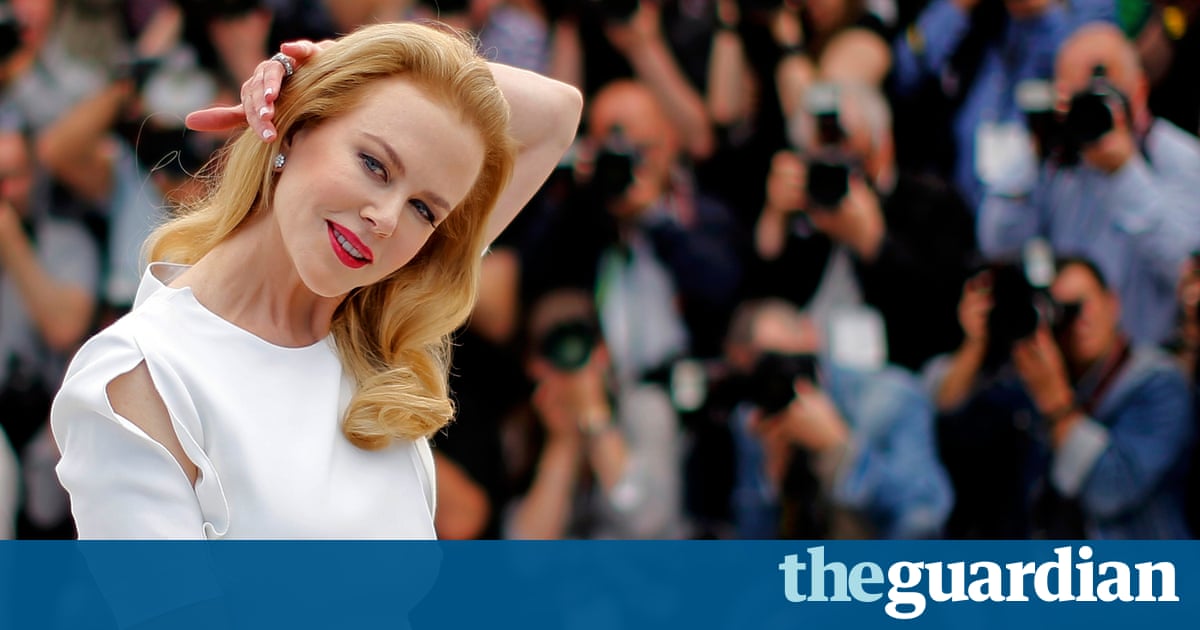 The official social media hashtags for this years Cannes film festival are #Cannes2017 and #Cannes70. But maybe it should be #Nicolefest and #Nicolepalooza. Because Nicole Kidman is set to dominate, with no fewer than four entries in the official selection. In all her sculpted blond tallness, looming over most of the grinning menfolk on the red carpet, she is going to be a Cannes fixture.
Kidman is in season two of Jane Campions Top of the Lake, which Cannes is showcasing as part of its new policy of admitting top-of-the-range TV series. She plays an Australian mother, Julia, whose story dovetails with that of Detective Robin Griffin, played by Elisabeth Moss. In John Cameron Mitchells How to Talk to Girls at Parties, adapted from the Neil Gaiman short story, she stars as an extravagant fashion and music entrepreneur who sees Elle Fannings mysterious alien character as a possible protege.
She is in Sofia Coppolas The Beguiled, the American civil war film based on a Thomas Cullinan novel, previously filmed in 1971 by Don Siegel and starring Clint Eastwood. Kidman plays Martha Farnsworth, headmistress of a Virginia girls school that takes in a wounded soldier Colin Farrell who plays havoc with the pupils emotions and sexual feelings. Lastly, and perhaps most intriguingly, she is in The Killing of a Sacred Deer, by the Greek director Yorgos Lanthimos. Kidman stars as the wife of a brilliant surgeon, opposite Farrell again, who forms a catastrophic relationship with a young boy.
There could be a pattern to all these performances. Kidman could be at one remove from the main action in these dramas, revealing her talent for playing the haughty, the statuesque, the exotic thoroughbred, in a supporting role. Maybe. Or maybe she will absolutely steal everything she is in. Because her image has become more refined and more commanding as she has got older. She has to be cast in the right role, though, one that maximises her gift for hauteur and froideur, mingling with vulnerability and coltish elegance: the way Alejandro Amenbar cast her for his Jamesian ghost story The Others, or Jonathan Glazer for his Kubrickian mystery Birth, or indeed Kubrick himself in his last film, Eyes Wide Shut.
Kidman has had a very good relationship with Cannes since 2001, when she appeared in Baz Luhrmanns surreal sugar-rush of a film, Moulin Rouge! Right now, her stock has spiked since her hugely praised appearance in the TV show Big Little Lies. It was just a few years ago that I was talking to a director at a Bafta awards party, who believed Kidman had been marooned in the career doldrums, liable to be attached in subordinate roles at script stage to ho-hum features and video-on-demand clunkers because her name would get funding from central Europe and the far east, where she is still a big name. But no. Not a bit of it. Kidman is still big.