While his former One Direction bandmates get weird and/or sexy, Horan takes the Mumford and Sons route and takes on the guise of an acoustic balladeer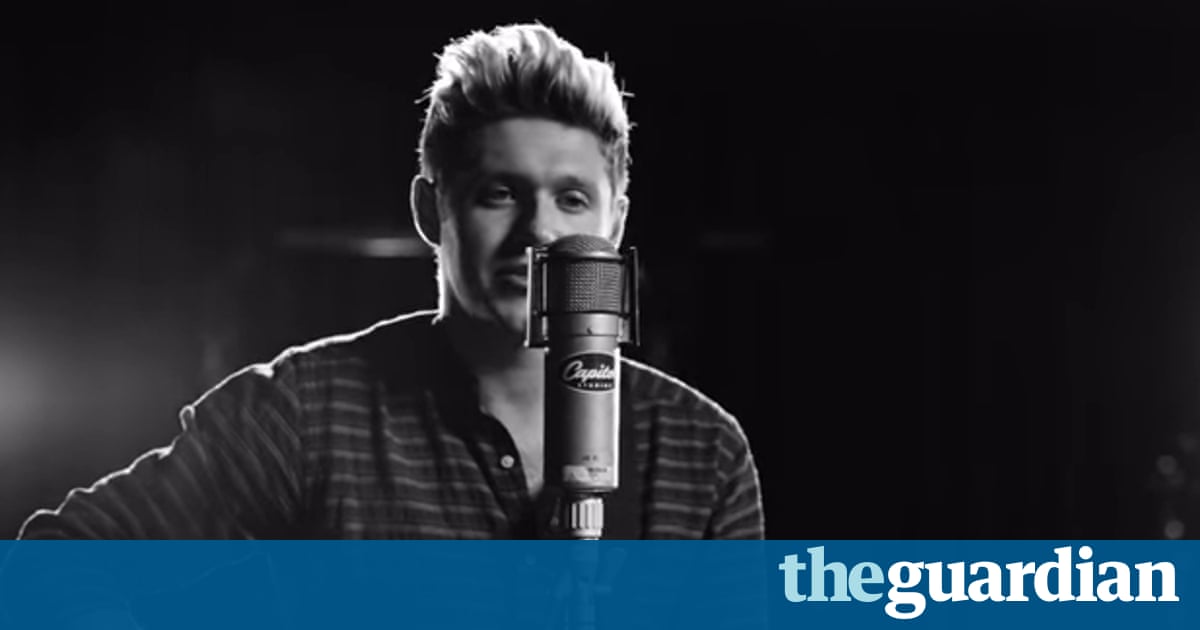 Its been a significant week for fans of former pop group Goliath One Direction. First Another Man magazine revealed its three separate covers for their latest issue, each of which features Harry Styles styled magnificently: as a 60s sweetheart, an androgynous, choker-clad model, a fluffy jumper-wearing boy next door (also in a choker, or possibly on a leash). Now, on the opposite end of the artistic spectrum is the debut single from Niall Horan, produced by Greg Kurstin, who has worked with Adele and Sia, and co-written by songwriters Jamie Scott, Mike Needle and Daniel Bryer, all of which penned tracks for Horans former boyband. It takes lot of blokes sat in a studio to channel simplicity and sincerity so authentically.
Given the weight of expectation surrounding each of the boyband members careers, their opening offering has to quickly define their intentions. While Zayn Maliks Pillowtalk ensured that his music would be very much aligned with the current crop of moody modern R&B stars and also hammered home the fact that, as a grownup with a beard, he frequently enjoys sexual intercourse Horans This Town instead promotes his guise as an acoustic balladeer. In all honesty this is no surprise, Horan has been hauling around his acoustic guitar for many years; since when Mumford and Sons gravelly, wholesome aesthetic became the blueprint for all pop music. Their legacy lives on; and even X Factor contestants can be seen arriving at auditions with their guitars and self-penned songs. Seven thousand series into the show and its judges are still staggered at the concept of someone capable of strumming an instrument.
So to reinforce the earnestness of his new direction, Horan, who has signed a deal with Universal, has released a black and white live video thus reinforcing the authenticity of his future career as a credible artist with skills beyond being adorable. Theres something oddly old fashioned about his approach even if its reference points are more set in 2014 acoustic era rather than the 1960s. Even Sheeran, who brought the one man busk to Wembley arena, tends to play with the boundaries of the singer-songwriter genre. This Town, however, is haunted in part by the classic stripped-back storytelling of James Taylor, but mainly echoes the sound of every hard grafting pub singer across the planet.
Perhaps This Town is a slight misfire, or just a suggestion of whats to come. But its likely there are more ambitious forces at work. The modern music world can be discombobulating for those opposed to gender fluid pop stars or auto-tuned trap. At a time of political and societal upheaval perhaps this is what the people want: theres safety in a an acoustic ballad, the stagnant dregs of the past.
Read more: https://www.theguardian.com/music/2016/sep/29/niall-horan-this-town-one-direction-acoustic