AP says Las Vegas has beaten out Quebec City for 2017-18 team, with official announcement expected later in June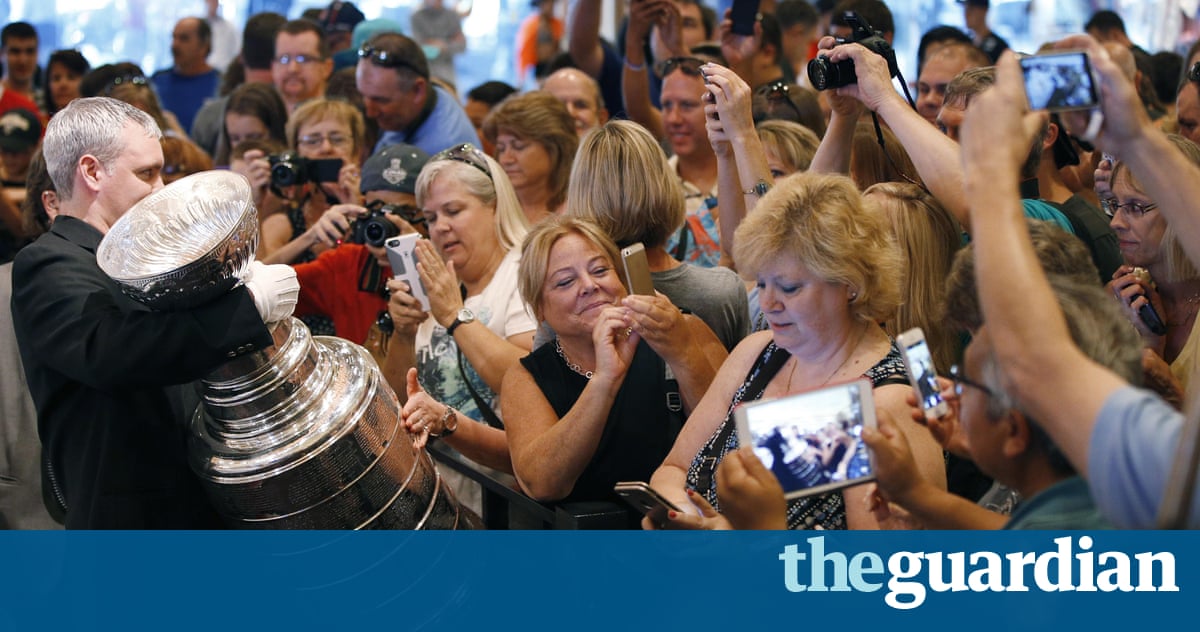 The NHL is reportedly heading to Las Vegas providing officials can come up with $500m to secure a new franchise.
The Associated Press reported on Tuesday that the league has settled on Las Vegas as its choice for expansion, beating out Quebec City for a team to play in time for the 2017-18 season.
The NHLs board of governors is scheduled to meet on 22 June, but an AP source who had been briefed on the decision said Las Vegas was a done deal following the recommendation of the NHLs executive committee.
NHL commissioner Gary Bettman had proposed an expansion fee of $500m, a significant jump from the $80m paid by the Columbus Blue Jackets and Minnesota Wild, when the NHL expanded to 30 teams in 2000.
The Las Vegas bid, led by Bill Foley, a wealthy businessman who made his fortune in insurance, says it has secured more than 13,200 season-ticket deposits for a potential team. The 20,000-seat multipurpose T-Mobile Arena opened near the Las Vegas Strip in April, fuelling speculation that an NHL team was coming to town.
We are ripe and ready for a team full on, Bill Hornbuckle, MGM Resorts president, told Sports Illustrated in April. It was space and money, but we built it out and we are ready to go for the NHL and entertainers.
The hockey franchise could be the first of two new sports teams for Las Vegas.
The Oakland Raiders have held serious discussions with Vegas leaders in recent months about a move to Nevada, with owner Mark Davis suggesting that he and his partners, including casino mogul Sheldon Adelson, could build a $1.4bn domed stadium near the strip with substantial public money. David Beckham has also been involved in negotations, and has suggested Vegas could be a candidate for a new MLS team.
But the Vegas bid for hockey benefits from an existing stadium. T-Mobile Arena had its grand opening April 6 with a concert featuring Wayne Newton and the Killers, and Canelo Alvarez knocked out Amir Khan in a middleweight title bout on May 7 in its first competitive sporting event.
Quebec City still has a strong bid for expansion, but owners have expressed concerns about the strength of the Canadian dollar and a geographical imbalance if they add another team to the Eastern Conference, which currently has 16 teams to the Wests 14.
It wouldnt be the first time fans Vegas have watched hockey. has The IHLs Las Vegas Thunder attracted large crowds in the 1990s when they played at the Thomas and Mack Center, and the ECHLs Las Vegas Wranglers took the Thunders place until 2014 while playing at the Orleans Arena.
Foley hasnt said what he will call his new team, but the bid is run by a company named Black Knight Sports and Entertainment, the same name as his financial services company. Foley graduated from the US military academy at West Point.
Read more: https://www.theguardian.com/sport/2016/jun/14/nhl-las-vegas-expansion-franchise-bill-foley