Taking a trip to the cavernous art space and conducted by Esa-Pekka Salonen, the NY Phil explored Finnish composer Kaija Saariahos sumptuous, theatrical work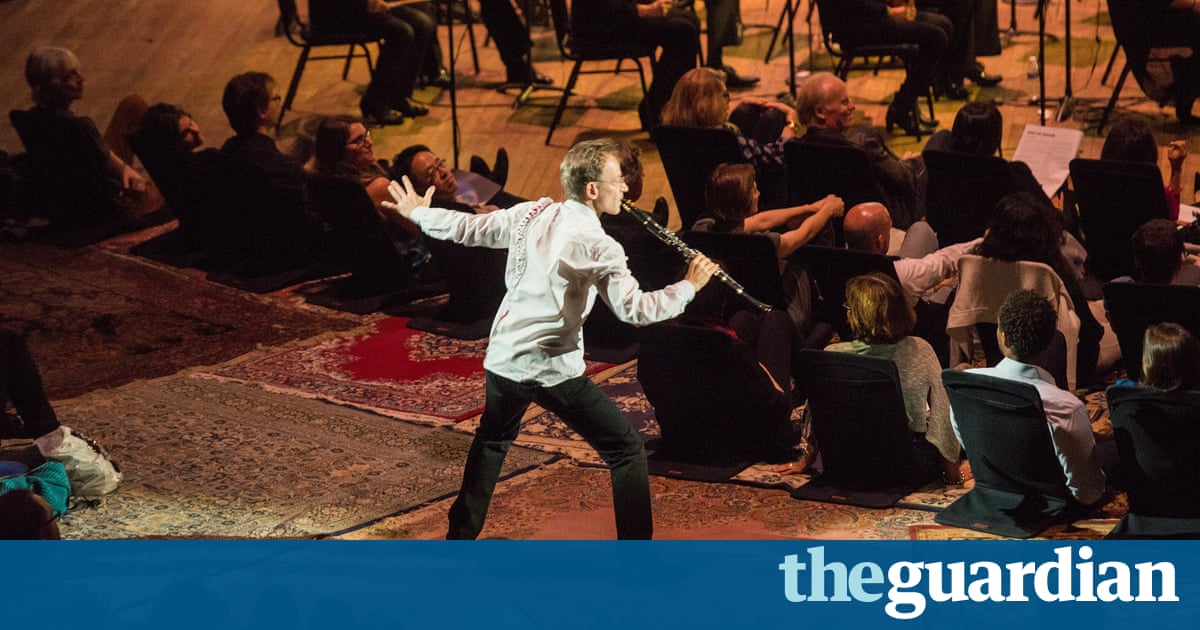 On this seasons opening night, back in September, the New York Philharmonics outgoing music director, Alan Gilbert, led a subtly activist gala program that included Gershwins Concerto in F. The performance was activist in nature because it allowed the nights soloist jazz virtuoso Aaron Diehl to improvise in and around Gershwins written part. And it was subtle because the chance-taking worked so thoroughly and elegantly: an experimentalism that didnt have to call attention to itself.
This week, the Philharmonic is making another of its periodic visits to one of New Yorks contemporary performance art palaces, the Park Avenue Armory. As usual, the venturesome quality of the trip outside Lincoln Center is being more explicitly underlined. This is the same site that saw Gilbert and the Philharmonics performance of Stockhausens multi-orchestral masterpiece Gruppen (along with spatial music by Mozart and Boulez). This time around, the organizational theme centered on the sumptuous textures of works by contemporary Finnish composer Kaija Saariaho, in a concert conducted by Philharmonic composer-in-residence Esa-Pekka Salonen.
The composer-in-residence position is, by the way, another Gilbert innovation during his time at the Philharmonic. Perhaps the point is obvious, at this juncture, but it still bears repeating: in its stylistic flexibility and in its approach to repertoire, the Philharmonic is working at an unusually high level, under Gilberts directorship. The point was underlined again on Thursday nights opening performance, the first of a two-night stand at the Armory. Helping round out the sense of the gig as an event was video art accompaniment, supervised by director Pierre Audi (whos also prepping Rossinis Guillaume Tell at the Met).
Any worries that the visuals would detract from concentration on the music were quickly vanquished, during the short opening orchestral piece, Lumire et Pesanteur. The overture-length work, dedicated to Salonen, was cinematic enough on its own. Early on, a pretty, delicate figure moved from a trumpet to a flute, while waves of strange harmony morphed as they passed through the wider orchestra. (The visual counterpoint was just a smoky series of cloud-like nimbuses.)