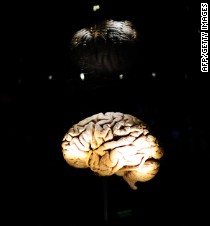 (CNN)Chemotherapy, combined with stem cell transplants, could halt the onslaught of multiple sclerosis in people suffering from the disease, according to a new study.
The treatment involved using an aggressive form of chemotherapy to destroy the immune system and then rebuild it using stem cells taken from the patient's blood. It was carried out on 24 patients across three Canadian hospitals.
<
ul class="cn" cn-list-hierarchical-xs cn–idx-4 cn-zoneadcontainer">
Multiple sclerosis is a chronic inflammatory disease affecting the central nervous system and is caused when the immune system attacks the body, known as autoimmunity.
The use of newly grown immune cells transplanted into patients would mean they would not have developed the defects that would cause them to attack.
"This treatment does offer hope, but it's also an aggressive procedure that comes with substantial risks and requires specialist aftercare," she said in a statement.
"If anyone is considering aHSCT we'd recommend they speak to their neurologist."
Professor Siddharthan Chandran, director of the Centre for Clinical Brain Sciences at Edinburgh University in Scotland,
said the treatment was
"effective in preventing further disabling relapses and, in a proportion, appears to render [patients] effectively disabled free."
However, he added, the treatment also carried "substantial risks and safety concerns that underlines the need for future studies."
Dr. Paolo Muraro, clinical reader in neuroimmunology at Imperial College London, added that while the treatment had some positive results, it may not be suitable in all cases of MS.
"It is not suitable for people with progressive forms of MS who have accumulated long-standing disability," he said. "For these people, the risks outweigh any potential benefit."
Read more: http://www.cnn.com/2016/06/10/health/multiple-sclerosis-chemotherapy-stem-cell/index.html