Nine-year-old Melody Ellison is one of two black dolls available in the BeForever collection, and her story is set against the civil rights movement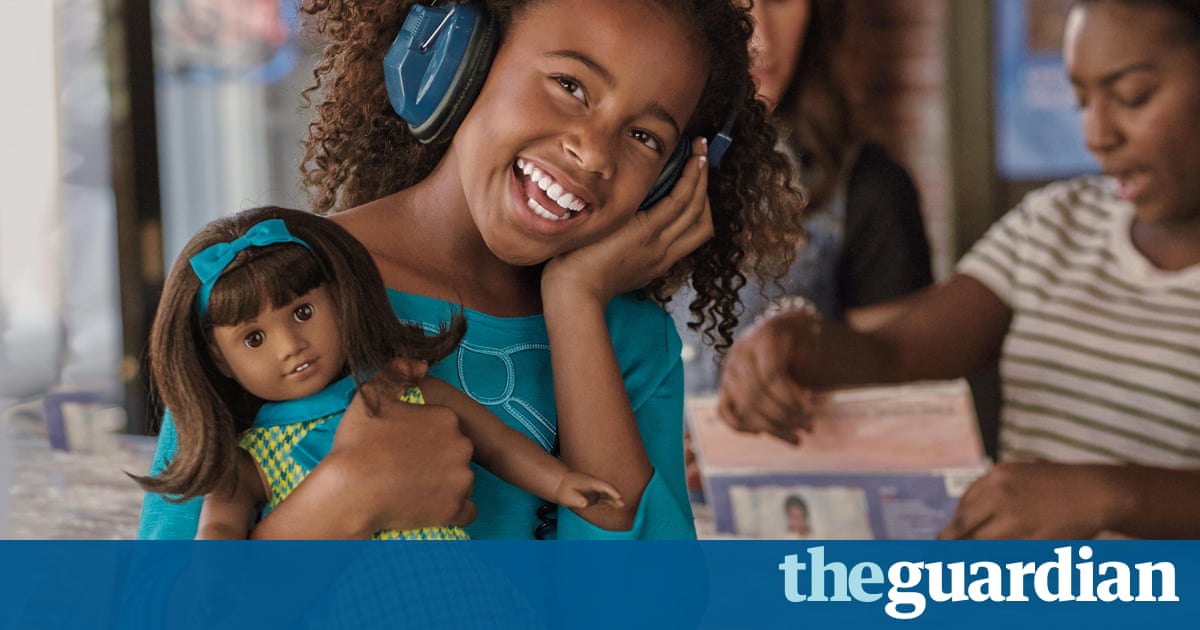 The newest American Girl doll is a young, aspiring singer growing up in 1960s Detroit named Melody Ellison. The doll is one of two black characters currently available in the brands BeForever collection and hit shelves Thursday.
Nine-year-old Melody is described as a singer in her local church, with her backstory set against the civil rights movement and the rising popularity of Motown. As Melody gains more awareness of racial inequality and her sense of community grows from her extended family to include her neighborhood and, ultimately, all African Americans, she is inspired by Dr King to have a dream of her own: to lift her voice for fairness and equality, the American Girl website states.
The doll had a six-member advisory board to consult on her look and backstory, according to Mic, which included Julian Bond, the late civil rights activist. Former Detroit councilwoman JoAnn Watson was also on the board, and the dolls backstory was inspired by Watsons, the Detroit Free Press reported.
I felt very connected to the story line of Melody Ellison and how she was impacted by the 60s because I was nine years old in 1960, was active in the black church (like Melody) and experienced early involvement in the civil rights movement by marching with my grandparents as a 12-year-old in Detroits 63 march to freedom, she told the paper. Like Melodys character, my family enjoyed big Sunday dinners with grandparents and extended family members, and like Melody, I was captivated by the Motown sound.
A 1960s character had been a top request from fans for many years, American Girl told the Guardian. Her outfit features a bright blue and green houndstooth dress with a matching blue headband and shoes. Her hair is straightened, a decision that was changed several times in the design process, Juanita Moore, president and CEO of the Charles H Wright Museum of African American History in Detroit, told USA Today.
In the late 60s, the majority of African Americans did have straight hair, Moore said. It may not have been bone straight, but it was straightened. In addition to our own recollections growing up as 60s girls, there also was historical research.
The doll was first unveiled in February, during Black History Month. A special launch event was held on Saturday at the Detroit Public Library where 20 dolls were given away, the Detroit Free Press reported. American Girl donated $50,000 and 220 dolls to the library, as well as $100,000 worth of Melody-themed books kids in attendance received two books which were signed by the author Denise Lewis Patrick, and other kids can pick up their free copies before the end of the year.
Its a Detroit theme, a 60s theme, Michigan, a little black doll, its a blessing to be here, to see it, Valencia Muqaribu, a parent at the event, told the Free Press. Her daughter said the doll looked pretty.
American Girl began in 1986 and was bought by Mattel in 1998. Since, the brand has designed two other black dolls for its BeForever historical line. Addy Walker was the first, with a backstory of an escaped slave. Cecile Rey, an 1850s girl living in New Orleans, debuted in 2011, but was discontinued in 2014 alongside Ivy Ling, the collections only Asian American doll. Other dolls from the collection have also been discontinued, and now reside online in the brands archives. In their current catalogue, there are two other dolls of color along with Melody and Addy: Kaya, a Native American girl from the Nez Perce tribe, and Josefina Montoya, who is of Mexican descent.
Addys background has been criticized in comparison to the other dolls especially since she was the only black doll for a time. If you were a black girl, you could only picture yourself as a runaway slave, Brit Bennett wrote in the Paris Review.
Clinical psychologist Dr Sharlene Jackson told CBS that its important for young girls to see more modern stories for black dolls. As we encourage our children to learn about their history, we want also to teach them and show them that who they are right now in 2016 is fabulous as well, Jackson said.
Along with the new doll, Melodys story will also be featured in a live action special on Amazon that will premiere this fall. Marsai Martin of ABCs Blackish will star as the main character in Melody, 1963: Love Has to Win, an American Girl Story. The special lists Common as its executive producer and Alison McDonald, a writer for Roots, as executive producer and writer, according to <a href="http://deadline.com/2016/08/american-girl-black-ish-marsai-martin-star-amazon-special-1201808638/" data-link-name="in" body link" class="u-underline">Deadline.
The doll has a price tag of $115, the standard price for an American Girl doll, which comes with a book about her called No Ordinary Sound.
Read more: https://www.theguardian.com/lifeandstyle/2016/aug/26/new-american-girl-doll-african-american-1960s-detroit