Parker, who was acquitted of the charge of raping an unconscious woman while in college, said his definition of consent has changed in an interview with Ebony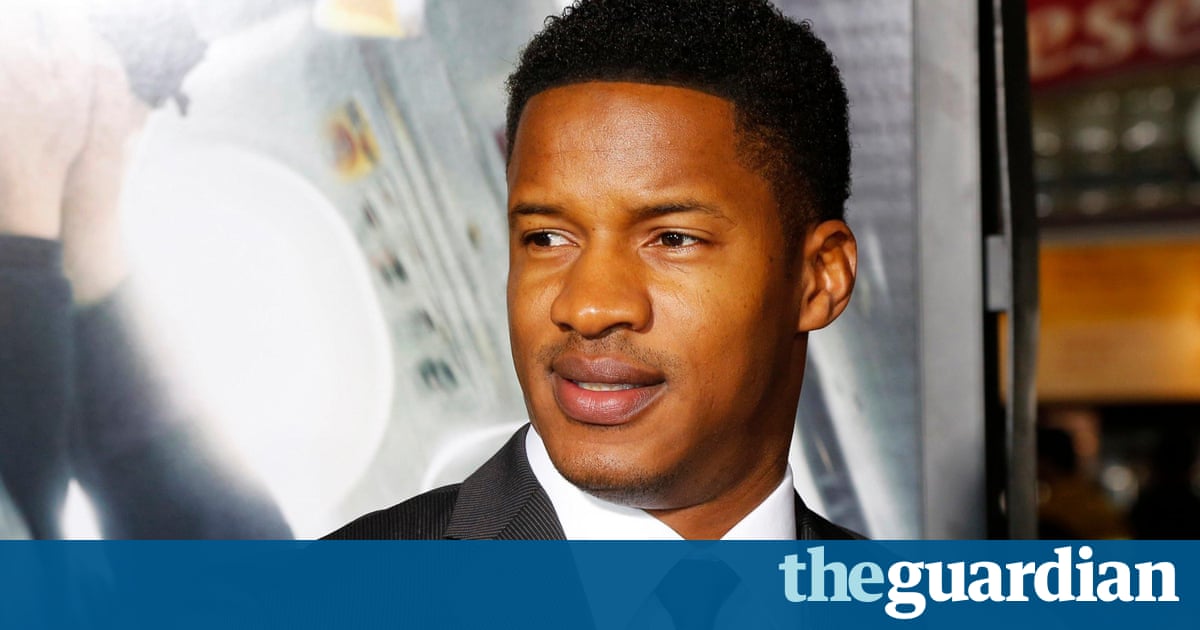 Nate Parker has addressed the controversy surrounding the 1999 rape accusation in an interview with Ebony. After a screening of his film The Birth of a Nation at the Merge Summit on Friday, Parker spoke to the magazine about consent, privilege and how he is still learning.
Im 36 years old and Im learning about definitions that I should have known when I started having sex, he told Ebony writer Britni Danielle in an interview on Friday.
The 2001 trial of Parker and his college roommate Jean Celestin, who shares co-story credit with Parker on The Birth of a Nation, resurfaced as the film gained attention. Parker was acquitted of the charge of raping an unconscious woman, and Celestins conviction was later overturned. The woman subsequently dropped out of college and killed herself in 2012.
I stand here, a 36-year-old man, 17 years removed from one of the most painful moments in my life. And I can imagine it was painful for everyone, Parker said to Deadline earlier this month. He made similar remarks to Variety, and addressed the case personally again on Facebook. His remarks earned criticism, with defaced posters, a screening canceled by the American Film Institute and numerous op-eds and articles written. Complex titled its own Theres No Good Reason to Support Nate Parker.
In the New York Times, author Roxane Gay wrote that Parker was doing a lousy job of reckoning with his past. We have all made our fair share of bad decisions. There is a canyon of difference, however, between bad decisions and allegations of rape, she wrote.
Parker told Ebony that those initial remarks came from a standpoint of ignorance.
Honestly, when I started reading them comments I had to call some people and say, What did I do wrong? What did I say wrong? he said. I called a couple of sisters that I know that are in the space that talk about the feminist movement and toxic masculinity, and just asked questions. What did I do wrong? Because I was thinking about myself. And what I realized is that I never took a moment to think about the woman.
Danielle asked Parker directly how he would classify what happened between him, Celestin and the woman back in 1999.
Ill say this, I think that they are more things than the law. I think there is having a behavior that is disrespectful to women that goes unchecked, where your manhood is defined by sexual conquests, where you trade stories with your friends and no one checks anyone. At 19, that was normal. As a 36-year-old man, if I looked at my 19-year-old self as my son, if I could have grabbed him earlier before this incident, or even just going to college. Because for me, its about this incident, but its about a culture that I never took the time to try to understand. I never examined my role in male culture, in hyper-masculinity. I never examined it, nobody ever called me on it.

So if Im 36 and I have my 19-year-old self, Im pulling him to the side, and saying, Listen bruh, throwing on your Timbs and your fitted hat and strolling campus trying to get a girl to say yes, or going to the club hoping you bring a girl home, thats not the way to go about healthy relationships. You need to step back. You need to think about how that affects you, how it affects them, how it affects the women in your life.

The crazy thing is a lot of people a lot of men, if Im just speaking for myself dont really start thinking about the effect of hyper-masculinity and false definitions of what it means to be a man until you get married or until you have kids. Because then all of sudden you have something to protect. In all actuality, we got to do better about preparing our men for their interactions with women.
When it comes to consent, Parker said he never thought about consent as a definition, especially as I do now. His definition, he said, has changed and he has talked to his college-aged daughter about consent issues on campus.
Back then, it felt like Ill say this: at 19, if a woman said no, no meant no. If she didnt say anything and she was open, and she was down, it was like how far can I go? If I touch her breast and shes down for me to touch her breast, cool. If I touch her lower, and shes down and shes not stopping me, cool. Im going to kiss her or whatever. It was simply if a woman said no or pushed you away that was non-consent, he said.
Parker also addressed alleged comments he made in the past, that he would not play a gay character in order to preserve the black man.
The fact that I said I wouldnt wear a dress, or that Im not interested in gay roles, I can see now that was being exclusionary. It was being insensitive, and it was being homophobic.
I got work to do. I got a lot of work to do within myself, he said.
After the interview with Ebony, Gay tweeted that she sees Parker listening and trying to grow. I dont know what to think but I see you, she wrote. The reactions from others seemed equally mixed.
Read more: https://www.theguardian.com/film/2016/aug/29/nate-parker-ebony-interview-rape-accusations-consent