In this extract from his memoir, Bill Hayes, partner of Oliver Sacks, recalls the neurologists unworldly charm, their remarkable stay with Bjrk in Iceland, and the dignity of Sackss final weeks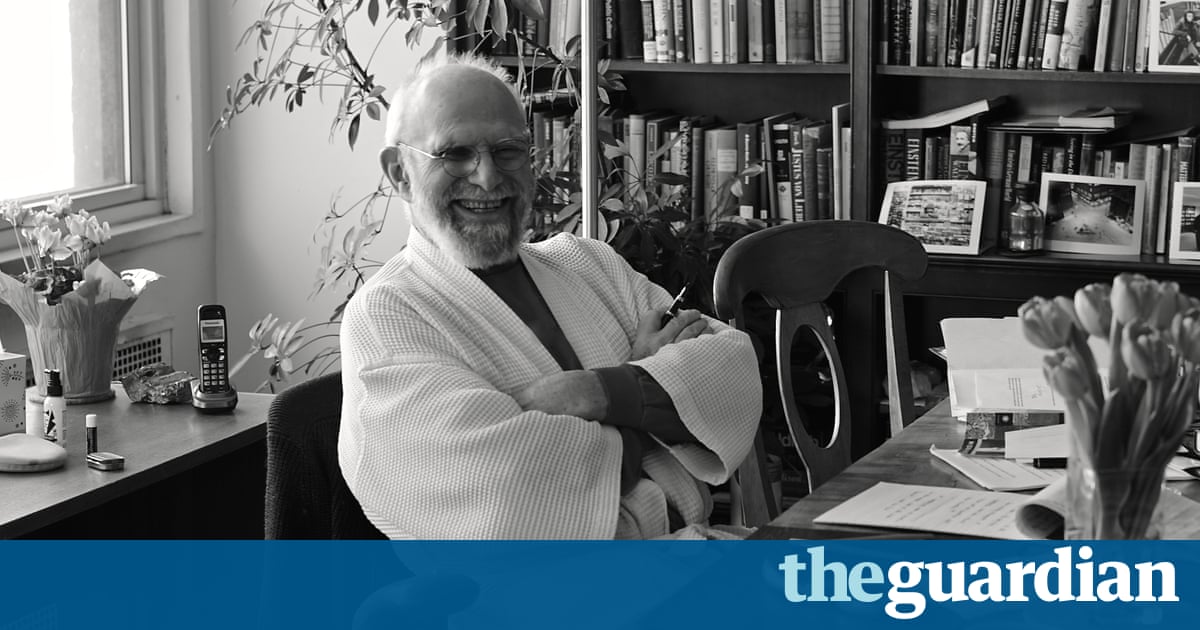 He wrote me a letter. Thats how we met. He had read my book, The Anatomist, in proof, and enjoyed it. (I meant to provide a blurb, but got distracted and forgot.) This was when I was still in San Francisco early 2008. This was when people still wrote letters regularly and when one got a letter, sat down and wrote a letter back.
Dear Mr Hayes
Dear Dr Sacks
Thus, a correspondence between O and me began.
A month later, I happened to be in New York and, at Olivers invitation, paid a visit. We had lunch at a cafe across the street from his office: mussels, fries, and several rounds of dark Belgian beer. We lingered at the table, talking, well into the afternoon. We found we had something other than writing in common: he, too, was a lifelong insomniac indeed, from a family of insomniacs. (It was understood at an early age that one could not sleep without sedation, he told me wryly.)
I had not known had never considered whether he was hetero- or homosexual, single or in a relationship. By the end of our lunch, I hadnt come to any firm conclusions on either matter, as he was both very shy and quite formal qualities I do not possess. But I did know that I was intrigued and attracted. How could one not be? He was brilliant, sweet, modest, handsome, and prone to sudden, ebullient outbursts of boyish enthusiasm. I remember how O got quite carried away talking about 19th-century medical literature, its novelistic qualities an enthusiasm I shared.
We stayed in touch. I sent him photographs I had taken in Central Park of bare tree limbs. I thought they looked like vascular capillaries. With his neurologists eye, he felt they looked like neurons.
I am reminded of how Nabokov compared winter trees to the nervous systems of giants, he wrote back.
I was sort of smitten, I had to admit.
Even so, that was that for then. There was an entire country between us, not to mention 30 years age difference. My decision to move to New York more than a year later really had nothing to do with Oliver, and I certainly did not have a relationship in mind. I had simply reached a point in my life where I had to get away from San Francisco and all the memories it held and start fresh.
But once I moved, O and I started spending time together and quickly got better and better acquainted.
Not long after I moved to New York, Michael Jackson died. O had no idea who Michael Jackson was. What is Michael Jackson? he asked me the day after the news not who but what which seemed both a very odd and a very apt way of putting it, given how much the brilliant singer had transmuted from a human into an alien being. O often said he had no knowledge of popular culture after 1955, and this was not an exaggeration. He did not know popular music, rarely watched anything on TV but the news, did not enjoy contemporary fiction, and had zero interest in celebrities or fame (including his own). He didnt possess a computer, had never used email or texted; he wrote with a fountain pen. This wasnt pretentiousness; he wasnt proud of it; indeed, this feeling of not being with it contributed to his extreme shyness. But there was no denying that his tastes, his habits, his ways all were irreversibly, fixedly, not of our time.
Do I seem like I am from another century? he would sometimes ask me, almost poignantly. Do I seem like I am from another age?
You do, yes, you do.
For me, this was part of the fascination with him. I was seeing a few other men during my first summer in New York, but dates with O were completely different. We didnt go to movies or to MoMA or to new restaurants or Broadway shows. We took long walks in the botanical garden in the Bronx, where he could expatiate on every species of fern. We visited the Museum of Natural History not for the dinosaurs or special exhibitions but to spend time in the often empty, chapel-like room of gems, minerals, and, especially, the elements O knew the stories behind the discoveries of every single one. At night, we might walk from the West Village to the East, O talking excitedly nonstop, to have a beer and burger at McSorleys OldAleHouse.
I learned that not only had he never been in a relationship, he had also never come out publicly as a gay man. But in a way, hed had no reason to do so he hadnt had sex in three-and-a-half decades, he told me. At first, I did not believe him; such a monk-like existence devoted solely to work, reading, writing, thinking seemed at once awe-inspiring and inconceivable. He was without a doubt the most unusual person I had ever known, and before long I found myself not just falling in love with O; it was something more, something I had never experienced before. I adored him.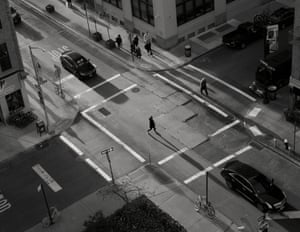 Read more: https://www.theguardian.com/books/2017/mar/26/bill-hayes-insomniac-city-my-life-with-oliver-sacks-new-york